If Meaghan Singleton was asked years ago how she thought her daughter's fourth birthday would be celebrated, an Aldi shop-themed party would not have been her guess. But that's exactly what her daughter got — an all-Aldi party to celebrate her most beloved place in the world, complete with all the Instagram-worthy trimmings.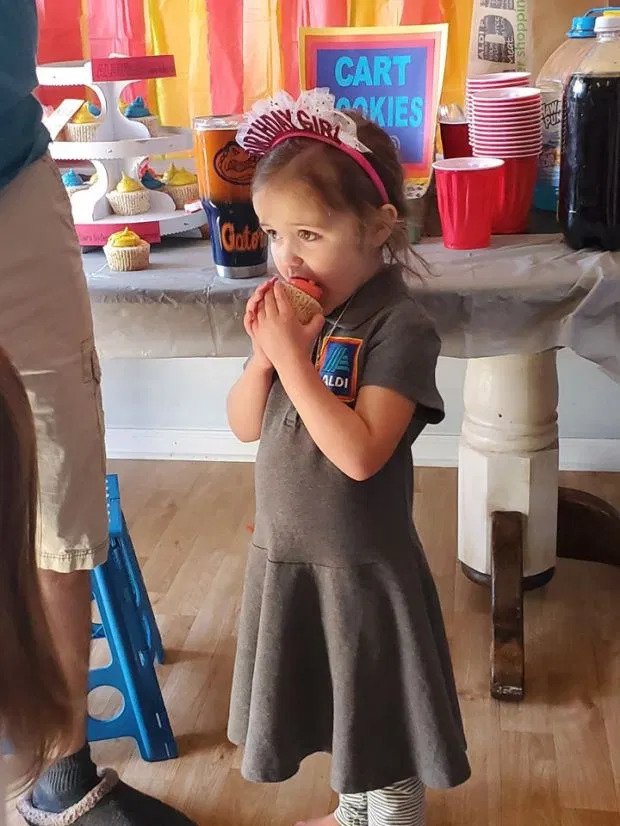 She dove right into party planning, mode, making sure that Saylor got everything she wanted in an Aldi shop party. Saylor even were a custom-made dress inspired by the Aldi staff uniform, and even set up a fake cashier stand.
Adults were served Aldi's Winking Owl wine, and the food came in Aldi Shop's cardboard boxes.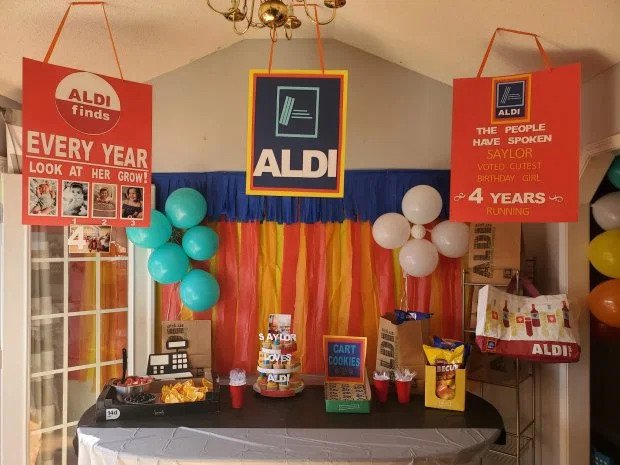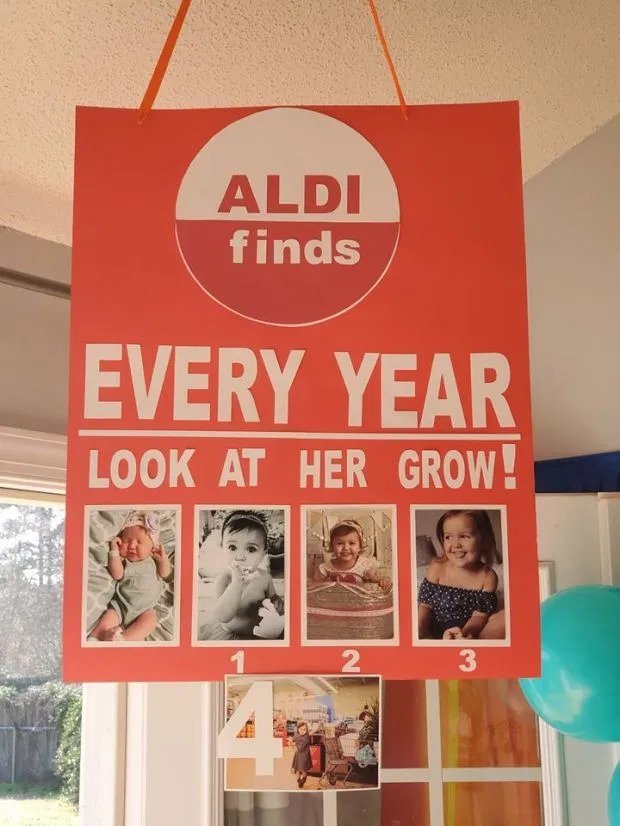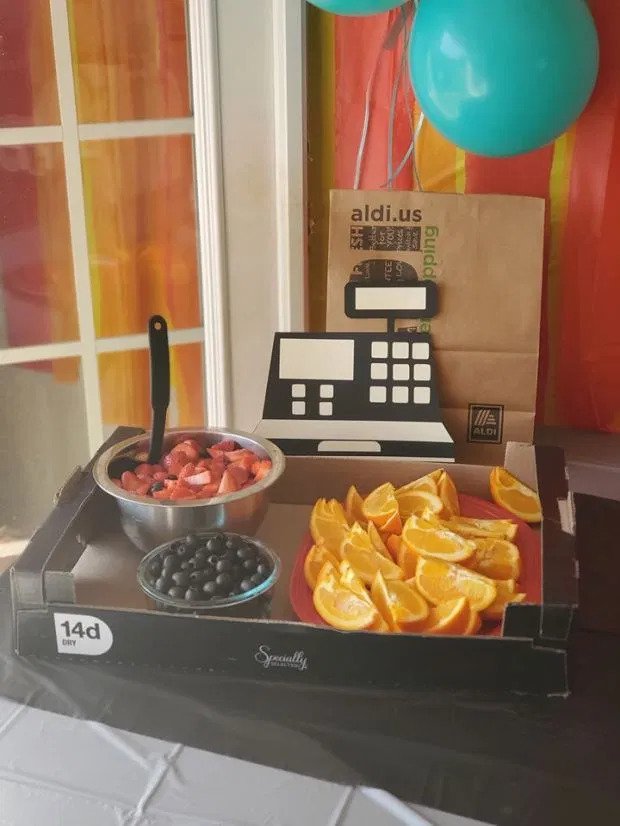 Meaghan told Insider that she's been going to her local Aldi shop with the precocious toddler, "Since Saylor could sit in a shopping cart."
"If I say we are going to the store, the first words out of her mouth are, 'Aldi, right?' She loves going on the hunt for deals with me."
The family went to the "fun aisle" at Aldi, where they had a professional photoshoot so that they could make signs to complete the home-party theme.
"It was so great seeing all the employees love that she loves Aldi as much as they do. They even let her sit at the register."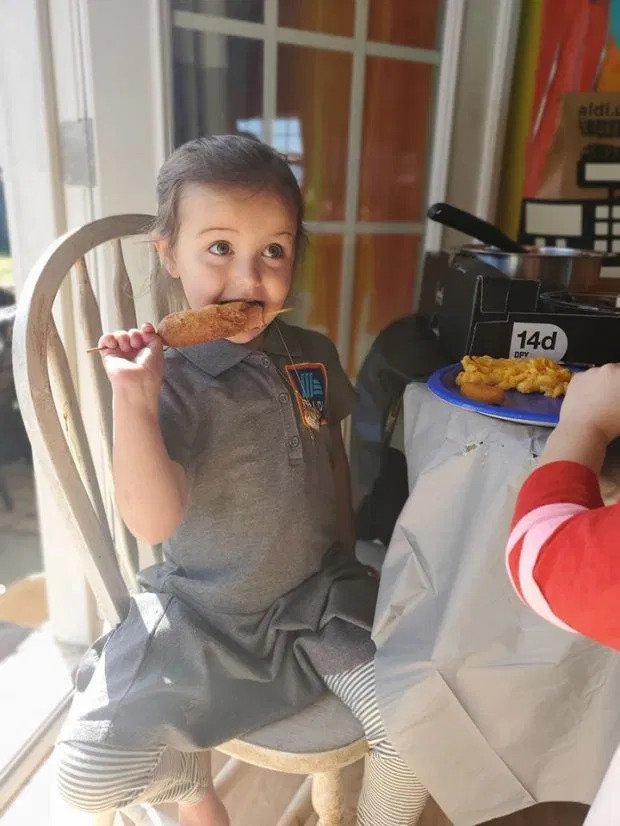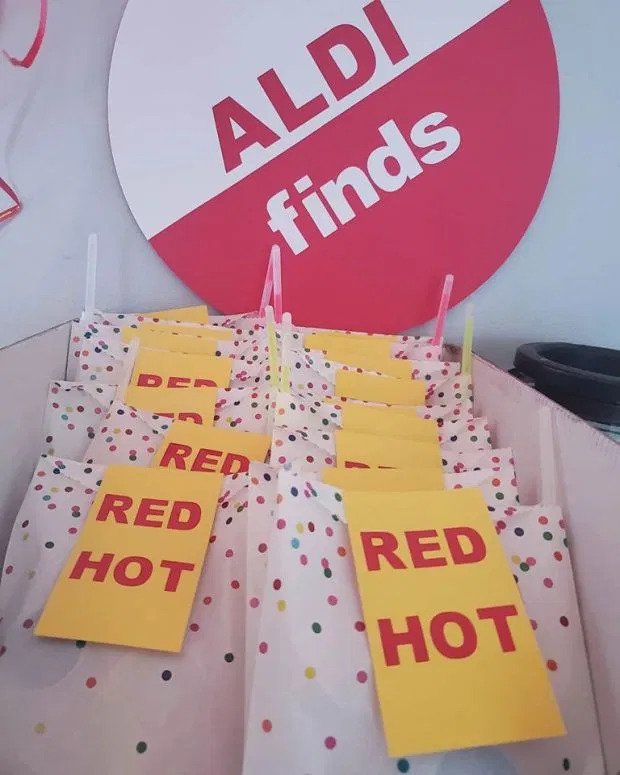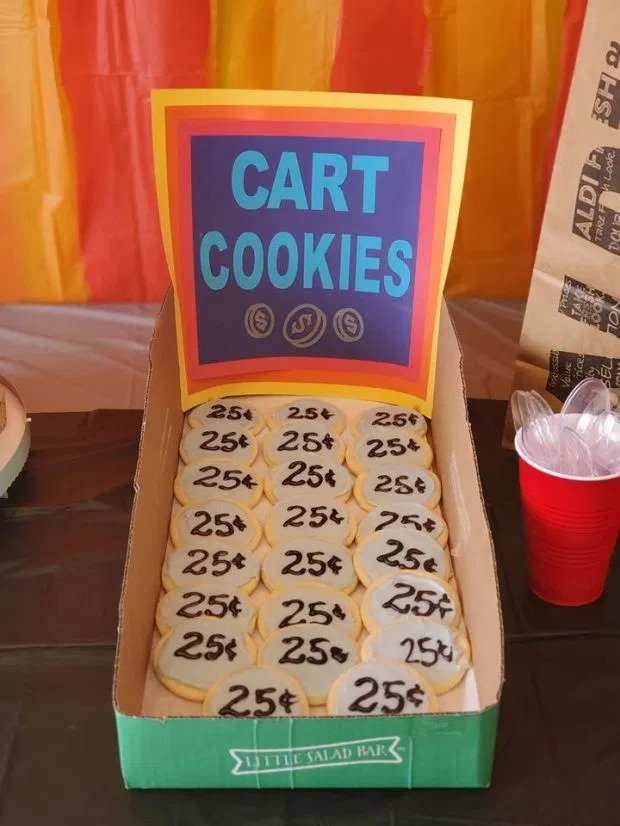 The Aldi shop themed party was everything Saylor had wished for, and she spent time running around shouting "I love Aldi!" Who doesn't?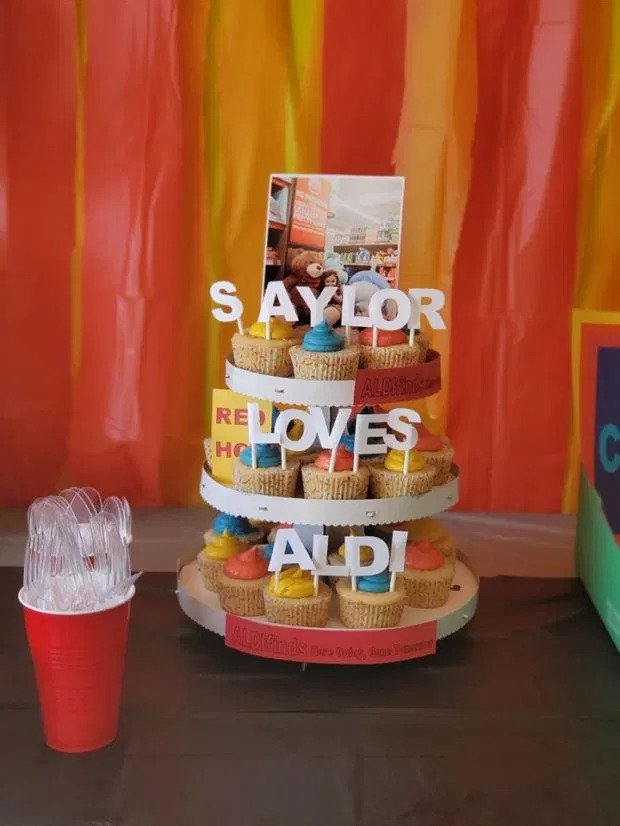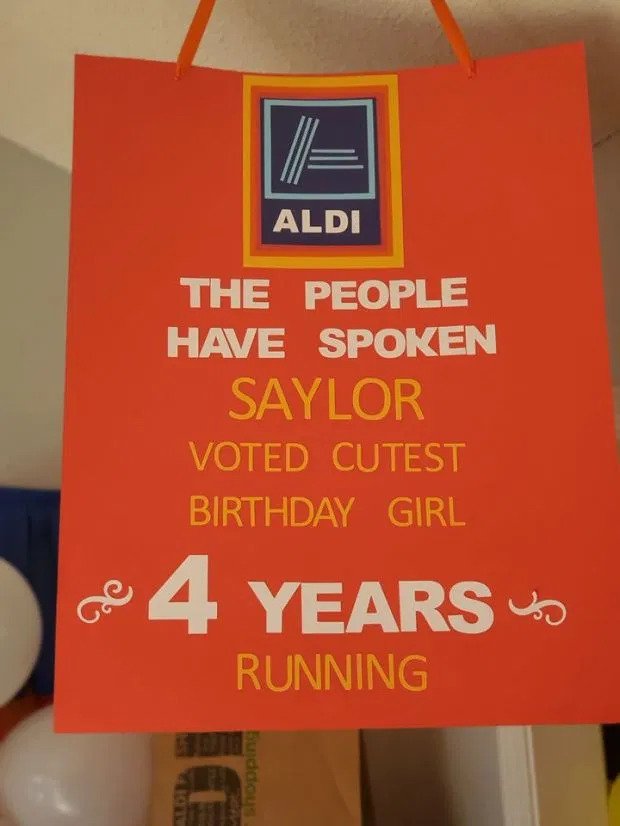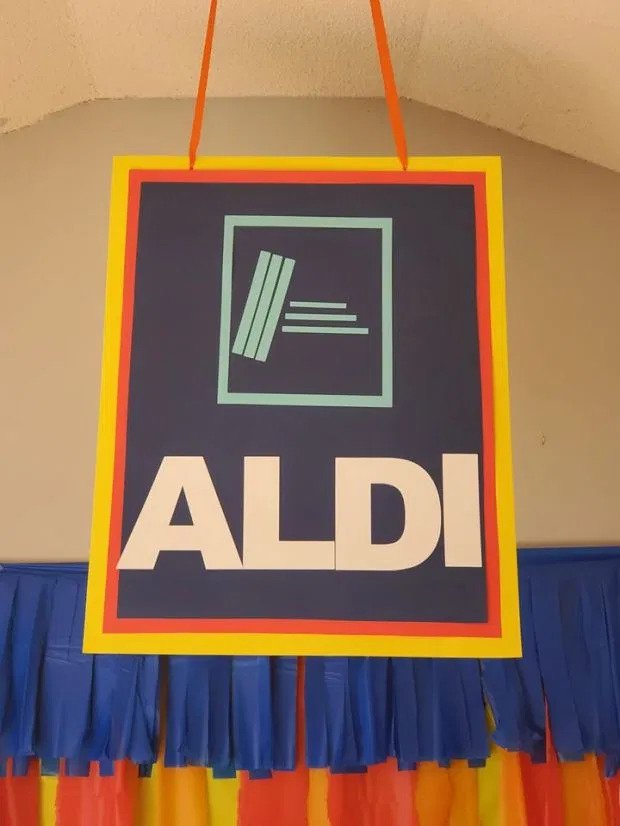 According to mom Meaghan, Saylor's favorite decorations were the cupcakes on a tier with the label, "Aldi Finds: Here today, gone tomorrow."
Love this article? For more beauty, style, travel, and trending topics check out The Luxury Spot on Facebook. Like us and we'll love you back!