Joey Prixx has undergone over 100 cosmetic procedures to become his best self, but ended up with a botched butt job.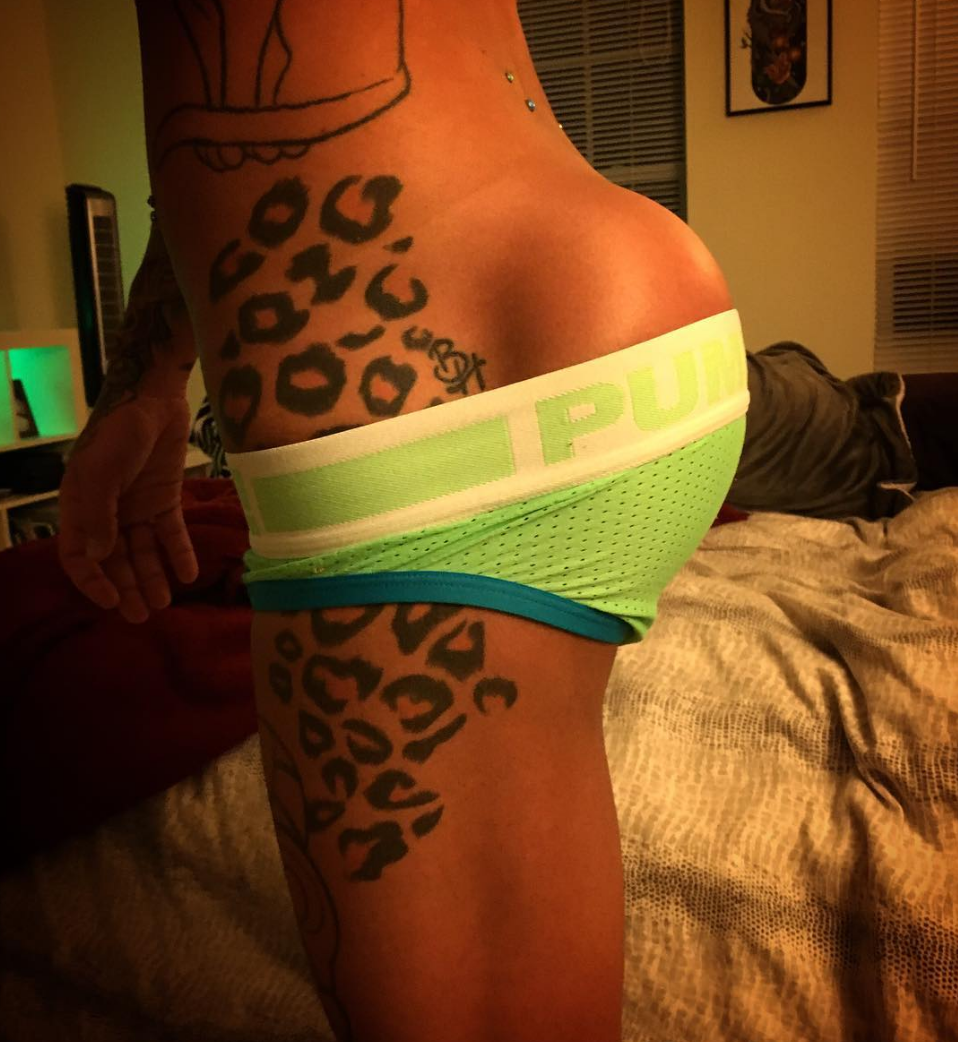 In this day and age of Kardashians and Jacksons, cosmetic surgery is a pretty widely accepted thing. If you have ever seen the show Botched though, you know that plastic surgery doesn't always have a pretty result. There are many people out there who become addicted, or even use it to fulfill some psychological need to be perfect or look completely fake. This is a good time to read the plastic surgery analysis of David Duke, by the way.
Joey Prixx, 26, has undergone over one hundred cosmetic surgeries and spent upwards of 150 hours on the operating table in a bid to have the perfect face and and butt. He has had two nose jobs, his armpit sweat glands removed (file under: when BOTOX isn't enough), his lips done, his cheeks plumped, and a little botulism thrown in every once in a while. His most notable ASSet (pun intended) is his derriere, inside which he has placed silicon implants. But he has a terribly botched butt job, and that's something to consider if you're looking to be like Joey.
READ MORE: Ugly Inside: The Complete Guide to David Duke's Plastic Surgery
As you can see from the photos, it kind of looks like he has boobs attached to his butt.
Colin Lovett, a California nurse who specializes in cosmetic fillers says, "When it comes to fillers, it is pretty easy to overdo it. The goal should always be to look natural, but I have a lot of clients who want the exact opposite. Butt implants can be tricky though because if they aren't done properly there can be serious complications, and they can even flip over. The most important thing is to go to a reputable doctor and do your research."
I'm not sure who did Joey Prixx's butt implants, but I don't think a reputable doctor would have agreed to give him a bolt-on butt. As long as he is happy with it, I guess there is no harm/no foul but when I see people do things like this to their bodies, it always makes me wonder if there is something deep-seeded and psychological behind it.
Have thought's on Joey's botched butt job? Weigh in below in the comments section or tweet us at @luxuryspot.
[
via
]