My Big Fat Greek Wedding is coming back for a sequel and I can't wait.
Get your Windex ready! Why? Because Nia Vardalos has written a sequel to one of our favorite movies. It apparently took Nia Vardalos four year to write the new screenplay and we've got as many details as we do plates to smash.
READ MORE: JOHN MAYER COVER'S BEYONCE
So who's coming back? Basically the entire family from My Big Fat Greek Wedding. However, we won't see her daughter…too much. The plot will focus on the whole Vardalos family and a few new guests that will be thrown into the mix. John Corbett (Ian) will also be returning. We're hoping their marriage is as strong as ever and you know it is. I'm secretly hoping for some sort of major transformation in the sequel, similar to the one Nia's character had. Adittionaly, there's no director for the new movie yet and Nia doesn't want to direct so she can focus on being a better actor.
Don't fret. We all know this is going to happen. How can you refuse a movie that taught us that a woman is really in control of the household. Just remember that we may be lambs in the kitchen, but we're tigers in the bedroom.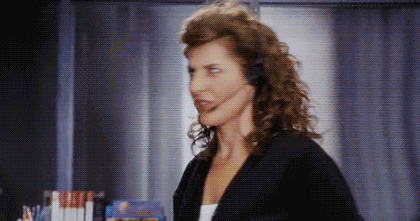 [h/t
Mashable
][
via
]