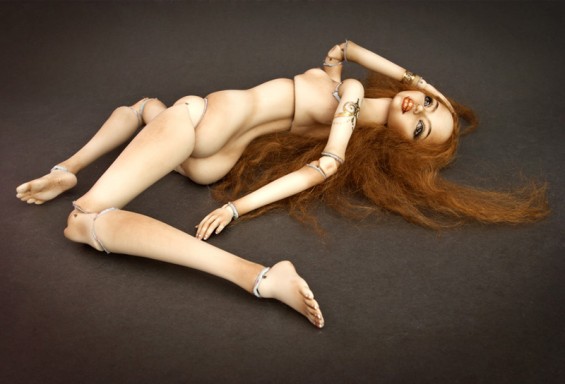 Not only ceramic vaginas, but size triple 0 waistlines, sick body art, huge pillowy DSL's and traumatic childhood/daddy issue bedroom eyes. The Enchanted Doll collection can provide inspiration for anyone. Marina Bychkova's dolls are magnificent works of art and anorexia. Any time I feel creatively blocked I look at them and think two things:
1. God I wish I could be that skinny.
2. If art as awesome as this can exist on Earth, then I really have no excuse.
Just take one look at these dolls and tell me you don't want to donate to a battered women's shelter.