Your newborn baby shopping list for 2019
Have a little one on the way? Don't worry, our team simplified what you really need (ahem, not baby formalwear or infant luggage) on your newborn checklist for 2019. And if you're in the mood to read, check out our list of the most popular baby names of 2019.
A versatile bedside sleeper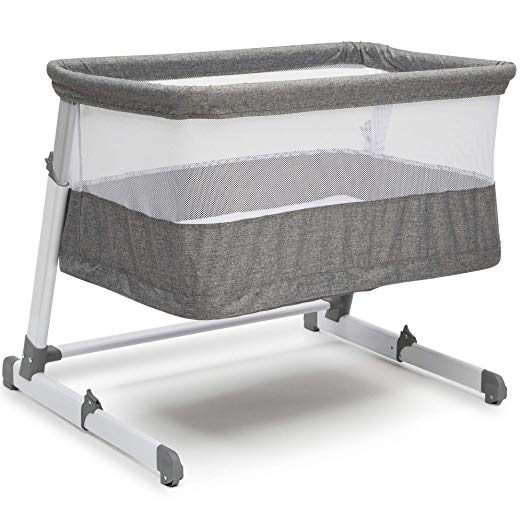 If you think a standard crib will be enough, think again. You'll need a great bedside sleeper for your baby to get you through the first especially-tiring months, especially if you plan to breastfeed. Babies wake up every two to three hours in the beginning, and the last thing you'll want to do is head off to another room. The Simmons Kids by Delta Children Room2Grow Newborn Bassinet to Infant Sleeper has a small footprint to keep your bedroom clutter-free, easily fits a newborn, and comes in an on-trend gray and white color scheme. Better yet, it's at the top of our newborn baby shopping list because the sleeping base is adjustable so you can use it even as your baby approaches toddlerhood.
Easiest baby outfits ever
There's nothing more frustrating than being sleep deprived (even moreso than when your birth control was making you tired) and trying desperately to button and unbutton a baby's outfit as a diaper is actively exploding. Trust us — that happens more than parents care to admit. This Magnetic Me Baby Girl's Velour Magnetic Footie has magnetic closures that require almost no effort, and we're positive you'll love the ease of use, washability, and cozy comfort. All their designs are adorable, and if you love everything cuddly, you'll want to check out our list of the softest women's pajamas, too.
A truly smart monitor
If you're tech-obsessed and even more into monitoring your baby's every move, you're going to want to add a Miku sleep monitor somewhere near the top of your newborn baby shopping list. It was developed by military engineers and is backed by the National Science Foundation, so you know it's the real-deal. It uses wireless sensing and AI to get a full and accurate picture of baby's sleep and health metrics, helping you rest better with peace of mind. We think it's ideal for preemie, babies with health conditions, and even those little ones suffering from mild sleep apnea.
Gas pains are no joke
Gas pain cries are real and can last hours, interrupting baby's happiness, your sleep, and everyone's sense of wellbeing. You'll want to add a few bottles of Mommy's Bliss Gas Relief Drops to your newborn baby shopping list regardless of your baby's gender, zodiac sign, or your feeding style (although bottle-fed babies tend to have even more gas issues). Just a few drops of lightly flavored simethicone-based tummy helper can help soothe and calm even the newest baby bellies. They're safe to use frequently, too.
A bottle as close to the real thing as possible
Whether you're pumping or opting for formula, nanobebe Breastmilk Baby Bottles made our newborn baby shopping list because the design mimics an actual breast — and that's what babies really want. These bottles also reduce bacterial growth and warm two times faster than other typical bottles, which will rock your world at 3 AM.
Organic vitamin D drops
Just about every newborn's parents are sent home from the hospital with instructions to supplement their vitamin D intake. Breastfed newborns are especially at risk of low vitamin D levels, which is why Wellements Organic Vitamin D Drops are the Amazon Prime choice we're sure you'll love. You can rest and recoup from your hospital bed or at home in a robe while they're delivered in a day or two to your door, and the organic, paraben-free formula is just what baby needs.
The chicest little baby seat in town
Your mini-me will gently sway for hours in the Nuna Leaf Grow Baby Seat. Aside from being endlessly chic and design-forward, the seat requires minimal effort to product the best sleep-inducing infant sway motion of all time. They'll nap better, you'll live better. Worth every penny, we promise.
You'll want this for the first few months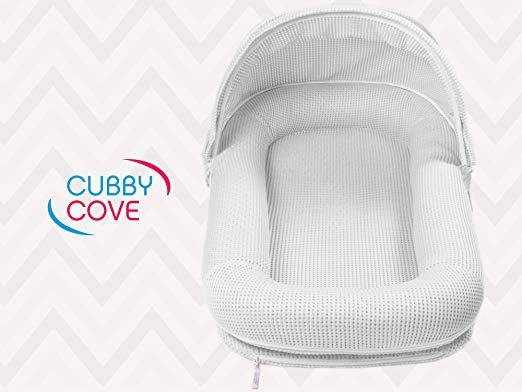 Before baby is sitting up, crawling, or even walking away, you'll both benefit from a CubbyCove Baby Newborn and Infant Lounger. You can leave the bassinet in your room and keep this handy, more portable baby bed in the living room or anywhere else you plan to spend time. It's also a great alternative to schlepping a traditional pack and play on vacation. This'll fit in your suitcase and be the perfect baby sleeping solution at Grandma's, too. Plus, the fabric is breathable so you don't have to worry about hazards or sweaty skin.
Safe skincare
If you think this purchase is for your little one, think again — switching your skincare is actually one of the best things you can do for both of you. A jar of basq Mega Moisture Cream is the hydration solution moms, dads, and visitors will love for long-lasting moisture. The formula is free of all sorts of potentially-harmful chemicals you'll likely find in store brand lotions (even the expensive ones), making it ideal for the hands touching baby's delicate skin all day.
They'll relax and play all in one place
You'll want to keep an Infantino 2-in-1 Activity Bouncer and Seat in your living room, at Grandma's, and even at the office if your little one comes with. They can safely nap, rest, relax, play, and even check out their adorable little toes in this easy to clean seat.
Comfy baby essentials and underpinnings
You're going to need to stock up on a near-endless supply of bodysuits, once pieces, and soft pants for baby to lounge in — because that's basically what babies are best at. Add a variety of Hanes baby essentials to your newborn baby shopping list, because they're inexpensive, come in adorable designs, wash easily, and feel snuggly against your baby's body.
You'll save so much time wearing these
If you need more reasons to try breastfeeding, let this proof of breast milk for stretch marks reduction and these nursing tanks be enough. Do yourself a favor and stock up on a few Luxe Clip Down Nursing Cami shirts from A Pea in the Pod for that first year (or however long you plan to try). The easy downward pull breastfeeding system saves you time and effort, and the cami layers perfectly with all your other wardrobe pieces.
You'll use this daily
Throw your old school thermometers away. The glass one are actually not recommended anymore (they break!), and the oral insertion ones are near-impossible to use on infants. Do yourself a favor and get a bblüv Termö 4 in 1 Infrared Digital Thermometer, which is nearly the same thing the hospital uses to take the temperature of freshly delivered babies. You can click a button to take your baby's forehead temperature, or the room air, bath water, or just about anything else. It's genius and affordable, which s why it's a definite must-have on our newborn baby shopping list for 2019.
Hello, stroller convenience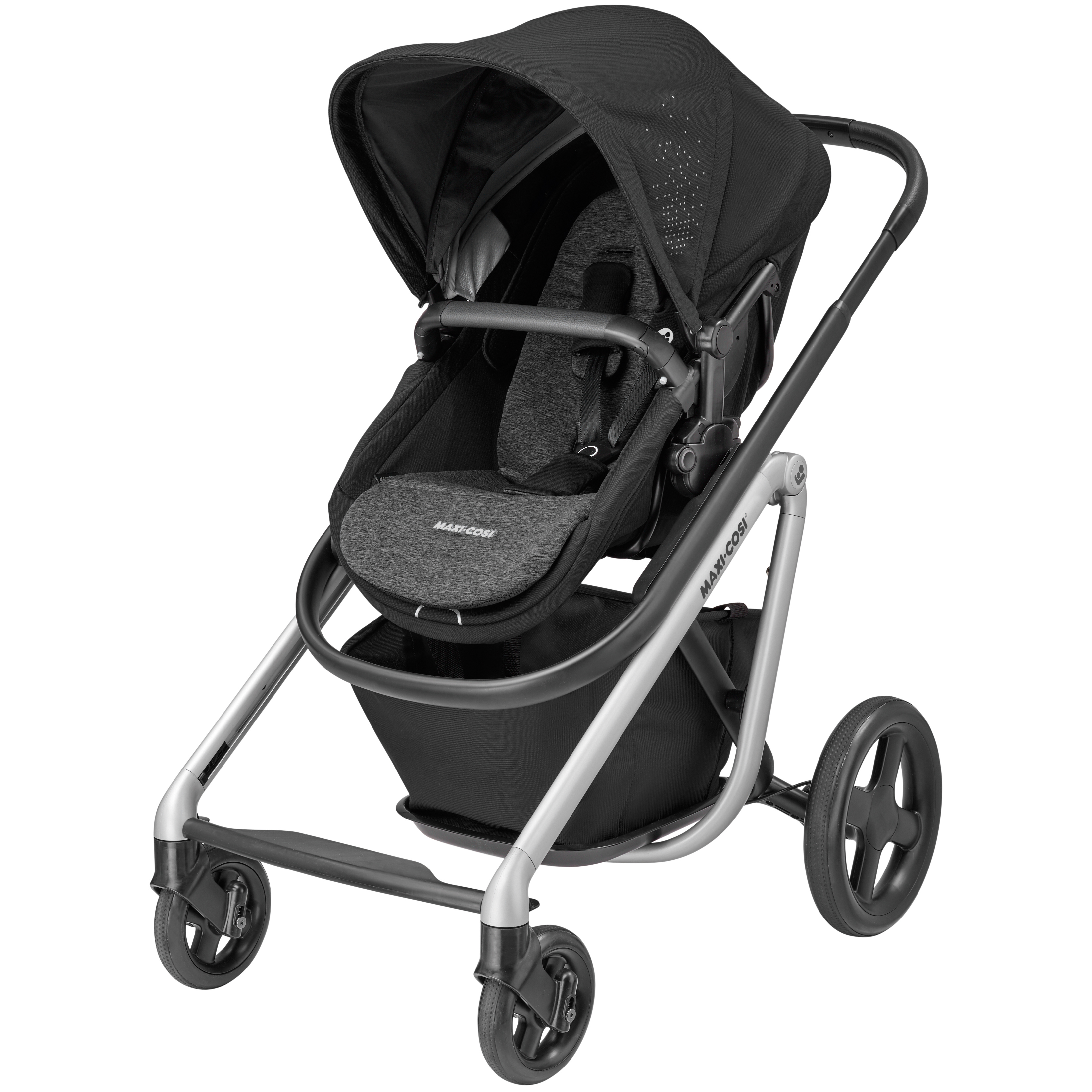 There are a lot of great strollers out there, but honestly, they're not all created equal. Some are for completely posh-and-prim parents who don't have any intention of setting foot on actual playgrounds. Some are all utility without any style. The Maxi-Cosi Lila Modular Stroller will satisfy all those senses though, and you'll get a lot of "where'd you get that stroller?" comments from other parents. It can support a baby from the day they come home with the sold-separately car seat attachment up to 50 pounds (that's kindergarten for most kids), has a five point safety harness, and is a cinch to fold. The trendy materials are easy to wipe down and clean, too.
A carseat-ready warmer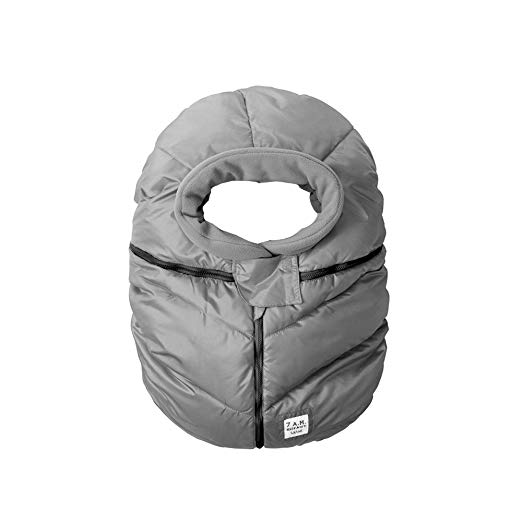 Your little one's carseat definitely needs a cover for chilly days, which is why we're especially excited about this 7 A.M. Enfant Car Seat Cocoon. It comes in a variety of colors and styles, and we love them all. It features plush styling, cozy materials, and it's easy to clean. No expert installation is necessary either — if you can figure out how to stretch elastic, you get use this carseat cover yourself in a jiffy. It's a great gift for practical moms, too.
Make a memory you'll treasure forever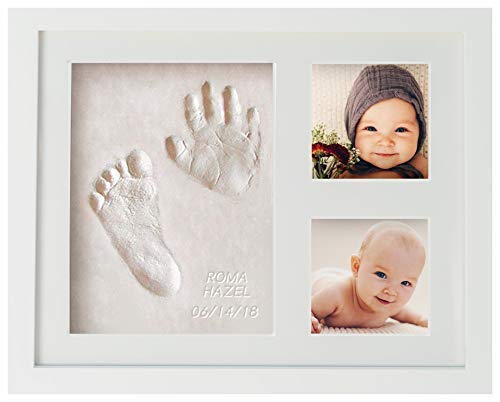 Capture a priceless family memory with a First Impressions Handprint and Footprint Kit. It features non-toxic clay imprinting that's easy to use with even the youngest little ones, doesn't leave a mess, and makes Grandma swell up with prideful tears every time she shows off her beautifully framed grandbaby footprints. We think ordering three kits is best — one for your home and one for each set of grandparents.
A lighter weight cover for warmer days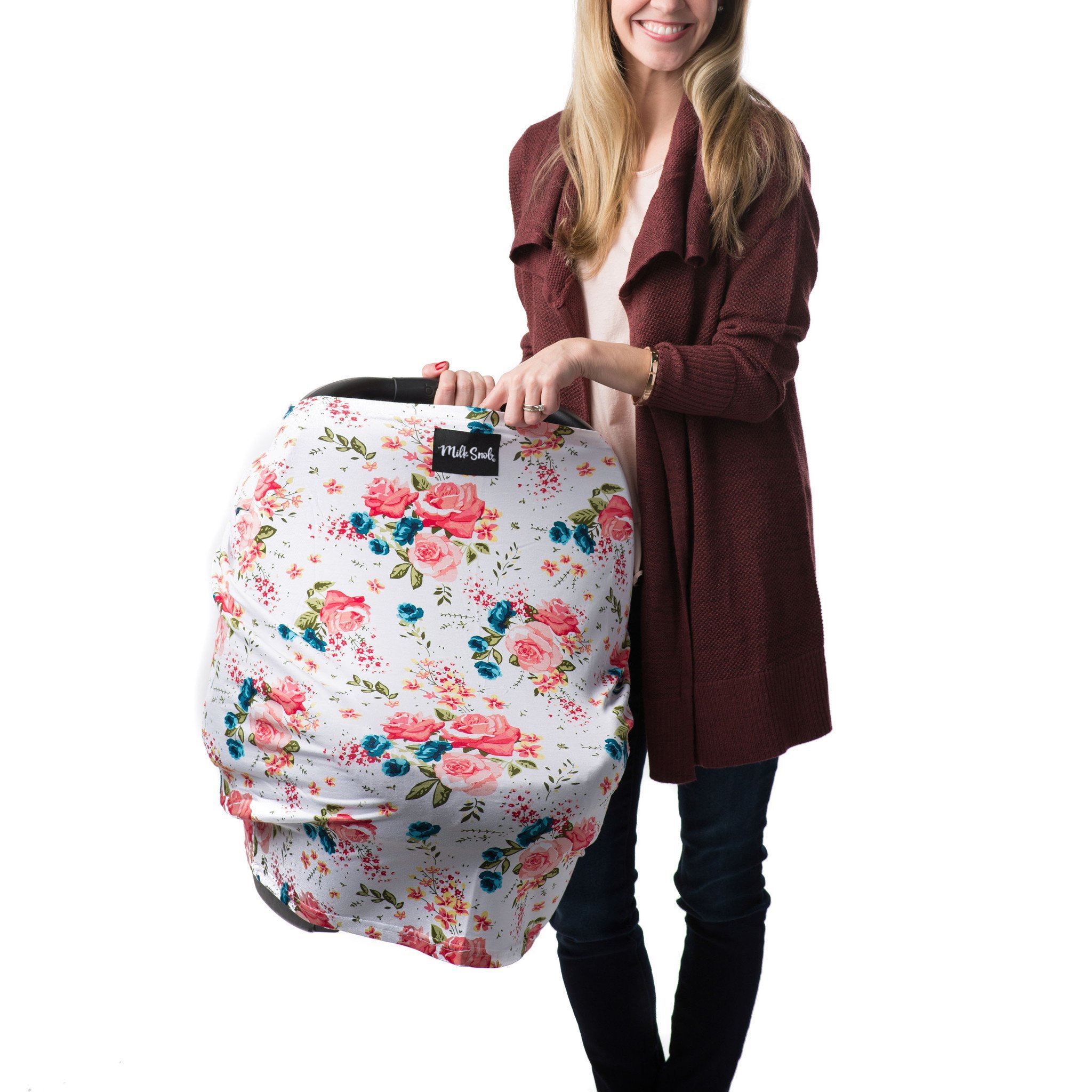 With spring and summer around the corner, you'll want to get yourself a Milk Snob carseat cover, too. It's lightweight, blocks UV rays, dreaded sun-in-eyes baby cries, pollution, and strangers touching your bundle of joy. The brand does an exceptional job of staying on top of trends, and we think you'll probably want to add their entire collection to your registry.
You'll want an organic mattress, too
If you haven't already heard of Nook, now's the time, and you'll definitely want to add a Pebble Pure Crib Mattress to your newborn baby shopping list thanks to all-organic construction. Natural coconut husk and 100% talalay latex make up the trendiest baby mattress in town, which serves serious function — no harmful chemicals or plastics will touch your little angel. That's important because they'll be spending most of the day in the crib for the first several months, and an it's often overlooked. Did we mention all the fun colors?
Cutest. Shoes. Ever.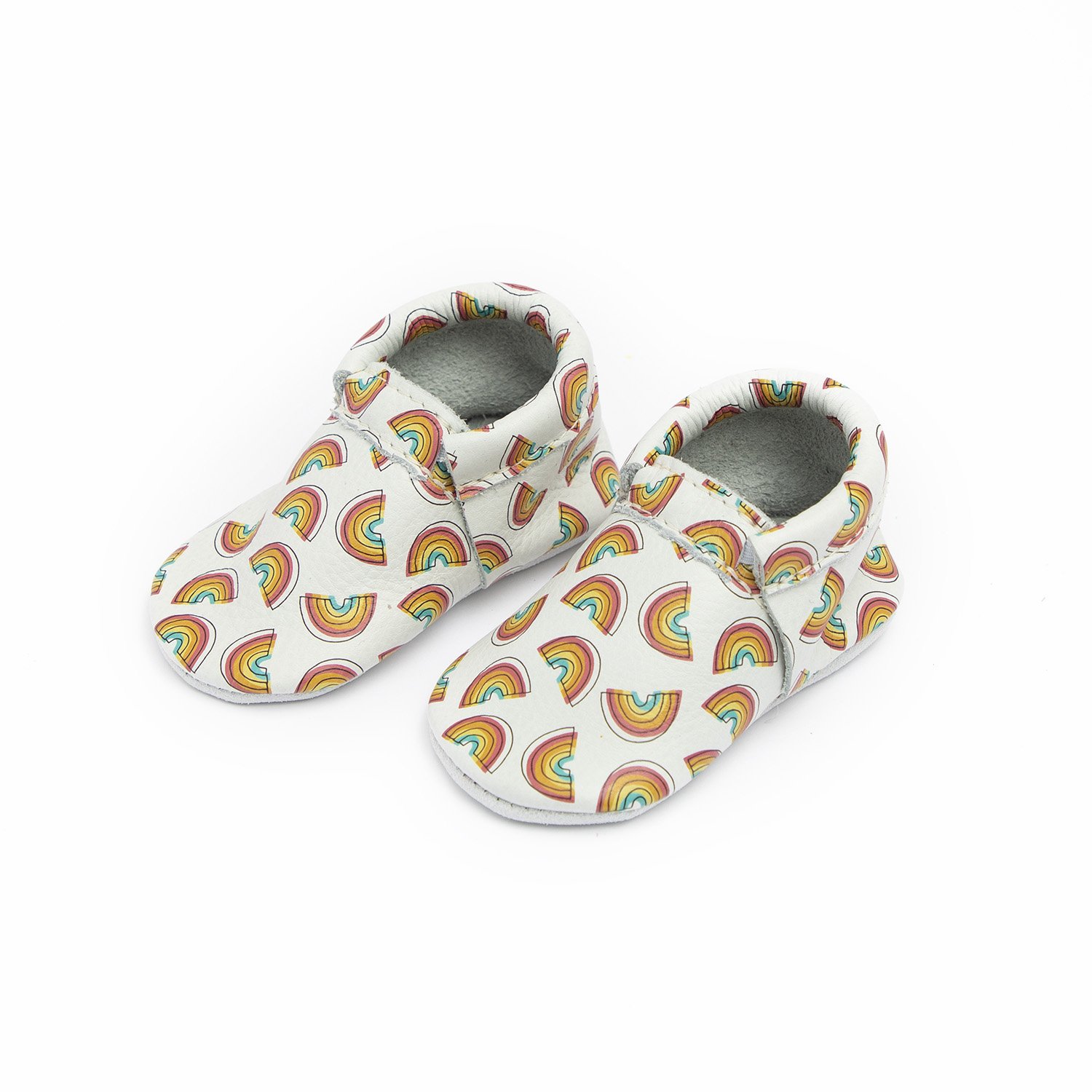 While your little one definitely wont need a pair of shoes from day 1, you'll likely lose your mind over the absurd cuteness of having a pair on. Like these Over the Rainbow City Mocc soft-soled shoes from Freshly Picked, for example. They're ideal from the early days through the first steps, and you'll get endless adorable Instagrams out of 'em. We're sure of that.
Sleep sacks galore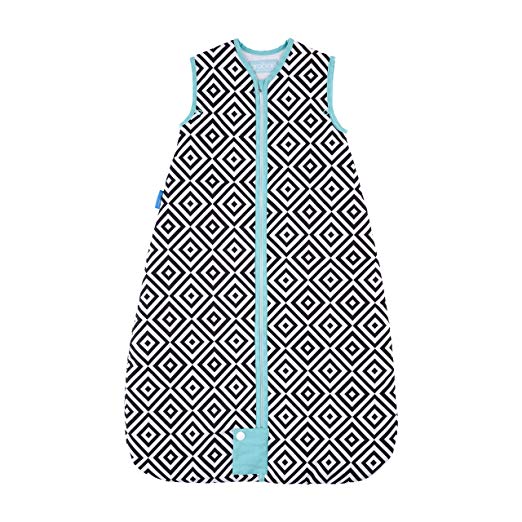 You may even get a few sleep sacks as gifts from friends and family when your baby is born, but however many you think you need, double that. You'll need to wash them just as often as baby clothes, because they'll get covered in drool and busted diapers just like anything else, but your baby will sleep about a thousand times better bundled in a super cozy sleep sack over their regular pajamas. When they sleep better, you sleep better, so this is an investment we can't stress enough. A Tommee Tippee Grobag Newborn Baby Cotton Sleeping Bag is a great choice, and we think the price and ease of use demands buying several.
A smart health and safety pick
You've probably spent a lot of time searching for the most adorable outfits and crib bedding, but what about first aid? You definitely need a proper first aid kit on hand when you bring a little one home, which is why we think the Me4kidz Medipro All Purpose First Aid Kit with 100 items is an ideal space-saving choice with just about everything you'll need. It's an affordable choice, too, so you may want to buy an extra to keep in the car or diaper bag.
You'll snap the cutest pics of them sitting here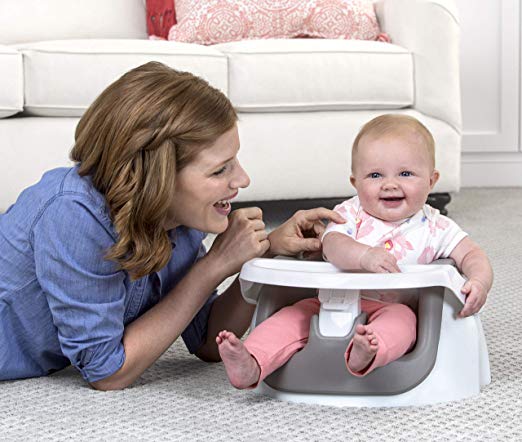 Sometime after four months old babies are able to sit in a supported position for several minutes at a time. That means you'll need a proper seat designed for an infant, like this Regalo Floor Seat with Removable Feeding Tray. You can pop the baby in for a few minutes of play, or a longer attempt to get them to finally love those steamed, mashed green beans. The seat is under $25, easy to travel with, and will easily last you the first year, which is why it made our newborn baby shopping list with flying colors.
The whole family will love this humidifier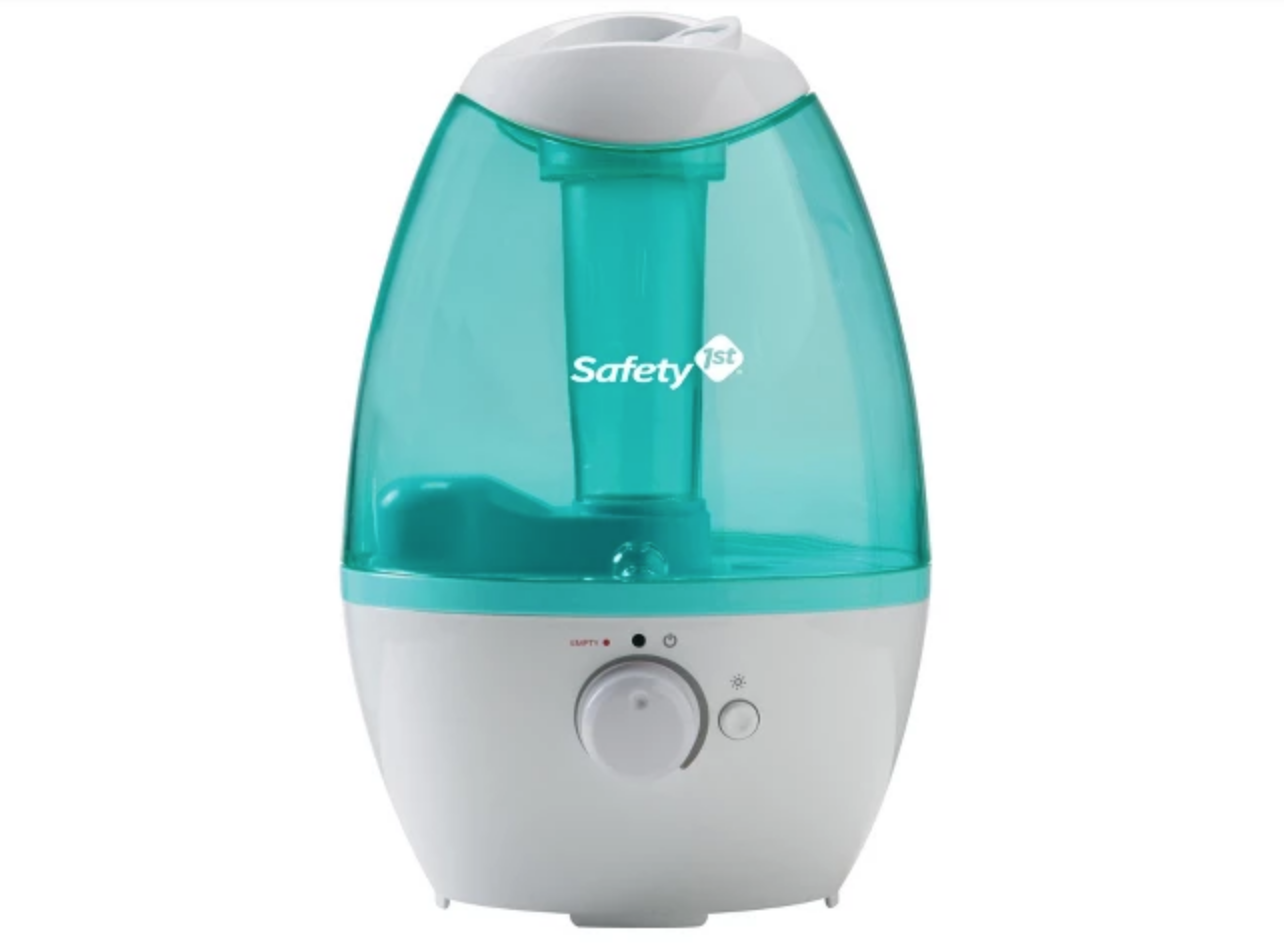 Your pediatrician will likely suggest putting a humidifier in your infant's room, but if you're sleeping together you may even notice some benefits for yourself, like softer lips (but you can check out the best lip balms here if not). In fact, we found all these beauty benefits of keeping a humidifier in the room, but we know your baby will benefit from easier breathing — and that's most important. This Safety 1st Soothing Glow Cool Mist Humidifer features a nursery-friendly night light, runs for up to 32 hours at a time, and lets off a gentle, cool steam that keeps the room perfectly moist without overdoing it. You'll definitely use this for several years, which makes it a solid investment in your baby's entire beginning.
Keep this cereal on hand
Most docs don't recommend baby cereal till sometime between four and six months old, but when baby starts eating his or her first foods, cereal is usually the way to go. Healthy Times Organic Whole Grain Barley Baby Cereal can be eaten alone, or soupy-style mixed with breast milk or formula as baby's first attempt at eating from a spoon. You'll probably want to keep it on hand well before though, because it's shelf-stable and if your baby is experiencing reflux, your pediatrician may suggest starting sooner than four months.
Love this article? For more beauty, style, travel, and trending topics check out The Luxury Spot on Facebook. Like us and we'll love you back!