Nike fanny pack sandals exist now
In yet another concerning twist of fashion fate, Nike is now producing fanny pack sandals, and this has nothing to do with April Fools Day. In fact, we can't tell if this is another example of fashion going too far (looking at you, Balenciaga), of if this is a footwear prank deployed to test humanity. Let's ready our leg contouring kits and dig into the details though, shall we?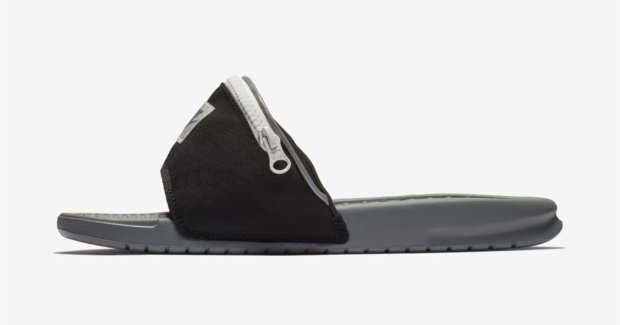 The Nike Benassi sandal is a men's sandal that looks fairly normal until you realize it's a fanny pack. Honest to goodness, there's a pouch on the front for you to hold stuff — like, much needed pedicure tools? Spare change? Your better judgment? We're not entirely sure, and nobody at Nike's PR office was willing to help us decipher this mystery.
Rumor has it the Benassi men's slide will be available in a women's style eventually, too, which is great, because down with purses and up with fanny packs on your feet, right? Right.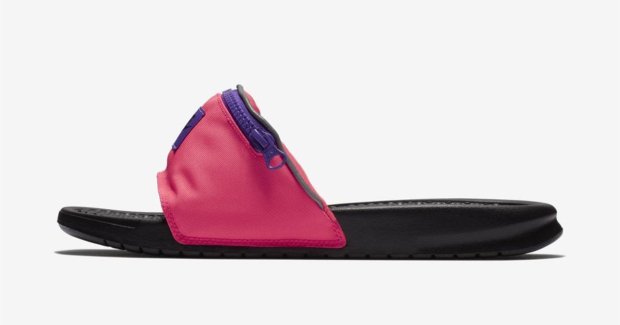 Perhaps unsurprisingly, yes, the line is really called the "Fanny Pack" collection and truly belongs in some type of museum of sandals. Peace be with us all.
Love this article? For more beauty, style, travel, and trending topics check out The Luxury Spot on Facebook. Like us and we'll love you back!