No more wine mouth, kids.
If you've ever noticed your teeth and pout stained with the red, grape-y goodness of a glass of dark wine and wondered if there was a solution better than rubbing your entire mouth down with vaseline, good news, there is. A company called Wino Sippers is aiming to obliterate the wine mouth dramas of yesteryear with their newly launched 5 ounce wine glasses that feature what they call "sippin' straws."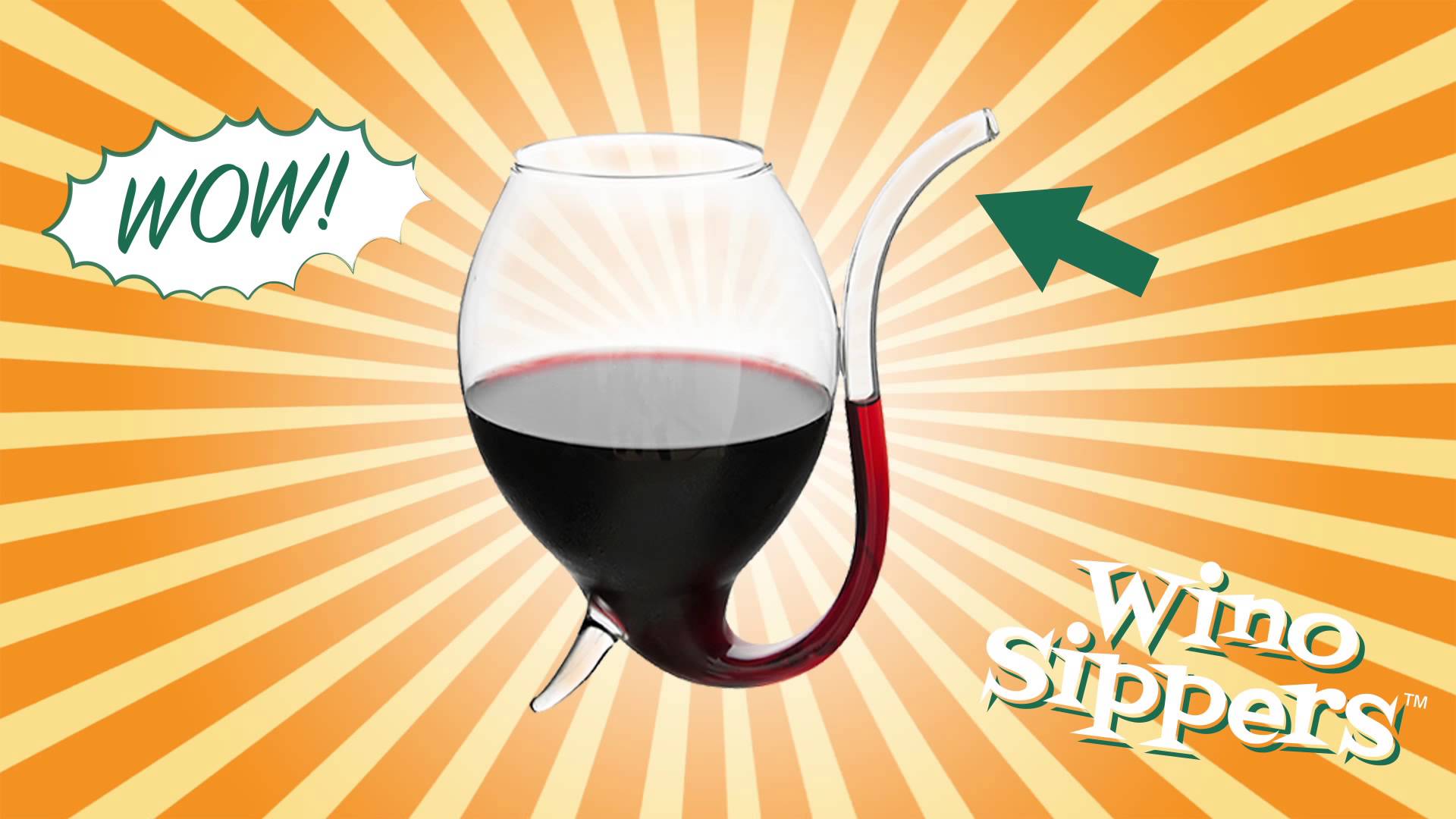 That's right, you'll be sipping your Merlot, Syrah, and fine Shiraz by way of a glass straw that was designed to protect your pearly whites and all those oddly stain-absorbing crevices in your lips. Why do they do that, anyway? And, if you think wine mouth isn't even a major issue because you can just get rid of it, think again — wine stained teeth are such a process to correct you'll want to drink through a straw retroactively.
READ MORE: Your Guide to Pairing Wine w/ Diet Foods
In addition to the totally practical straw function, these glasses lack the traditional stem and instead are perched upon little glass wine feet so they can rest comfortably on your coffee table whilst you peruse this week's newest Netflix releases. Brilliant.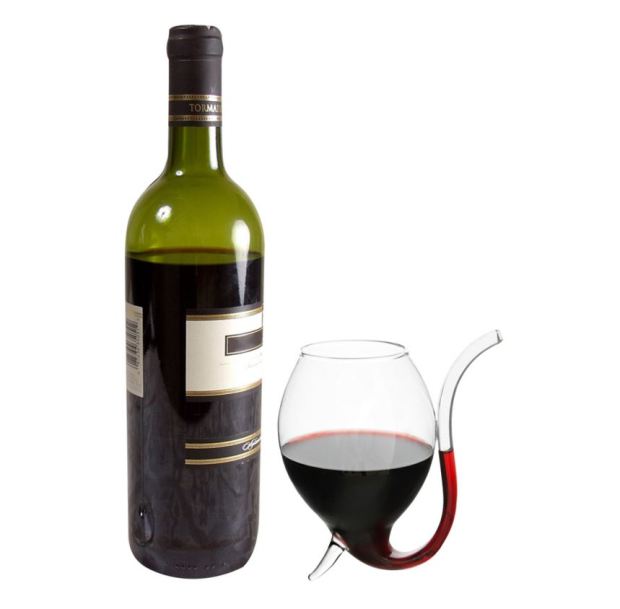 A set of two costs you $24, but let's be honest, you'll need more than two so you can have your crew over to watch stuff without wine mouth.