Cleavage makeup is a thing, people. Get on it.
We've mentioned before that we love how clever you can get with makeup. It's not all just faking mermaid scales, it's little things like contouring. With contouring in mind, you can apply cleavage makeup to give the illusion of bigger boobs. Yep! You can fake a boob job, no surgery required. To find out how to get in on the cleavage makeup trend, follow this tutorial.
Start With A Good Bra
Or at least, first start off with a push up bra. Especially if you are not particularly well endowed, pushing up what is there can only help. It also helps with judging the placement of your cleavage makeup later, so make sure it is the bra you'll be wearing with your outfit.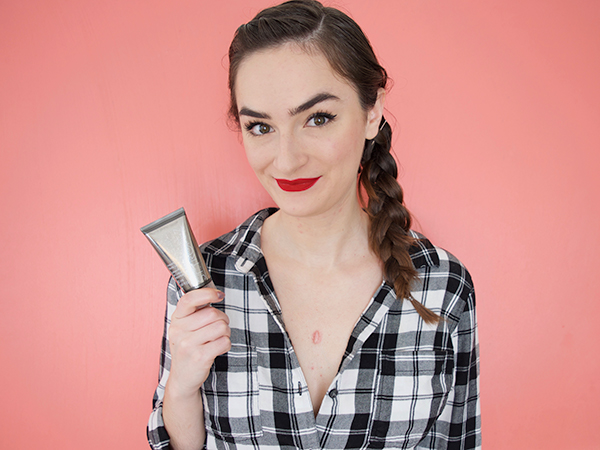 Add Some Glow
Instead of applying foundation to your whole chest, apply a wash off tan. If you are on the extra pasty side, dilute your tanner with lotion first. This makes sure you don't have a significantly darker chest. This is the St. Tropez One Night Only Wash Off Face & Body Lotion. Mixed with lotion, it gives a great base for applying cleavage makeup.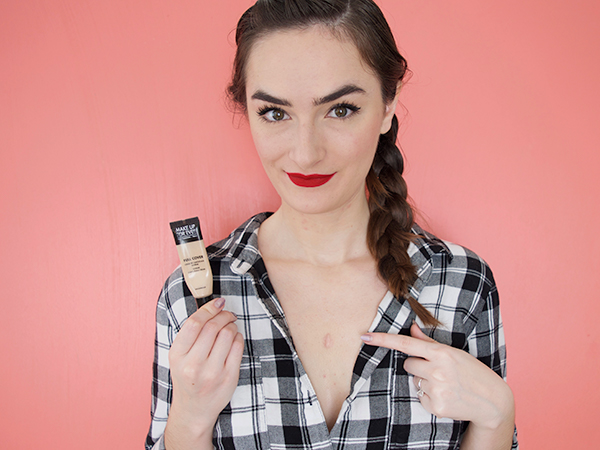 Conceal Blemishes
No one will notice a mini blemish or two, but if you have any large skin imperfections (in this case, a scar) it is best to cover it up. You may still be able to see a bit of it, but making it less obvious is key. We're using the Make Up For Ever Full Cover Concealer for it's high coverage and waterproof formula. It won't sweat off! That is kind of key for cleavage makeup.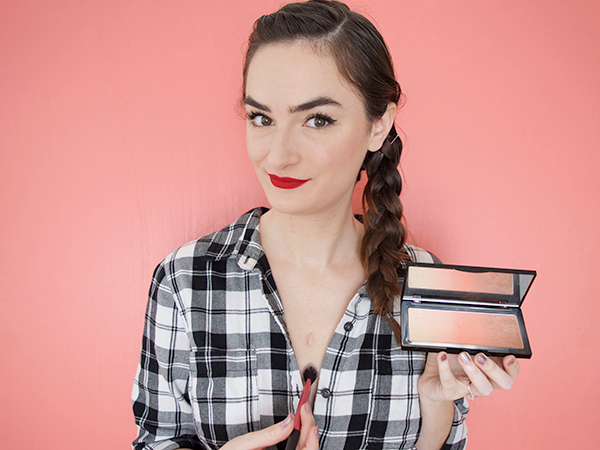 Contour In Cleavage
Now the fun begins. You will need a bronzer (or contour powder) and a medium fluffy brush. Apply your bronzer right in between your breasts to fake the shadow that occurs when you actually have cleavage. Continue that line upwards and round out over each breast to give a full look. You'll want the darkest color to be at the bottom, and fading to a more diffused tan as you go upwards. Because boob science, you know.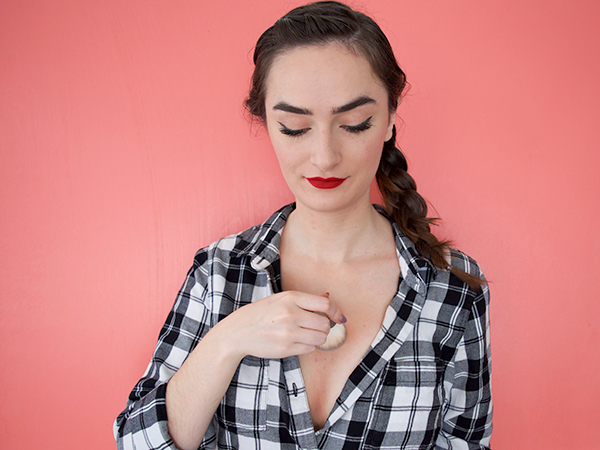 Blend!
Nothing ruins the effect of cleavage makeup quite like forgetting to blend. Because boobs don't have harsh lines, right? We've never seen any. Hence the blending, just use a larger fluffy brush to make sure there are no harsh lines. You can also blend upwards to make sure the rest of your chest is slightly darker too.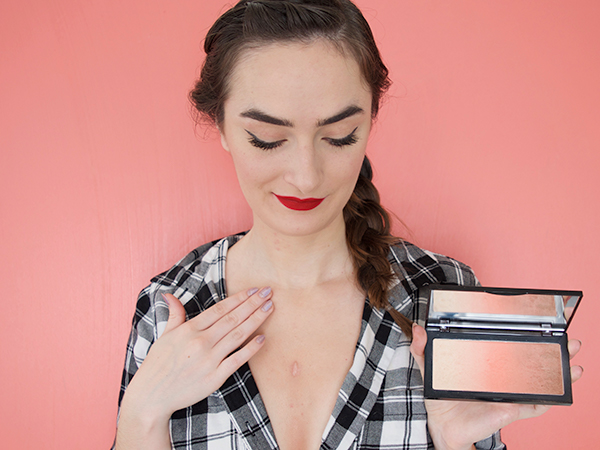 Highlight For Fullness
Finally, using a highlight shade, apply to areas you would like to stand out. We're using the highlighter from the Kevyn Aucoin The Neo Bronzer. We're really into a little bit of collar bone highlighting because it is almost too pretty. But, obviously you'll want to apply a little bit of highlight to the full part of your breasts as well. Right under the contoured areas, apply a dusting of highlighter. This one isn't particularly bright but it does the job and makes your skin look amazing.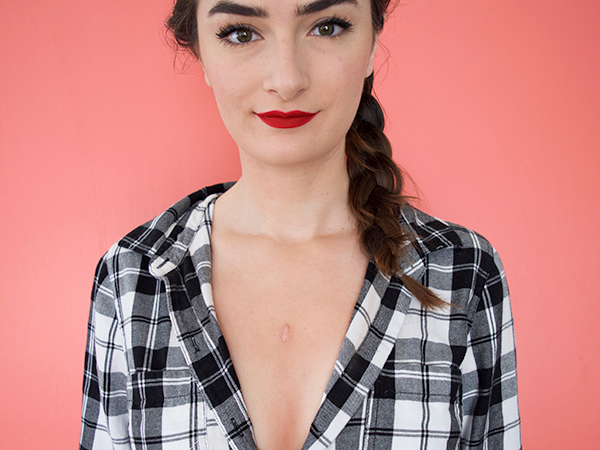 Now go show off your new boob job, because why not!
Love this article? For more beauty, style, travel, and trending topics check out The Luxury Spot on Facebook. Like us and we'll love you back!