Are your PSL pants ready? We hope so.
Sure, it's only August, and the heat index is currently hovering between sweltering and Death Valley, but that doesn't mean the fine people at Starbucks aren't in the mood to brighten your day, your week, your month, and even your year. They'll be there for you, like true Friends, offering you all the pumpkin spice everything your heart desires… starting NOW. It's a nice, classic addition to their growing roster of sassier, modern drinks like cold foam lattes.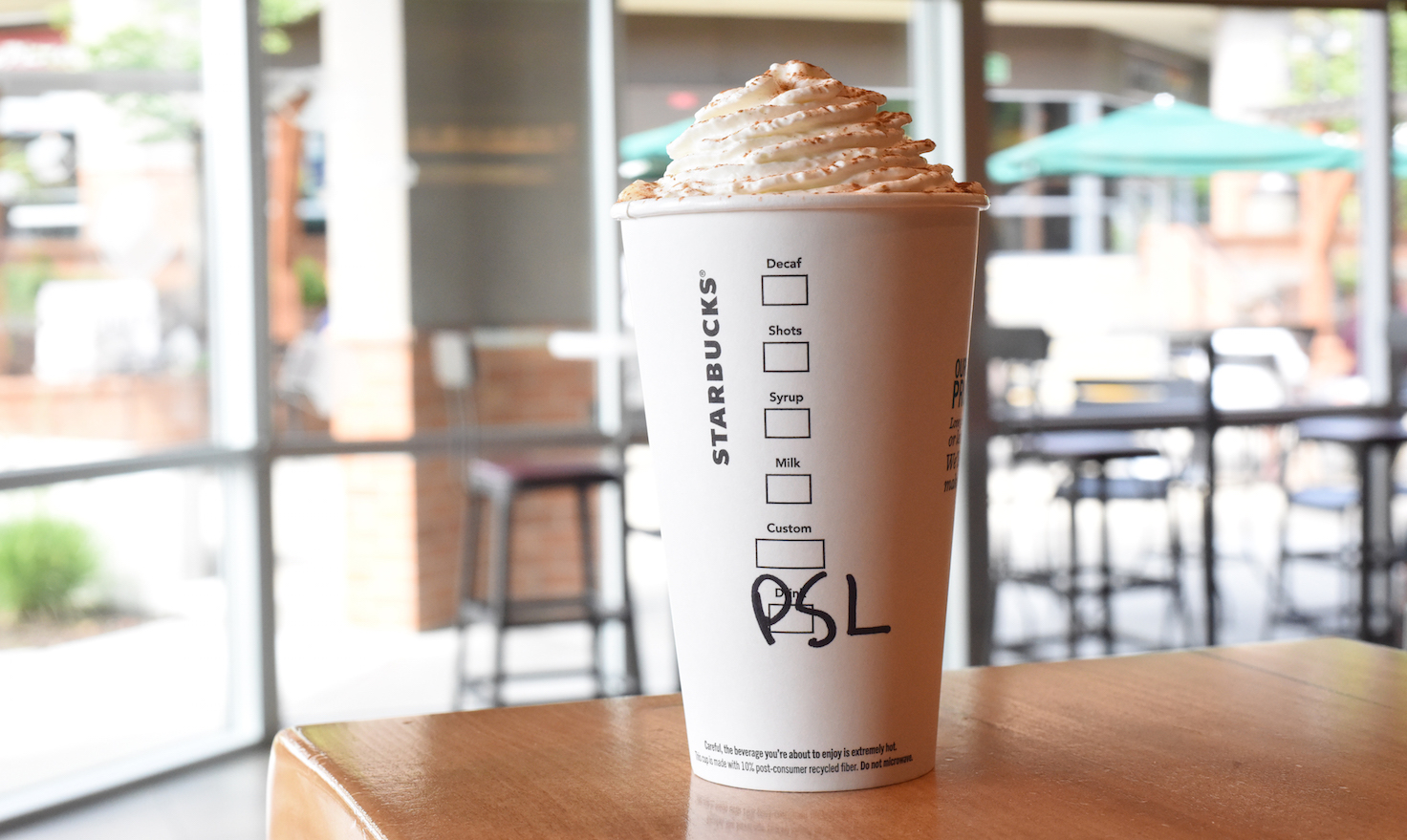 The ever-famous Pumpkin Spice Latte is also celebrating its 15th birthday after launching in 2003, and because no party is complete without a friend, Starbucks is also bringing back PSL's best seasonal pal, the Salted Caramel Mocha. Both are available hot, cold, lukewarm, or just about any other wild way you might like 'em, because Starbucks is King of Coffee Customization, and everyone has different sweet, hot, fatty, and delish thresholds. Right? Right.
Read more: How to Wear Pumpkin Spice Makeup
It's no surprise the drink is back this early though, because the Pumpkin Spice Latte is Starbucks' top-selling drink of all time (that's major), and is loaded with "real pumpkin and warm fall spices like cinnamon, ginger, clove, and nutmeg." It'll pair perfectly with their new food offerings, too, which include a brand new Maple Pecan Muffin (sign us up), Blueberry Muffin (sometimes basic is best), and OMG — a wise Owl Sugar Cookie.
We're excited, and obviously headed straight for the nearest Starbucks, in shorts and tanks, to try everything and report back. Because journalism, friends.
Love this article? For more beauty, style, travel, and trending topics check out The Luxury Spot on Facebook. Like us and we'll love you back!