If we're lucky, the snow is well behind us. As we all know, April is coming and with April comes spring showers to welcome some May flowers. It's hard to find the perfect pair of rain boots for the perfect occasion. Whether you're going to truck through the suburbs in a big boot or strut through the city in a chic low boot, you'll need a sturdy pair. We rounded up a few of our favorites.
READ MORE: BEST WARM WEATHER HAIRSTYLE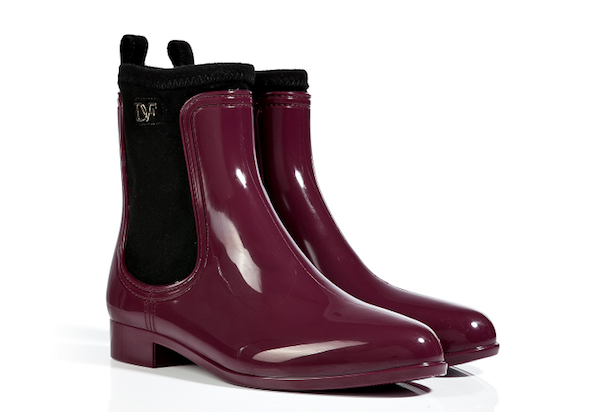 Loving this plum pair from DVF. Available here.