Rihanna bared it all for the CFDA Awards and I've got a few words on the ordeal
You may not know this, but Rihanna is a singer. She lays down some seriously hot tracks from time-to-time. It must be difficult because she has ran out of all fucks to give and showed up on the red carpet letting the world know her girls.
READ MORE: Our Editor's Summer Beauty Faves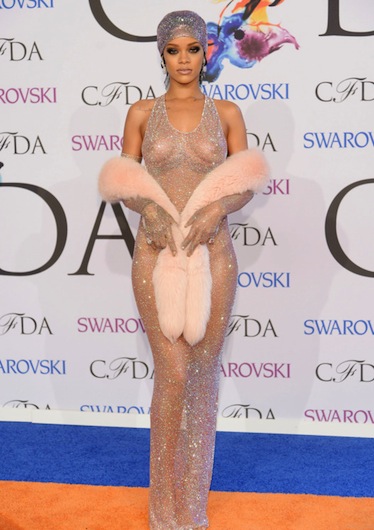 Dear Rihanna's Nipples,
Much like your owner, you truly know how to steal a show.
While the person you're attached to was there to receive the "Fashion Icon" award, you really got your 15 minutes and I'm a immensely proud.
There is nothing I appreciate more than a show stealer. For example, no one really acknowledged the gorgeous Adam Selman gown Rihanna wore to the event. Instead, we all turned out eyes towards you. I don't think a single person (maybe, Anna Wintour) looked Rihanna in the eyes all night. Twitter was in uproar claiming that this is a professional event and it needs to be taken seriously. However, you took your job seriously. You knew that you would be on display and you showed up and shut down that red carpet (insert paints nails emoji).
I would just like to commemorate you following in the footsteps of other people. Like Lil' Kim at the 1999 MTV Movie Awards. Reigning queen of hip-hop only bared one boob and used a pastie (the outrage!) but you my dear friend, took it one step further.  You went all out. You knew you had a job and you gave it more than 100%.
I'm so proud.
Your beloved friend,
Corey Kindberg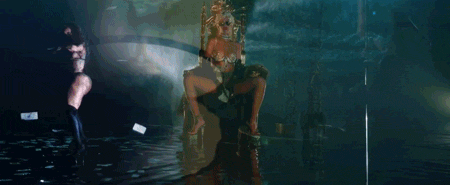 Images: The Cut via Getty