Pink alert, fine people of NYC: there's a super chic rosé and oysters offering at the Langham Place Hotel on 5th Avenue.
If you're the type to sip pink wine and slurp oysters, good news — the Langham Place, New York on ever-delightful 5th Avenue has that pairing front and center right now at Bar Fiori inside the lobby.
"This is the time of year when the lone non-wine drinker in a party of summertime imbibers can feel very left-out," explains a rep for the hotel. "After all, it is Rosé Season, the time of year when New Yorkers seek out pink rosé wine and its inherent tones of Provençal sunshine." We fully endorse this statement. We want this statement to run for president. Since we can't elect a wine season to public office (boo, honestly, boo), the next best option is to patronize establishments honoring this great, noble, and most American tradition of eating good stuff and drinking trendy stuff.
As part of Bar Fiori's menu for a new weekly feature called Rosé Fridays, not only will they offer the traditional rosés by the glass and $2 oysters, but also two specialty cocktails for the non-wine drinkers in the group, created by head bartender Pete Stanton.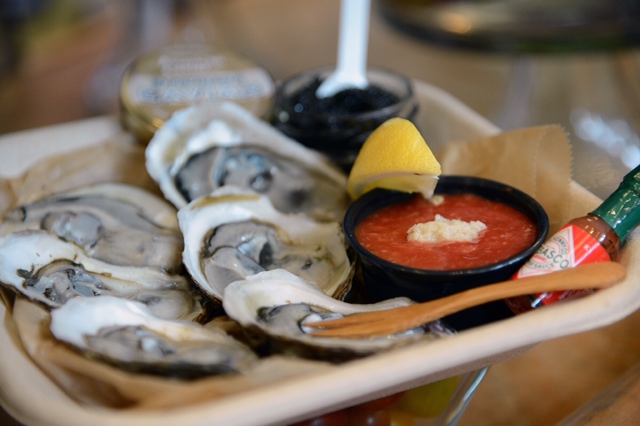 Rosé Sangria, which includes Provence rosé wine ably mixed with grapefruit liqueur, house-made grapefruit cordial and grapefruit juice, is topped off with Cocchi Aperitivo Americano, a low-alcohol rosé-wine based aperitivo from the Asti region of Piedmont, Italy. Although rosé is one of the components of this drink, the fresh citrus flavors give it a unique edge over the standard glass of wine, making it a not-too-sweet and very refreshing happy hour choice.
Blossom Punch, a springtime spin on Pete's English Milk Gin Punch, features Flor De Caña 4yr extra secco Rum; Bombay Dry Gin; Avúa Amburana Cachaça; grapefruit juice; maraschino liqueur; fennel tincture and clarified milk. Don't let the pink hue or the floral garnish fool you – this drink is not for the faint of heart but will fit in beautifully at a rosé-themed happy hour.
Love this article? For more beauty, style, travel, and trending topics check out The Luxury Spot on Facebook. Like us and we'll love you back!