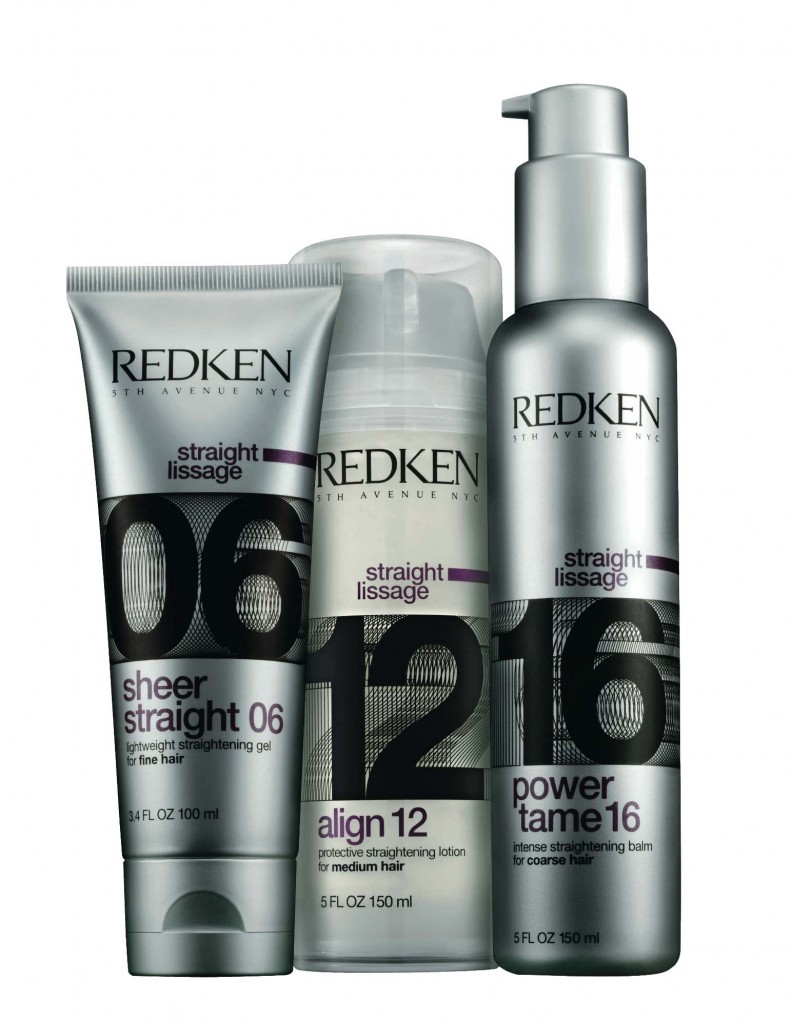 While we love the summer for numerous reasons – like the warm weather, flip-flops, and summer Fridays (as if you really needed examples) – the effect on our hair can be less than ideal. Not only is the same sun that gives us those gorgeous sun-kissed highlights extremely damaging, but also the humidity can give even those of us with the straightest of tresses furious frizz (especially this summer in NY – I mean really, can we have any more rain?!).
I had almost forgotten what my usually straight locks looked like this summer considering the not-curly-enough-to-look-cute look I've had going on these last few months. That is, until I met my hair's new BFF: Redken's Straight Collection.
While Redken has, for the last few years, had Align 12, a straightening lotion for those with medium manes, no longer are those of us with fine fringes or thick tresses left in the dust (or should I say left in humidity hell?). Exclusively formulated with Redken's new Straight-Out Complex with strengthening proteins and moisturizing olive and coconut oils, these new additions to the Straight Collection make manageable manes easier than ever to come by – no matter what the barometer predicts.
Have fine locks? Use Sheer Straight 06, a lightweight straightening gel for fine hair. Struggle to tame thick tresses? Try Power Tame 16, an intense straightening balm for coarse hair. No matter your hair type, with three products designed to give you a strong, straight, and frizz-free mane, this collection is ideal for any summer-sun-lover waging war with the weather.
Align 12, $16;Â Sheer Straight 06, $15;Â Power Tame 16, $16

Disclosure: All products were provided for review. No monetary compensation was received for this review. All opinions belong to the author.