Far less preservative/salt/MSG/garlic/fat ridden than store bought chips, these home-baked pita chips can be made quickly, even in your toaster oven, with help from the kids.  A fresh snack paired with hummus, sprinkled with cinnamon, or as an alternative to granola with yogurt & berries. YUM.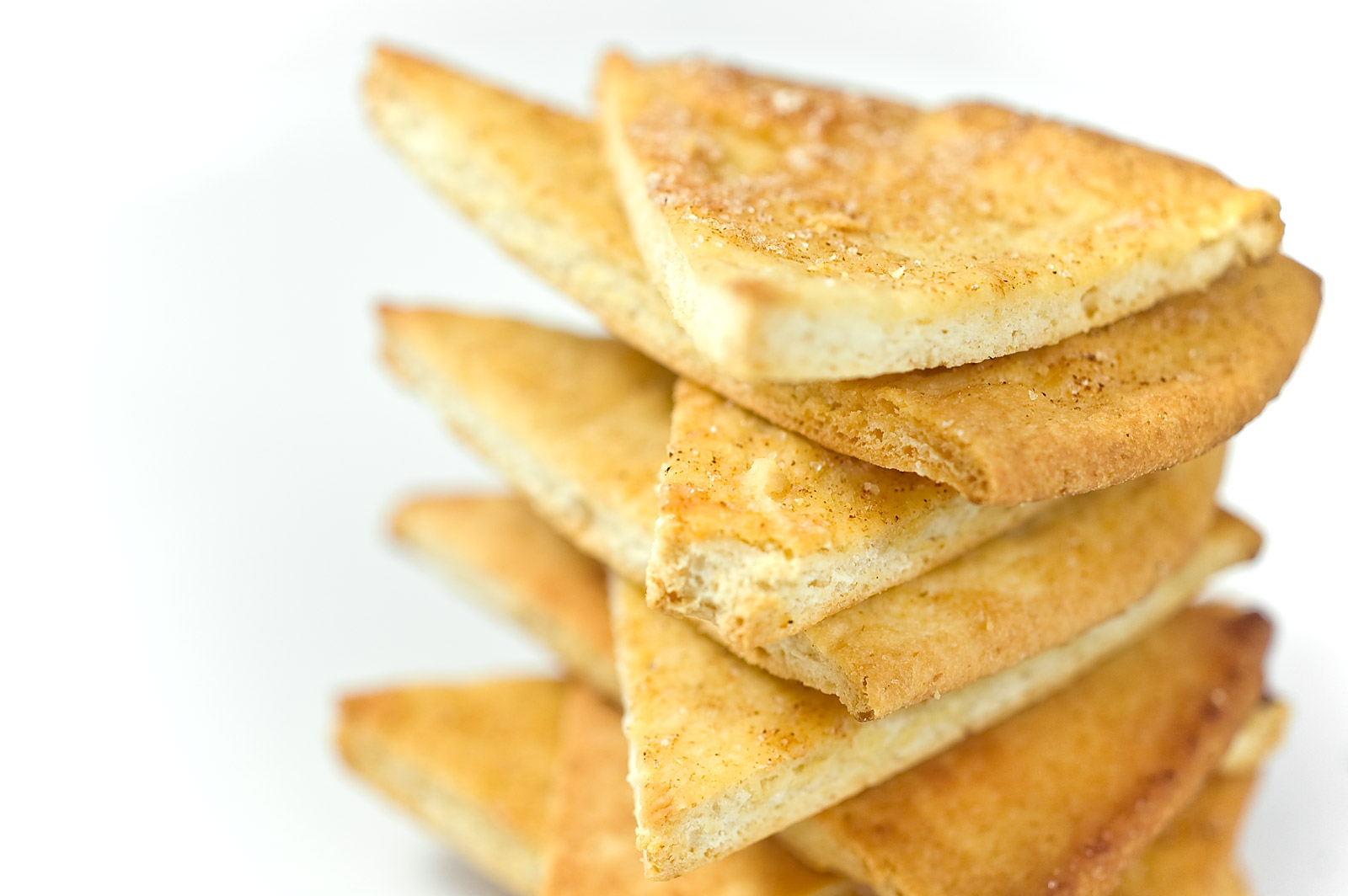 Ingredients:
8 pita bread, cut in quarters
1/2 cup fresh parsley, minced
2 egg whites, lightly beaten
1/4 cup olive oil
3 cloves garlic, minced
1/2 teaspoon kosher or sea salt


Directions:
Cut pita breads in quarters and separate to make thin triangles. Mix remaining ingredients in a small bowl and spread on pita triangles. Bake for 10-15 minutes in a 300 degree F. oven until toasted.
recipe via cdkkitchen.com