Me too!  And honestly, I've tried them all.  Writing for The Luxury Spot basically means that I get bags and bags of makeup, creams, and all sorts of beautification goodies sent to me.  I normally dole them out amongst the various writers on this website to try, but when a little black and green baggie came from MyChelle, I actually felt like it was Christmas morning as I unwrapped each little box (well, that's what I imagine Christmas like anyway).  I had been hearing gobs and gobs of good things about their line of natural skincare and mineral makeup for a while so I was pretty excited to actually schmear it all over my face.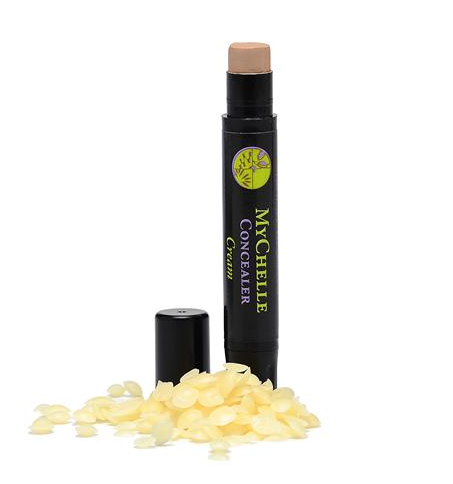 Holy moly.  I'm in love.  I actually threw out my old mineral concealer this evening (brand will go unmentioned).  MyChelle's concealer comes in a compact little stick that glides on like velvet, isn't too thick or too thin, doesn't get weird or clumpy, and somehow is the only makeup I've ever smelled that makes me think of smoothies.  Seriously, swipe some on, mush it around with your finger, and you're good to go.  It's natural, paraben-free, loaded with antioxidants to fight the signs of aging, and is miraculously UNDER $13.
You can buy online or any Whole Foods store throughout the US.
Disclosure: All products were provided for review. No monetary compensation was received for this review. All opinions belong to the author.