Solid oils are this year's break out beauty hit, and we're excited.
Move over, standard coconut oil for beauty —  more solid oils on the market now, and according to experts, they're where the true hydration game is at right now.
"Solid oils and fats are richer and have more hydrating properties than other liquid oils," explains Dr. Debra Jaliman, board certified New York City dermatologist, assistant professor of dermatology at the Icahn School of Medicine at Mount Sinai, and author of the book Skin Rules: Trade Secrets from a Top New York Dermatologist. "Because of the ultra-moisturizing properties, solid oils are ideal for dry skin. However, because of the greasy consistency, I wouldn't recommend them for those with acne as it might clog pores."
So which solid oils are best? Dr. Jaliman broke down a few of her favorite formulas for us.
Shea butter-inclusive solid oils
"Shea Butter is extremely moisturizing due to natural vitamins and fatty acids. It has cinnamic acid and is anti- inflammatory," explains Dr. Jaliman. "You want to avoid fake or processed shea butter. Authentic shea butter is made from the nuts of the African Karite tree and it should not be white in color.  It should be a beige/yellowish color. White shea butter has been refined and is not pure."
Try Carol's Daughter Love Butter Body Balm, which comes in an very-portable tin and boasts natural shea butter, cocoa butter, and zero parabens or potential problem-ingredients like petroleum.
Coconut oil
"Coconut oil is extremely moisturizing," shares Dr. Jaliman. "It's not only great for the skin, but it is naturally antibacterial and it can also help keep the scalp healthy (from issues like scalp acne and chronic dandruff). Coconut oil has vitamins and essential fatty acids which nourish the skin, which makes it one of the best solid oils when used properly. Coconut oil is considered to be a highly comedogenic, meaning it can block or clog your pores. You can still slather it on your dry elbows or fried hair ends if you want."
You can start simply with a large jar of organic coconut oil like this one, adding it to dry spots, cracked lips, dry hands, and other areas — if you're obsessed with a chemical-free lifestyle and want a serious upgrade, we recommend SKINNY and CO. Coconut & Essential Oil Chemical Free Body Melt. The lavender and almond scent takes the edge off the more traditional beachside vibes.
You can buy it under $25 here, and it should last you a whole season.
Cocoa butter can be a solid oil, too
"Cocoa butter helps keep your skin and hair healthy, and can help reduce frizz," tells Dr. Jaliman. "It can bring back life to dull and difficult to manage hair because it's loaded with vitamins and minders. The greasy consistency means it's not great for those with acne, however, as it may clog pores."
We love this solid Ethique Eco-Friendly Butter Block, because it's easy to use, store, and rub on all the most hydration-thirsty skin spots. It's made of organic cocoa butter from Ghana and organic coconut oil from Samoa, so you get a two-for-one whammy of solid oils.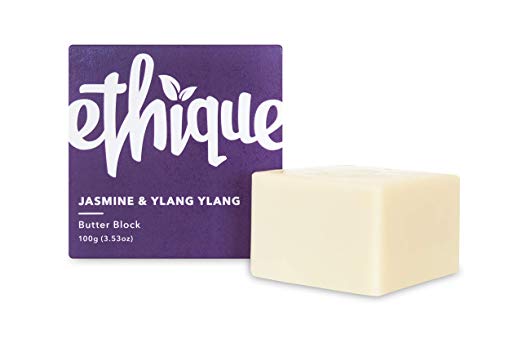 You can buy it here under $16.
One of the gentlest solid oils is olive oil
Feel free to reach for the extra virgin solid oils that are even too wonderful for your salads, because olives are loaded with antioxidants, and olive oil is one of the gentlest on sensitive skin types. We even found solid olive oil being used in all-natural, gentle facial cleansers like this 100% Pure: Face: Blood Orange Cleansing Balm.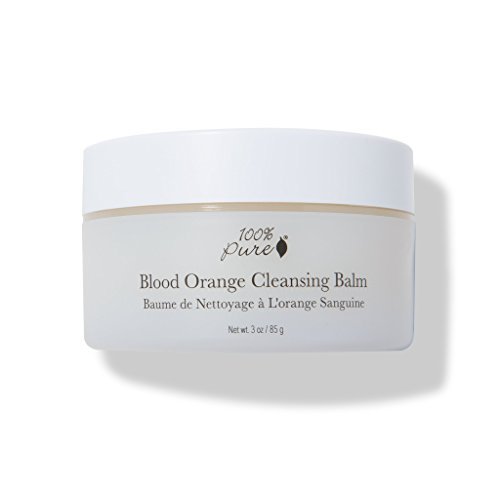 The formula also contains avocado and coconut oils to gently lift away makeup and debris while leaving skin hydrated. You can buy it here for $38.
People of all ages and stages will want to try this Green Goo Baby Balm as well — it's a solid oil that's made of olive and sunflower oils with natural flower extracts to soothe, heal, and protect even ultra-sensitive skin. It's safe enough for newborn babies, diaper rashes, infant eczema, and cradle cap, but also ideal for adult crusty scalps, dry knees and elbows, and as a preventative measure for stretch marks.
You can buy it here under $19.
Hemp oil
Are you ready for this THC-free goodness? CBD oil is extracted from the cannabis plant and is ideal for all sorts of hydration and gentle skin recovery — and no, it won't get you high, and yes, it's perfectly legal. Devotees swear by the calming effects of this oil, and suggest that it's great for inflammation-based issues, too.
The Cannabliss Organic Bliss Body Oil and Hemp Salve gift set is one of our favorite gifts for women in their 30s, and not just because it's trendy. The hemp salve is one of our favorite solid oils, working in an almost ointment-like capacity to restore moisture, seal it in, and offer soothing effects. The body oil is a great post-shower hydrator, too.
You can buy it here for $99.
If you're into lip balms, there's good news — hemp oil is one of the best solid oils to add to traditional beeswax formulas, so you can kick your old Chapstick to the curb and upgrade to a CannaSmack Natural Hemp Lip Balm set.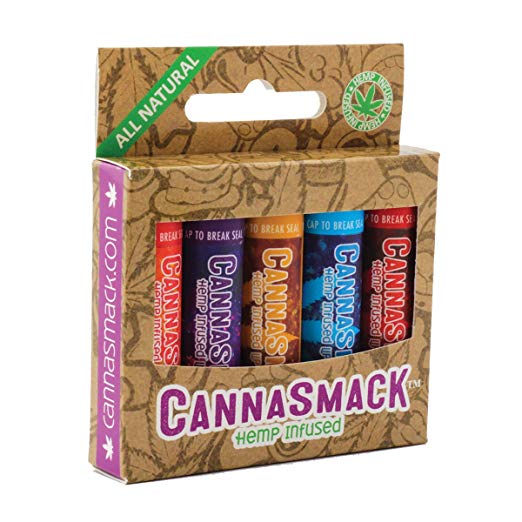 Buy the set here for under $20.
Love this article? For more beauty, style, travel, and trending topics check out The Luxury Spot on Facebook. Like us and we'll love you back!