A good way to celebrate Friday is by drinking a ton of alcohol. This cocktail looks very dangerous and seductive, perfect for a #tgif celebration if you ask me… Image and recipe via Stir and Strain.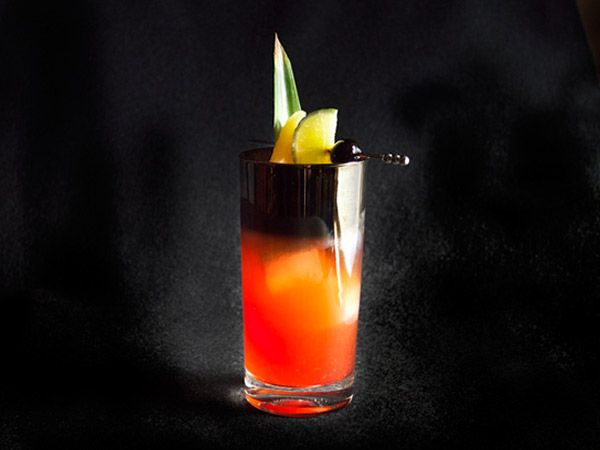 For the Pineapple and Lime Infused Rum:
One medium pineapple, peeled, cored and sliced in 1-inch thick wheels
1 cup aged rum, such as Mt. Gay Eclipse
1 oz simple syrup (1:1 ratio)
Peeled zest of 3 limes, plus 1/2 cup juice from about 8 limes tota
For the Cocktail:
2 oz dark rum, such as Gosling's Black Seal
2-1/2 oz Pineapple and Lime Infused Rum
1 oz Campari
4 oz chilled sparkling wine
For the Garnish:
Rum soaked pineapple chunk (reserved from infusion)
Pineapple leaf
Lime wedge
Luxardo cherry
For instructions, click here.