Cold Foam Tea Lemonades exist now!
Starting Friday, June 22, new Cold Foam Tea Lemonades will be available in Starbucks stores in the U.S. and Canada, for a limited time, and that's obviously exciting if you're one of the many, many people obsessed with trying every new Starbucks concoction.
Each of the Cold Foam Tea Lemonades are iced, layered, and smooth-cold refreshment you'd want on a hot, stick summer afternoon. The two varieties offered right now include Summer Sunrise and Summer Sunset (so Fiddler on the Roof, right?), and both include a tropical pineapple infusion, lemonade, and sweetened Teavana Passion Tango herbal tea.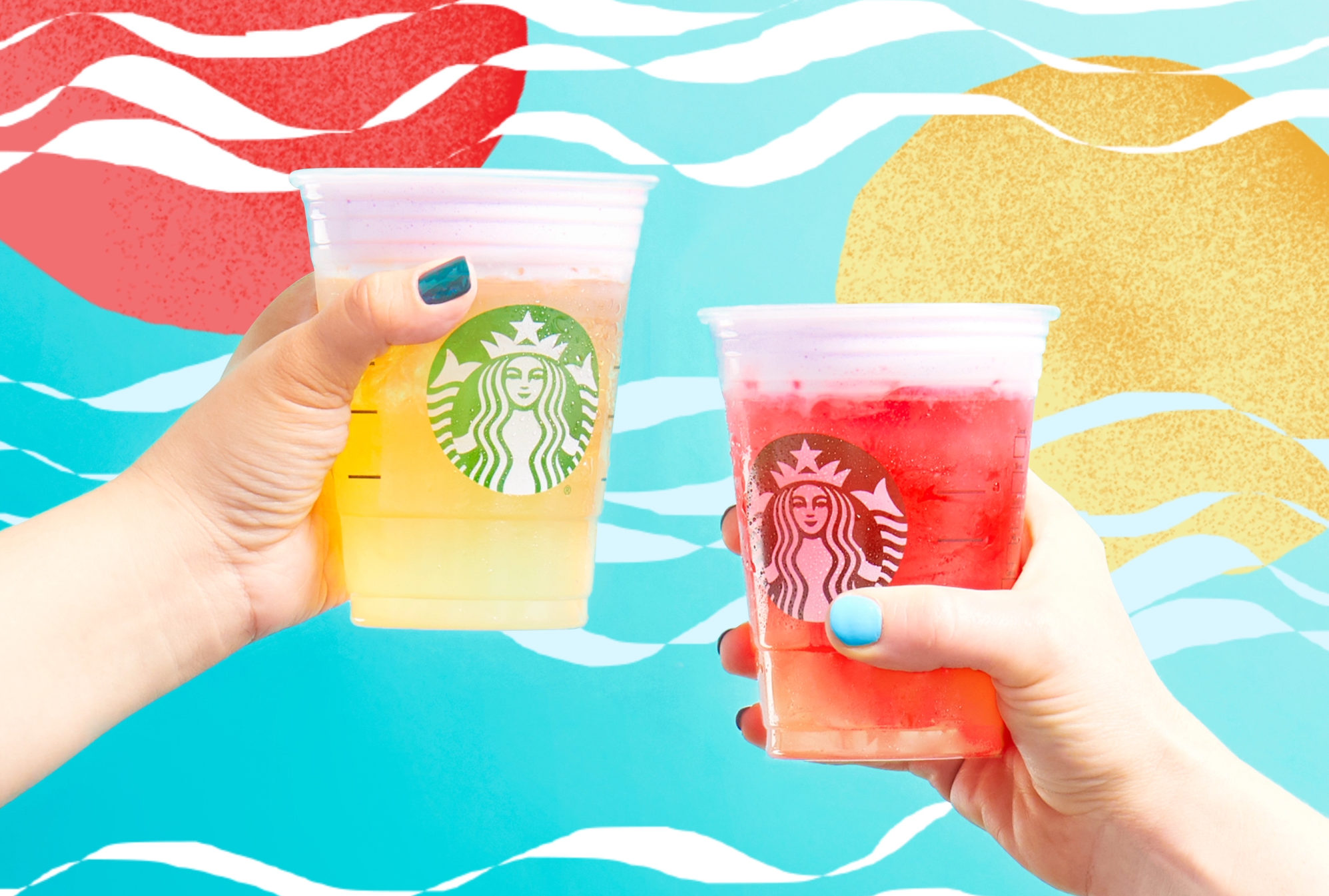 They're both mega, ultra, super Instagram-ready.
Summer Sunrise is a Cold Foam Tea Lemonade that evokes the bright morning sun with tropical pineapple infusion and lemonade that's sweetened with classic syrup, topped with a velvety cold foam infused with sweet Teavana Passion Tango herbal tea (contains milk).
Summer Sunset is a Cold Foam Tea Lemonade inspired by the season's dramatic sunsets, with a deep pink hue that comes from the addition of Passion Tango herbal tea to the pineapple flavor and lemonade. It's also topped with the velvety, sweet Teavana Passion Tango herbal tea cold foam (contains milk).
Wondering what cold foam is? According to the Starbucks website, "Frothed cold instead of hot, cold foam is the perfect finish to cold beverages. Cold foam is created by blending nonfat milk until smooth, creating layers of creamy texture, all without added cream."
Love this article? For more beauty, style, travel, and trending topics check out The Luxury Spot on Facebook. Like us and we'll love you back!