When I die, I want my ashes poured into a solid gold glitter unicorn statue in the middle of a mausoleum, surrounded by couches so people can go there and drink with me until the end of time. I do not want a realistic statue urn made of my head so my decapitated noggin can sit on my family mantle, to be nervously avoided by everyone who comes over. Is it just me?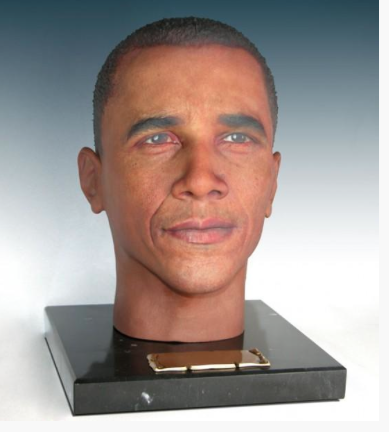 No, I don't know why they chose Barack Obama to model cremation urns. God save the queen.
Cremation Solutions (even though I didn't realize starting a fire was a problem that required a solution) uses 3D imaging techniques to create an urn shaped like the severed head of your dearly departed relative. Apparently all they need is one or two pics of your lost loved one in order to create the creepiest form of immortalization ever. They even offer two sizes of 11' and 6' inches, because making it life-size would just invite people to stare.
Short hair is added digitally, while wigs can be added for a more realistic, bed-bug attracting effect, and the price ranges from $600-$2,600.
These severed head urns aren't as bad-ass as a glittery unicorn statue, but if you are looking to make all your guests uncomfortable, this is a great way to go about it.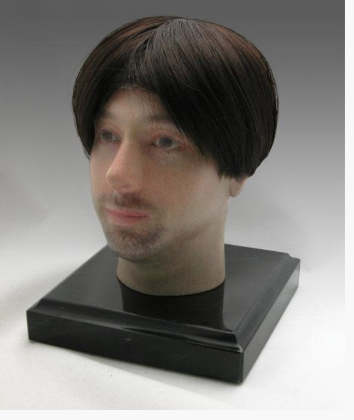 [
via
]