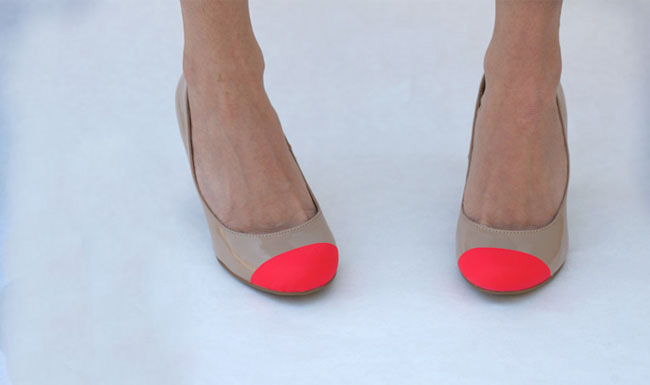 Everybody knows that neon fashion is one of the biggest trends emerging this spring! However, it can be intimidating to dive head first into neon – perhaps it'd be better to just dip your toe in first to test the waters. To help you get started, here is a quick and easy guide on how you can add an exciting neon toe to a tired old pair of nude pumps to update your footwear for the season!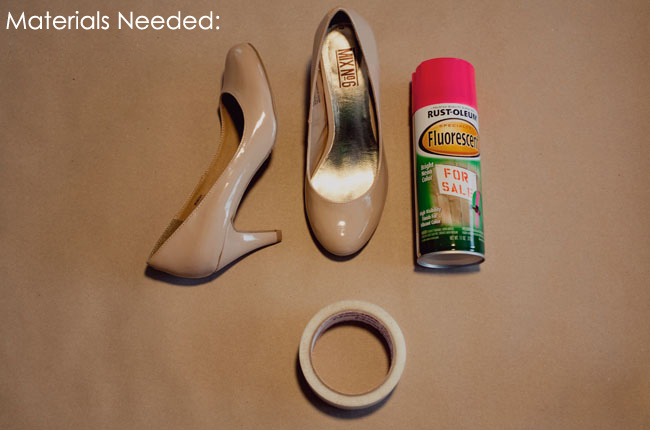 Materials:
• Nude or White Patent Pumps
• Fluorescent Neon Spray Paint or even better Floral Spray (color even less likely to chip!) – color up to you (I personally love hot pink!)
• Packing Tape or wide masking tape
• Old Towels (to protect your shoes when you spray)
Tape Shoes. The first thing you'll want to do is tape over your shoes. FYI, the area you don't tape is where the color will be. I would encourage you to tape the rubber sole if you want to get a nice, clean finish. You don't have to tape the inside of your shoes, since you'll cover it with the old towel.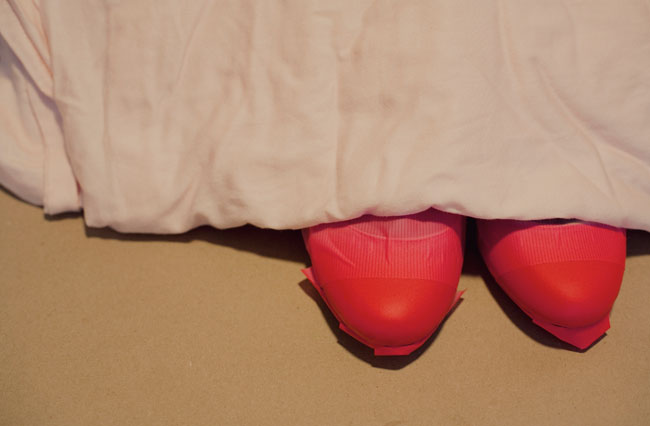 Spray: The next step is to cover the shoes. Take them outside and spray 2-3 coats on the toes of the shoes. I would also recommend sealing the color with some type of sealant, which will also help it last longer.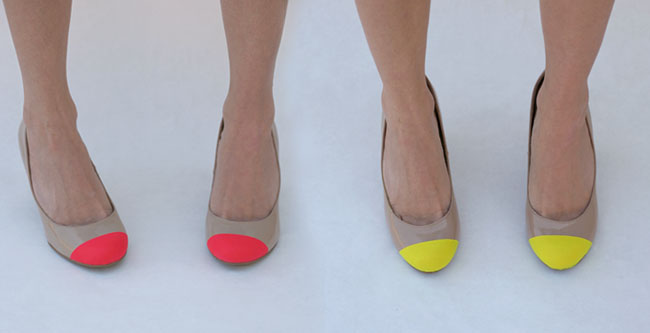 Voilla! Now tired old shoes look fresh with a new neon pop! of color. After the paint dries and you remove the tape, you are all done. 🙂 The hardest part is making sure you do a good job taping to ensure clean lines.
Photos courtesy of greenweddingshoes.com