Try these styling ideas for super cute bob hairstyles
Going for a big hair change is as fun as it is scary. Especially if you're going for a big haircut, you basically need to relearn how to style your new hair. Take cute bob hairstyles, if you're used to styling mermaid length locks, it can be a shock to style just a few inches of hair. You'll need to cut way back on hair product, and learn how to achieve your favorite looks in new ways.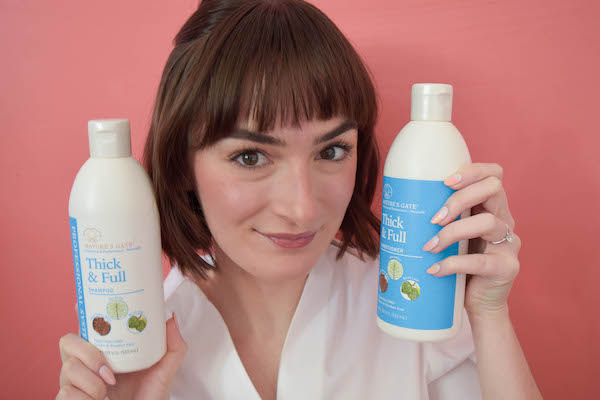 1. Wash In Volume
Depending on your hair type a bob can be a blessing or a curse in the volume department. For those who need a little boost, a volumizing shampoo and conditioner are always a good idea. We're fans of the Nature's Gate Professional Thick and Full Shampoo and Conditioner. They're SLS free and chock full of volume giving ingredients like horsetail and birch leaf. You can gently cleanse your newly lopped hair, and add even more volume by drying your hair using the diffuser attachment on your blow dryer.
2. Fake More Volume
If shampoo isn't enough to get you the volume you need to rock cute bob hairstyles, you can add it in with some extra texture. Dry shampoos are a great way to blast a little more oomph through the length of your hair. We're into the Oribe Dry Texturizing Spray for eeking out more volume through the middle and ends of hair. If you're just looking for volume at the roots, try a texturizing dry shampoo like Bumble & Bumble Pret A Powder. It has a little more grit than your average dry shampoo, so that volume can actually last all day.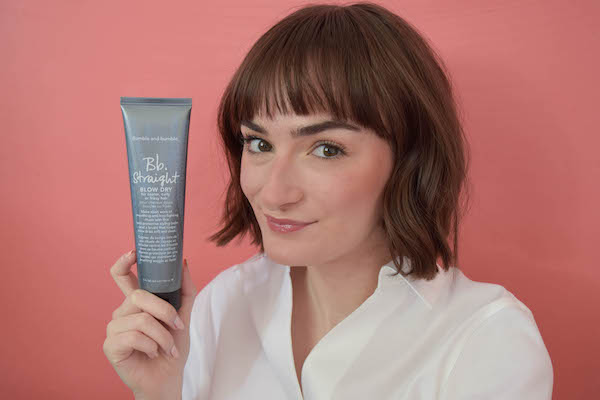 3. Set It Sleek
For those seeking silky smooth bob hairstyles, we suggest drying your hair with a medium size round brush, and using a hair serum. Together you'll get a silky curled under bob as they were originally intended in the '20s. One word of caution, using too much serum on short hair can lead to a limp looking hairstyle. Use a tiny amount (a little goes a long way) and if you need more you can always add more! For thicker or coarse hair we love Bumble & Bumble Straight Blow Dry Cream. It's a bit thicker and creamier than your average serum, so it works well if you have a hard time achieving a straight look. For thinner hair we suggest the Nexxus Encapsulate Serum for a lighter effect. Also, wouldn't this just be the cutest for a night out with these over the top glitter eyebrows?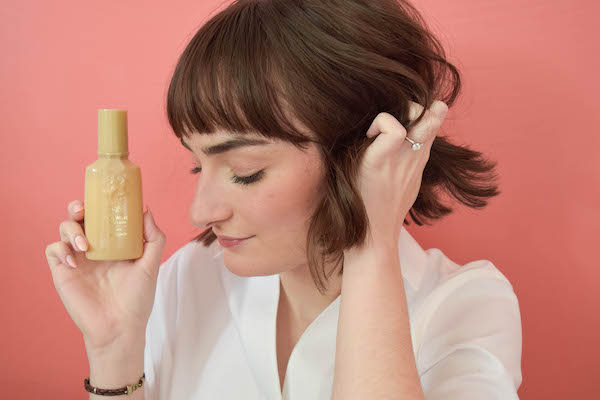 4. Try a Messy Matte Look
Wearing a bob that's a little too perfect can read as a little soccer mom-ish. If that's your aesthetic of choice, wear it! But, if you want a little more edge to your style dry wearing your bob matte and messy. If your hair is naturally very shiny this can be a bit hard to achieve. We suggest scrunching one pump of the Oribe Matte Waves Texture Lotion through your dry hair. It will tone down any shine and adding a wet product to dry hair helps to give that messy effect without looking like you've doused your hair in sea salt spray.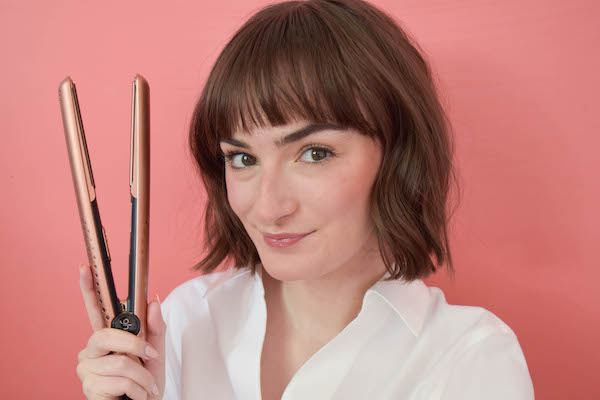 5. Add a Sleek Wavy Texture
For a pinterest blogger worthy bob, try working in some loose waves to your bob. We like to achieve this look by using hair straighteners. This way you get a nice smooth, shiny look and you won't burn your fingers on an unwieldy curling wand. You can peruse these tips to shrink nose pores while your wand heats up.
We're fans of the GHD Copper Luxe Flat Iron, it's basically the creme de la creme of flat irons. Using large two inch sections of hair, clamp and twist to add wave and body to your bob. Because the under layers of bobs tend to be so short, there isn't a lot of point to curling them. Just focus on the top section instead! Then you can shake through your waves with your fingers to make sure they don't look too perfect.
6. Style From There
Once you've set your hair in your favorite look (smooth, messy, curly, whatever) you can wear your hair in just about any style. Wearing it down is always cute, but clipping it back is also adorable. Try mini braids or half up top knots for a fun way to wear cute bob hairstyles.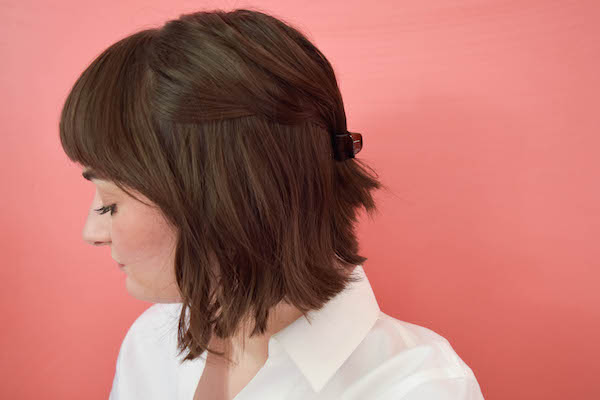 Love this article? For more beauty, style, travel, and trending topics check out The Luxury Spot on Facebook. Like us and we'll love you back!