While many of us think of candles as more fitting for cool winter nights than warm summer days, for those of us unable to spend our summers out in the sun, scented flames are a perfect way to transport us out of our wall-bound offices, even if only figuratively (or until out bosses come-a-barking anyway)…
As famed candle-maker Jimmy Belasco explains, "Many of us wish we could spend all summer outdoors, but the reality is that most of us are stuck inside an air conditioned office most of the time.  So when I select a fragrance for the summer, to burn in my home of office, I go for the fragrances that bring the outdoors indoors." So bring the outdoors in with these summer scent recommendations that range from grassy to fruity to florally, to bring the smell of your ideal outdoor day inside, no matter where you are.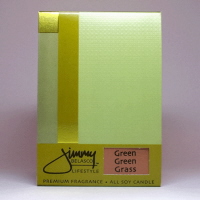 If work has you office bound (and grass deprived) this summer, this sweet summer scent will have you feeling like you just got back from doing summersaults in the park.
Jimmy Belasco 7 oz Soy Candle in Green Green Grass, $27.50, myspashop.com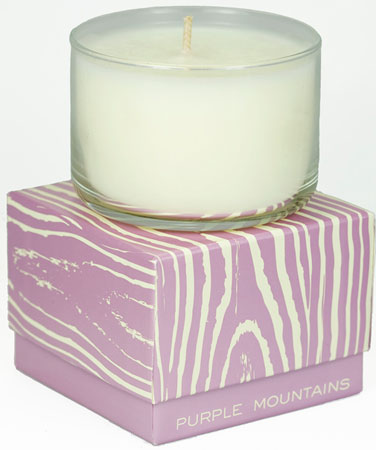 Wild rose, violet and lily of the valley mix with mossy rocks in this candle that will have you thinking your hiking majestic mountains.
Burn Voyage in Purple Mountains, $26, studiobeautymix.com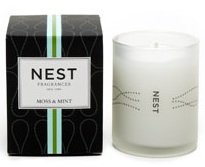 With garden mint, apple blossom, and muguet infused with oakmoss and vetiver, this small votive candle smells like the cleanest of outdoor showers.
Nest Fragrances in Moss & Mint, $14, neimanmarcus.com
Scented like a perfectly scented outdoor spa, this candle is only available in-store while supplies last, and is worth rushing out for! Plus 100% of proceeds support Aveda's Earth Month partner, Global Greengrants Fund, which provides grants for community-based water projects around the world.
Aveda's Light the Way Lavender Candle, $10, Aveda.com for store locations.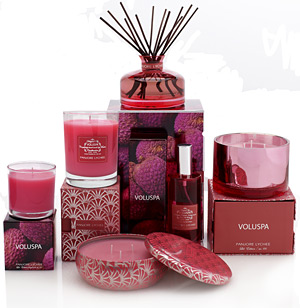 This limited edition candle is ripe with lychee and sweet pear juice, warm vanilla, and tart cassis for a fruity mix of sweet and tart.
Voluspa Panjore Lychee, $29, candledelirium.com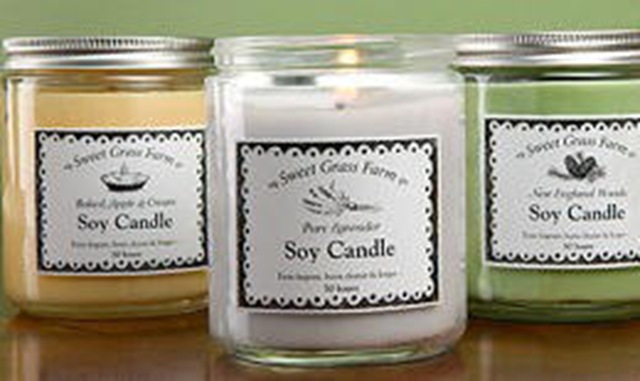 With cantaloupe and watermelon, this refreshing scent will make your desk instantly sweeter – making you feel like you're at the freshest of farmer's markets.
Sweet Grass Farm Soy Wax Candle in Ripe Melon, $9.95, sweetgrassonline.com
While the priciest of my recommendations, it's worth it! With notes of black current, Clementine flower, nectarine, acacia honey, coconut, vetiver and sandlewood, among others, this sunny summer scented candle will transport you somewhere sweet.
Jo Malone Nectarine Blossom & Honey, $65, JoMalone.com
Disclosure: All products were provided for review. No monetary compensation was received for this review. All opinions belong to the author.