Yes to Carrots, Yes to Cucumbers and Yes to Tomatoes are three lines that have basically kept me alive in the past couple of days.
Yes to Carrots, specialized for Normal to Dry Skin, offers some of the most amazing and moisturizing products on the market- while smelling delish, keeping ingredients natural with no fuss, being friendly to the environment and dedicating a portion of their proceeds to the Yes To Carrots Seed Fund, which assists communities in need to develop self-sustaining, organic food sources.  Not too shabby, eh?
Wait- it gets better!  The Yes to Carrots family branches out into more delicious fruity/veggie goodness with their Yes to Cucumbers & Yes to Tomatoes line. So, myself, decided to branch out, and I have been pleasantly pampered by these fine dead sea mineral infused product specimens.
Yes to Tomatoes is specialized for normal to oily skin, which is what I usually suffer from- especially right around now when the sun is melting me slowly day by day, and their hair line is to die for. It's recently what I've been using to keep my tresses tame, with ingredients like tomato & watermelon, which are both packed with pollution-booty-kicking antioxidants, as well as Roobis for Vitamins A/C & Carotene, Ginko Biloba for even more antioxidants, and of course, their Dead Sea Minerals for dexification and ridding my weave of any buildup from product. Literally, the first time I used it, my hair was shinier, more manageable and felt super clean. And I haven't noticed the volume go down one bit. And don't worry, my hair does NOT smell like ketchup. It's got a fresh, clean scent that isn't overwhelming in the slightist.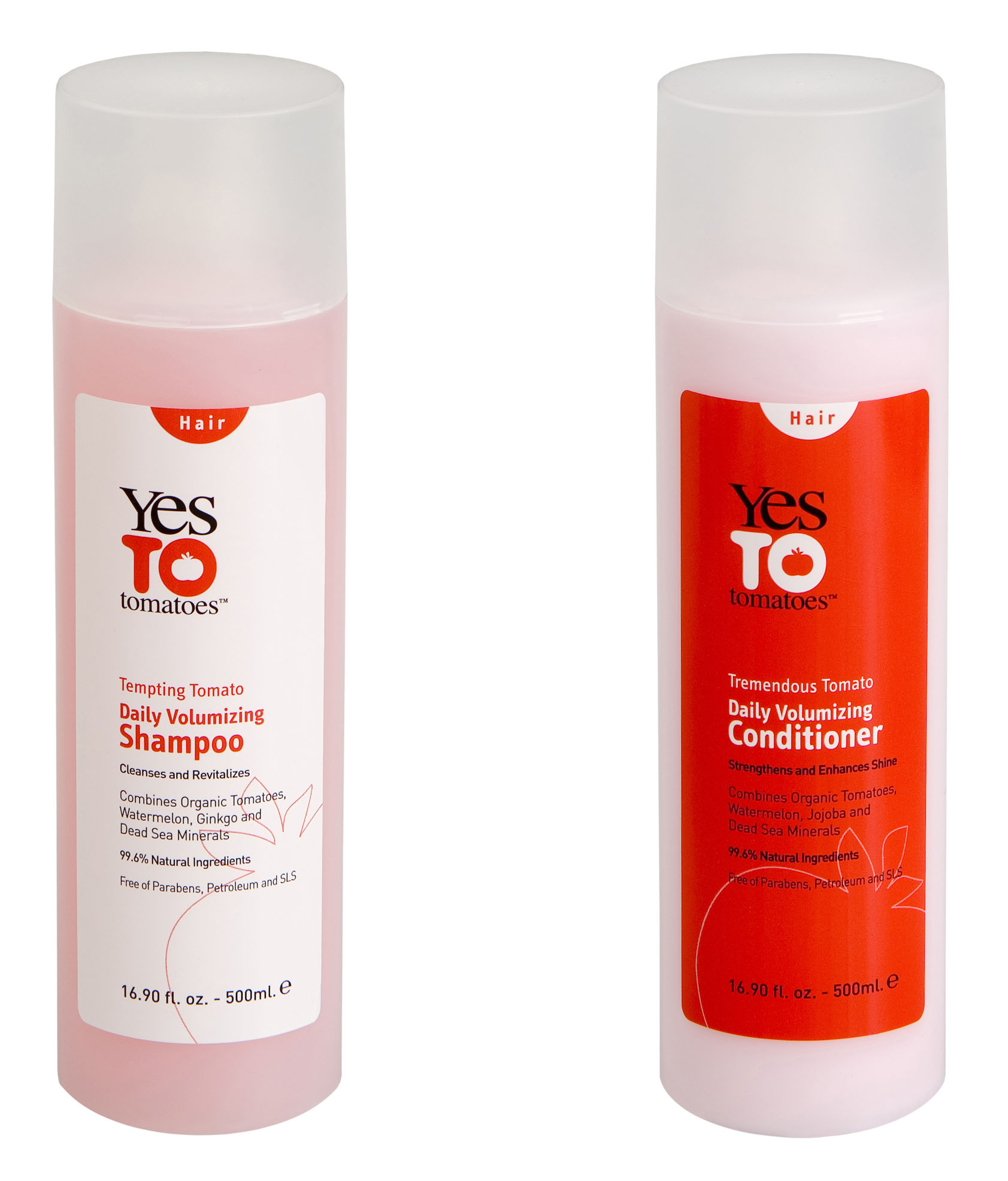 Tempting Tomato Daily Volumizing Shampoo ($8.99)Â  & Tremendous Tomato Daily Volumzing Conditioner ($8.99)
Although the Tomato line has tons of  facial & body goodness, for my skin, I'm all about the Yes to Cucumbers, especially after my less than fun run-in with the sun last weekend. Nothing good ever comes out of a sunburn, so I've been alternating between the Completely Cooling Body Butter and the Cool Calming Cucumber and Aloe Body Gel. Both feel equally as soothing on my burn, as well as equally as moisturizing on my dry scorched skin, that usually immediatley sucks in whatever lotion I apply.  For the especially bad areas that are at risk of a peel , I'll apply both! A nice cool scent of cucumber keeps me feeling less scorched, and the calming cucmber, aloe vera, green tea and dead sea minerals are working wonders on my burnt legs & back.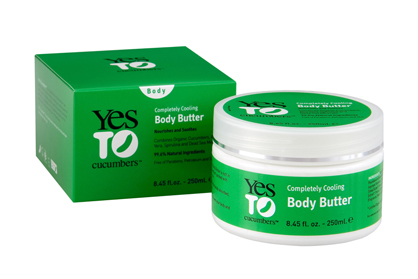 Completely Cooling Body Butter $14.99

Cool Calming Cucumber and Aloe Body Gel $9.99

This petroleum & paraben free, 99.6% Natural family of products is a balanced diet for my whole bod.
Visit your local Walgreens, Walgreens.com and YestoCarrots.com to try it out for youself!