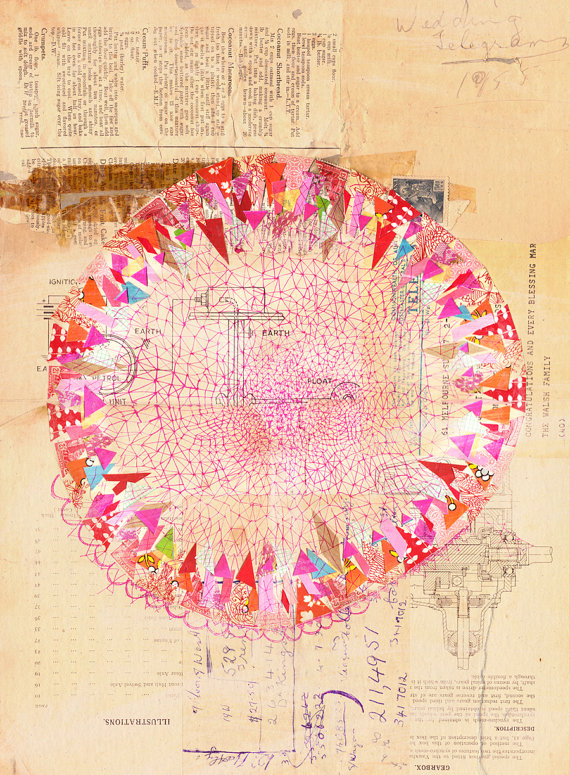 An inexpensive one of a kind hand painted print for you home, what could be bad about that? Australian artist Paula Mills creates beautiful and affordable (yes $13 affordable) eclectic mix of art prints, dolls and paper goods from the world of illustrations.
She explains, "I think that of all the mediums I work in, collage has to be my favourite. I can loose myself for hours playing around with old bits of paper, ink, tape, glue and thoroughly enjoy putting a simple composition together. Here is a carefully put together blue collage, featuring vintage paper, ink and water colour paints. This is part of a set of collages – I had a wonderful time creating them!"
Each art print is a high quality Epson ink jet print, using archival inks, on Epson A4 (8×10 inches) matte heavyweight, bright white paper, which will be signed and dated.
Shop her prints online here.