Are you a beautiful bronzed goddess? Can you not stop checking yourself because you just love yourself a whole ton?  Can you barely stand the moments that tick away between your opportunities to do your 'mirror face' in every shop window, mirror and microwave you pass by?
Problem solved, you beautiful creature. The Mirror Film for the iPhone, enables you to  work, play, tweet, check in AND check out what your mama gave ya all without missing a beat.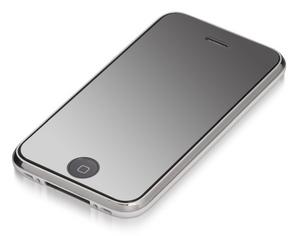 I mean, you probably have spinach in your teeth.
Find it at PowerSupportUsa.com $19.99