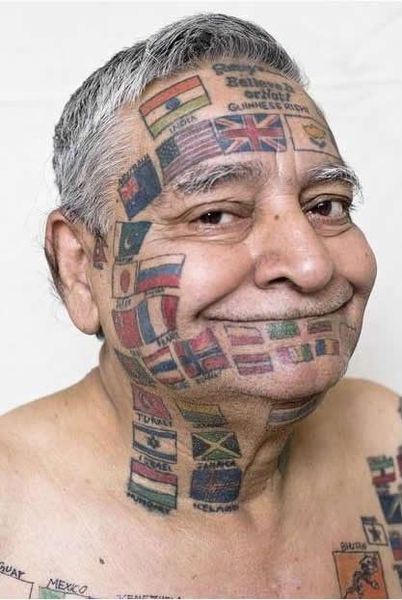 Tattoos are generally taboo amongst the upper crust, but a 67 year old man from India is changing all that… He's making tats a "worldly experience."  He has tattooed his whole body with approximately 22o flag, a world map, and even a Ripley's Believe It Or Not logo in the middle of his forehead.
He's also completely obsessed with being immortalized in the Guinness Book of World Records– so much so that he's changed his first name to Guinness.
So far he's got Canada, Union Jack, India, USA, Cyprus, and the Indian Congress Party on his face, and plans to complete the monumental task within 2 years. WTF.