Who doesn't love staycations in the UK? Staycations UK are becoming more popular year on year. They make sense for so many different reasons. For one thing, UK Staycations offer guests so many places to visit with great hotels, amazing scenery and different mini cultures all dotted across England, Scotland, Wales and Northern Ireland. 
The best UK staycations mean you don't need to jump on a plane to put your feet up and relax or enjoy an outdoor adventure. Millions of visitors from Europe and America visit here every year so it's time for the Brits to discover what all the fuss is about with the best staycations in the UK.
With 100's of miles of untouched beaches, huge hectors of greenery and countryside, towns and villages filled with history as well as the bright city lights which are great for socialising, exploring heritage and culture. You might be looking for staycations in the Lake District or city staycations in Edinburgh. The UK has every base covered.
Guests at hotels can also save more money on UK staycations deals. This is where you can enjoy dinner and breakfast offers as well as your room at a great price. There are usually options for upgrades using this option too!
So, with all this covered let's find out the best staycations in the UK for 2020.
Staycations in the Lake District
The Lake District region is a wonderous place under World Heritage status. With enchanting waterfalls, sparkling lakes all around, little Lakeland towns nestled into the hillside and Instagram moments via its mountain landscape, you can't beat Lake District staycations.  The Lake District is the place to come to enjoy a few days away with family or friends. Spend weekends in the Lake District at a self-catering cottage or one of the Lake District boutique hotels. Cumbria is an area that's one of the largest counties in England but the least populated. This means you can have peace of mind in knowing that visitors can enjoy the towns, villages, lakes and other scenic adventures in peace with lots of space to explore. Reaching the Lake District is relatively easy and quick. Door to door its around 4.5 from London and 2.5 hours from Glasgow. 
Whether you visit here for a few days or longer, staycations in the Lake District this year should seriously be considered. With its lakes, mountains, quaint villages and fantastic eating and drinking opportunities, no wonder it's one of the most popular spots in the UK.
Staycations in Edinburgh
Edinburgh is a gem of Scotland and the UK.  It' not only Scotland's capital but the tourist hub of the nation. Although it has many other great places to visit, Edinburgh has a certain indulging charm about that makes it stand out. Staycations in Edinburgh can offer visitors and guests a wealth of fantastic experiences. From the Old Town along the Royal Mile to Edinburgh Castle that stands across the skyline above an extinct volcano, Edinburgh has its fair share of history and culture.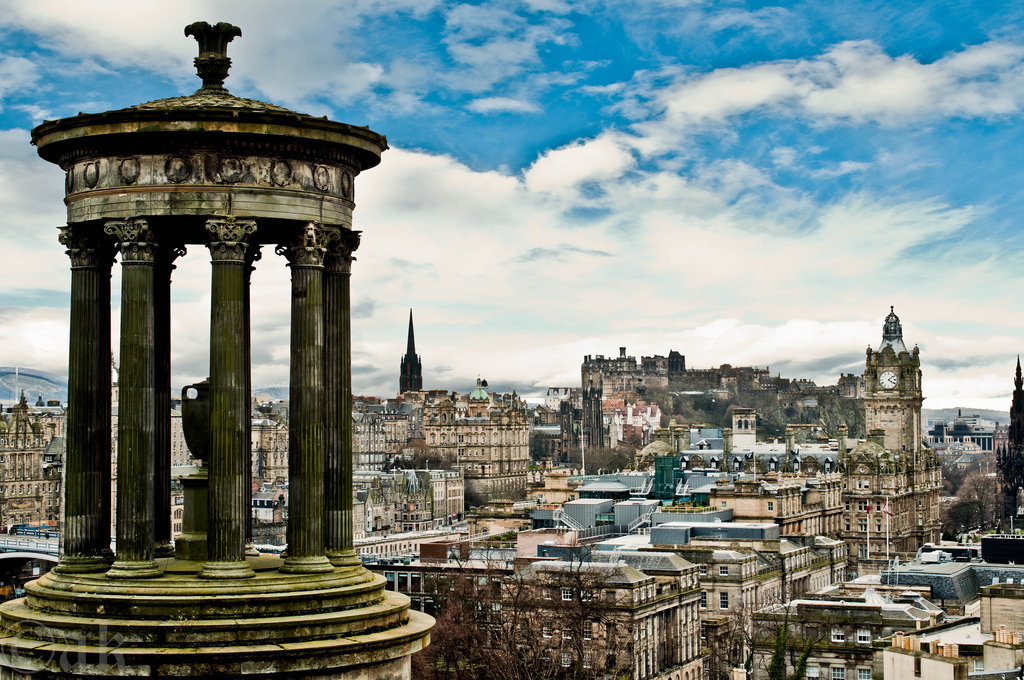 The New Town's neoclassical style is endearing are as its cool bars and award winning restaurants. Whether you choose hotels in Edinburgh city centre or a more relaxed vibe on outskirts at a cottage, Edinburgh staycations are memorable for all the right reasons. Edinburgh has a rich history of the arts, science, literature and culture so it's no surprise when visitors experience the city, they never want to leave.  Staycations are great here for its wealth of fantastic hotels, cafes, outdoor adventures and ultimate Scottish charm. 
Staycations in the Cotswolds
Staycations in the Cotswolds are popular due it being another region in the UK that's utterly beautiful. Rural England is what a staycation would be on a postcard. The Cotswolds are waiting to be explored with its wealth of scenic villages, rolling hills and market towns.  Visiting the Cotswolds also means there are attractions nearby too.  A plethora of great amenities waiting to be discovered. No matter the type of staycation you might want. Whether by walking, bike or car, the Cotswolds is perfect for so any number of reasons.  This is another place to come to get that much needed Instagram moment whether on the hills or in the quaint towns. Whether it's a boutique hotel, a 5 star accommodation or a simple cottage, the Cotswolds offers staycation guests so much. Added to this, with amazing pubs, restaurants and bar. Tourists are spoilt for choice. 
Staycations in Bournemouth
When you think of weekends in Bournemouth, you think of the sun-drenched beaches, golden sands and clear water. That's why thousands of people visit this scenic area of England every year. There is lots to discover beyond the surface as well.  The town has an array of great B and B accommodations, funky boutique hotels and holiday homes to suit all budgets. There are loads of things to do here as well. Enjoy surfing towards Boscombe pier which has some great waves or to the swankier Sandbanks for drinks and food by the harbour.
Bournemouth is a place reinvented and rejuvenated with award winning bars, restaurants and other outdoor experiences. Staycations in Bournemouth just got more interesting!
Staycations in Loch Lomond
Staycations in Loch Lomond you say? Loch Lomond is Britain's largest lake and is part of the Loch Lomond National Park – only a 40 minutes drive from Glasgow. This is a place to enjoy a couple days away in nature and rewind. Popular for anglers with plentiful opportunities for salmon and trout fishing. It's also the place to come to enjoy hikes too. Moreover, it's great for sports enthusiasts as well as visitors who want to take in the glorious Scottish scenery. There is so much to do in Loch Lomond and the Trossachs National Park such as getting to the top of Ben Lomond and the spectacular views in which it offers. There are great places to stay from the lake side Lodge on Loch Lomond hotel to B & B's and cabins. Staycations in Loch Lomond are something different and offer the active traveller a wealth of amenities while not being far from the bright lights of Glasgow.
These are just some of the great staycations in the UK that you can enjoy. Experience something different this year and take a UK staycation.

Love this article? For more beauty, style, travel, and trending topics check out The Luxury Spot on Facebook. Like us and we'll love you back!