Earth-to-humans alert: celebs have some pretty wacky pets. We rounded up a few of the best, and definitely weird celebrity pets you obviously need to know about to get you through the night. Don't worry– Fanny Sieh's didn't make the list.
#10 Arnold's Tiny Pony
Arnold Schwarzenegger lives with a miniature horse. Wipe that smirk off your face; if you know anything about the lively former California governor and bodybuilder (among other hobbies), this facet of information should not come as a surprise.
Whiskey, the resident mini horse of the Schwarzenegger household, has been seen across the internet meeting at the dinner table with Arnold and his pet donkey Lulu since 2014. Exactly why Arnold keeps these mammals as indoor pets, nobody really knows for sure, but if anyone can pull it off, it is the timeless "Terminator" star. 
If you're into this, you'll probably love these wild stallions in nature.
#9 Leo's Tortoise
Another major star of the silver screen, Leonardo DiCaprio, also has a love for exotic pets. In this case, the prominent Hollywood actor and producer has opted for a slower creature, perhaps the slowest of all: a tortoise.
This weird celebrity pet was purchased at a Reptile Breeders Conference and Tradeshow in California, and it seems that the spurred tortoise is in it for the long run. This breed tends to live over 80 years, and up to 200 years! We wish both Leo and his new pal fruitful years to come.
#8 Kristen Stewart's Wolves
Although she claims her interest in them does not stem from her part in the massively popular Twilight Saga films, Kristen Stewart actually has four wolves as pets, adding to the collection of weird celebrity pets. The wolf/dog hybrids are reportedly European imports, and very sweet. Because they're not full wolf, they're technically legal for her to own as pets.
#7 Paris's Pet Kinkajou
Before you Google search what the heck a kinkajou is, lets give you some background knowledge. A kinkajou (KING-kə-joo), also known as a honey bear, is a tropical rainforest mammal related to the common raccoon. 
Paris Hilton had donned her former pet kinkajou, Baby Luv, around the red carpet and fashion shows before giving it away due to biting concerns.
#6 Reese's Mini Donkeys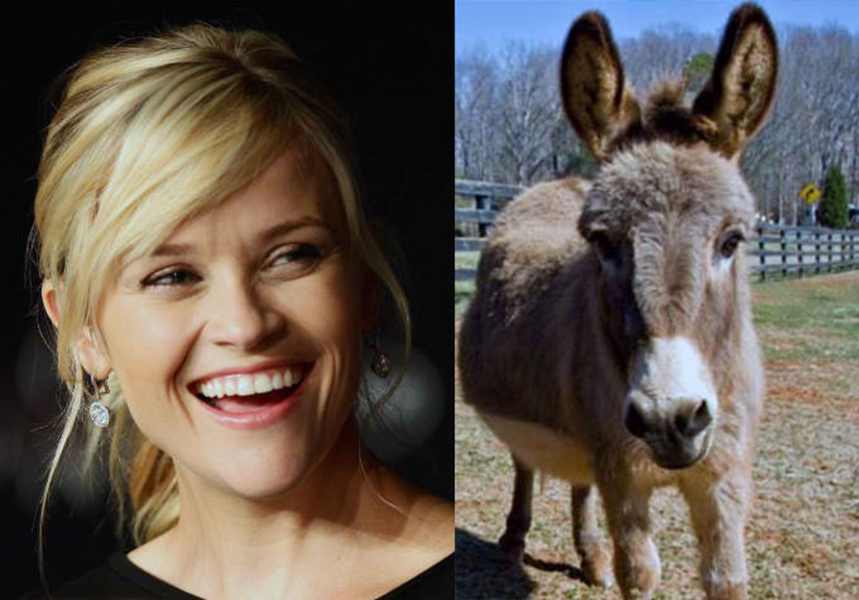 Reese Witherspoon, decorated actress, and producer, has an additional asset of which the majority would not expect: miniature donkeys. Honkey and Tonkey are popular throughout the family, with the "Legally Blonde" star sharing that her children clean the donkey stalls.
#5 Vanilla's Wallaroo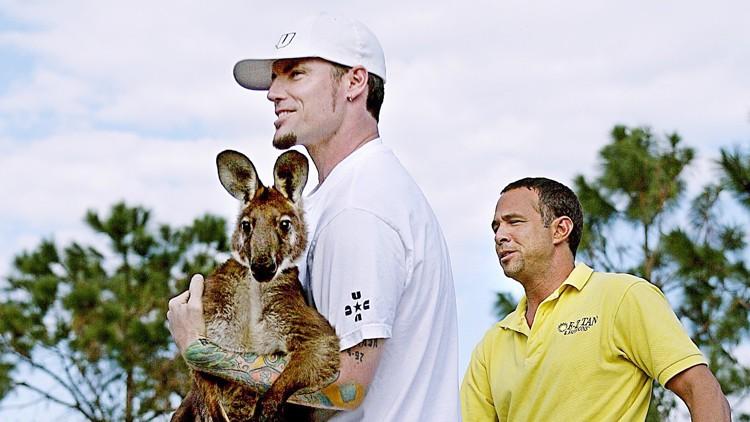 Wallaroos are not made-up creatures out of a fantasy book, but crosses between kangaroos and wallabies with a name that is very fun to say. Vanilla Ice's wallaroo, Bucky Buckaroo, escaped a few years back and made headlines when he was returned to the American rapper. These creatures make Vanilla the epitome of weird celebrity pet owners.
#4 Mike Tyson's Pigeons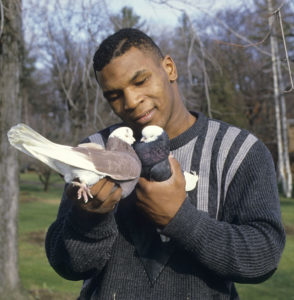 The self-proclaimed "baddest man on the planet" and flashy boxer has been found to be a lover of pigeons and has spoken about his experiences with the stout-bodied birds. In fact, he loves these flying animals so much that he owns a whopping 74 of them! What's more, he recognizes each and every one of them.
#3 Steven's Raccoon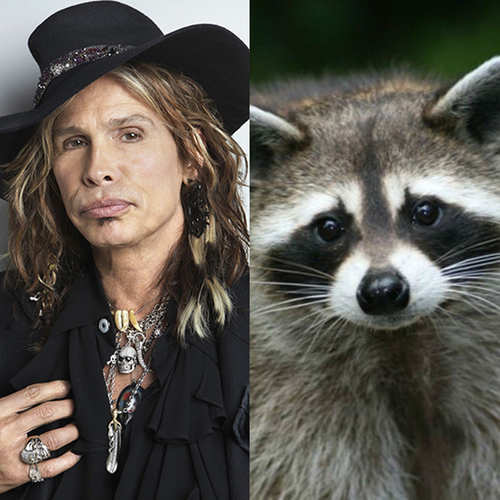 Aerosmith frontman Steven Tyler seemingly has the most laid-back raccoon ever. As is perhaps synonymous with Tyler's unique persona, this is not his first raccoon, and will likely not be his last. As was told on the David Letterman Show, the American songwriter enjoys going fishing and relaxing with his raccoon.
#2 Nicole's Alpacas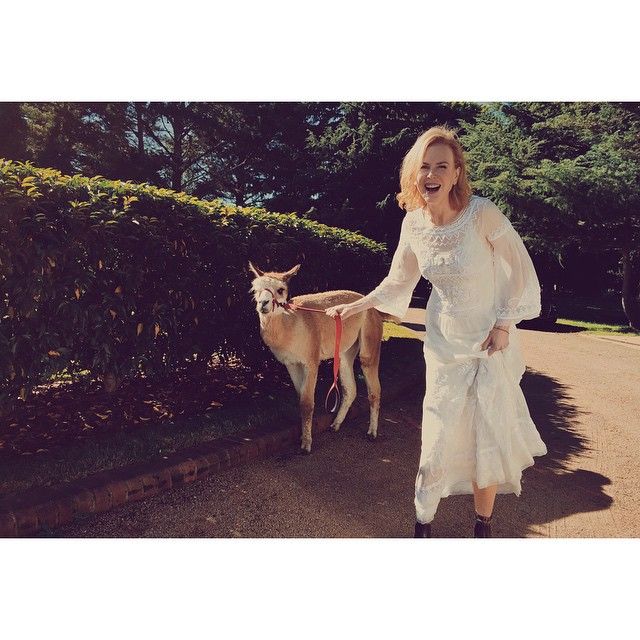 Australian actress Nicole Kidman owns two alpacas on her rustic ranch in the land down under. The four-time Golden Globe award-winner has been described as a philanthropist; there is no doubt her alpacas will be living the good life.
#1 Chris Brown's Capuchin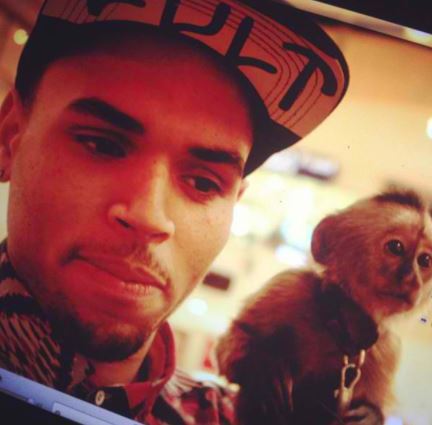 Widely famous rapper Chris Brown at one point owned a capuchin monkey before it was confiscated due to illegal possession. For their short time together, we are sure the capuchin was a joy to have around or at least an interesting experience. We aren't sure about Brown, however.
Love this article? For more beauty, style, travel, and trending topics check out The Luxury Spot on Facebook. Like us and we'll love you back!