Expires 1/16/2009
Torricelumn? What's that!?
it is Elizabeth Grant's EXCLUSIVE moisturizing compound– and believe me… it's as moisturizing as it gets!
And in its purest form... you will feel like you're a kid again!
Literally…you're gonna look like a rosy-cheeked kid again- no wrinkles…seriously.  We even hear Halle Berry keeps her youthful glow with this stuff!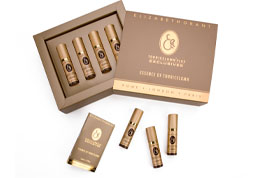 I will let Elizabeth Grant and her website's description lead you to the proverbial fountain of youth:
"Delivering Torricelumnâ"¢ in its purest, most concentrated form, Elizabeth Grant's Essence of Torricelumnâ"¢ is an intensive skin care treatment with exceptional anti-aging qualities. Targeting the five main signs of aging skin – lines and wrinkles, dryness, uneven skin tone, dullness and saggy skin – Essence of Torricelumnâ"¢ is ideal for both those who want to reverse and those who want to prevent skin aging.
Concentrated amounts of Torricelumnâ"¢, Elizabeth Grant's superior moisturizing compound, Collagen, Vitamins A, C and E and other anti-aging actives rebalance and renew the skin at the cellular level, resulting in skin that looks firmer, smoother, less lined and wrinkled and more luminous. Elizabeth Grant's Essence of Torricelumnâ"¢ is truly a remarkable product with unbelievable rejuvenating effects."
And at a $250 value– you are going to flip….when YOU now have a chance to win a Free Elizabeth Grant Essence of Torricelumn Kit!