Exploring tourist destinations is fun, but every time I visit a new place, I like to detour from the beaten path and discover some of the city's secrets and local legends. The Garden of Oz in Hollywood is a hidden community garden created to pay homage to The Wizard of Oz story.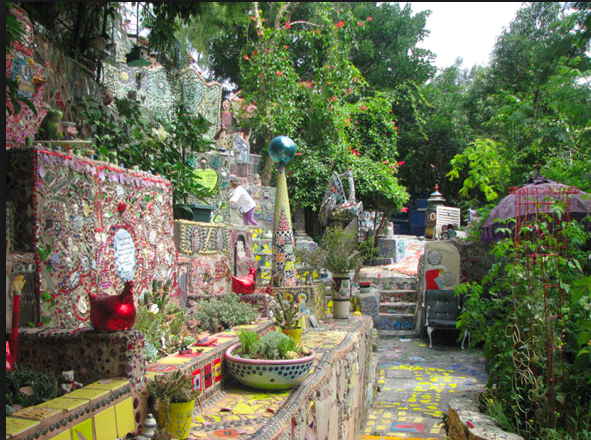 Located somewhere in the hills of the old Hollywoodland development, the garden was created in the 1990's by the property owner. According to local legend she asked her artist friends to help create a garden filled with mosaic structures all devoted to the land of Oz. The park isn't open to the public and is protected by a gate, but allegedly she gave keys to the garden to all the neighborhood kids so they would have somewhere magical to go.
The Garden of Oz has gained a small measure of fame online, and the Dalai Lama even sent some of his monks (on the backs of flying monkeys, I assume) to bless it.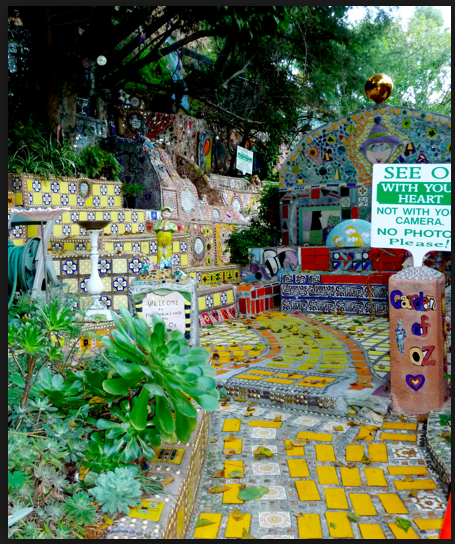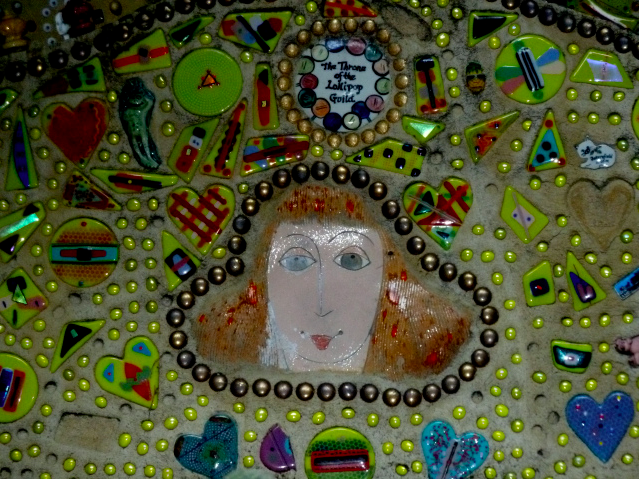 [
via
]