I've had buttered popcorn jelly beans and even buttered popcorn vodka (don't do it), but buttered popcorn chocolate chip cookies somehow seem to make the most sense. Salty and sweet, plus butter? I'm in. Recipe and image via Joy the Baker.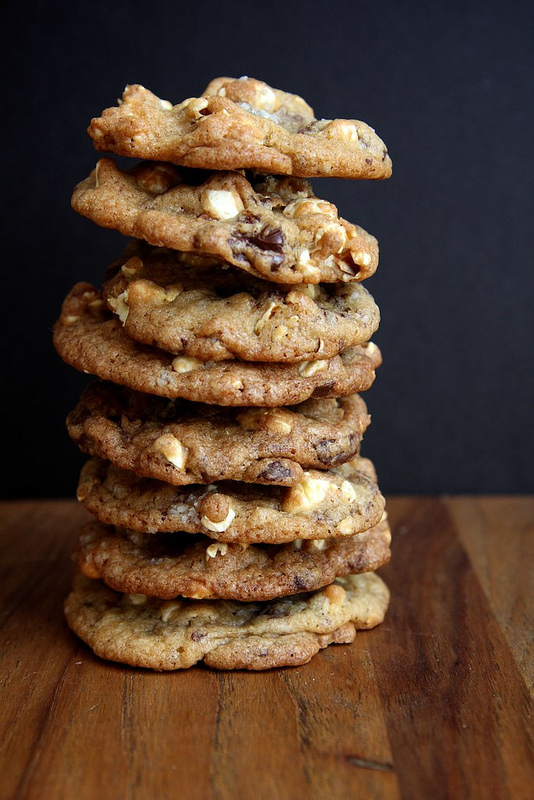 Ingredients:
2 tablespoon vegetable oil
1/4 cup yellow corn kernels
1/4 teaspoon salt
1 tablespoon unsalted butter, melted
1/2 cup unsalted butter, softened to room temperature
1/2 cup light brown sugar, packed
1/3 cup granulated sugar
1 large egg
1 teaspoon pure vanilla extract
1 1/4 cup all-purpose flour
1/2 teaspoon baking soda
1/4 teaspoon salt
1/2 cup coarsely chopped dark chocolate
coarse sea salt for sprinkling
For preparation directions, click here.