Nipple Bra Alert: In the event that your weekday afternoon is feeling a little drab, I'd like to present you with a little something (okay, a couple little somethings) to, um, "perk" you up.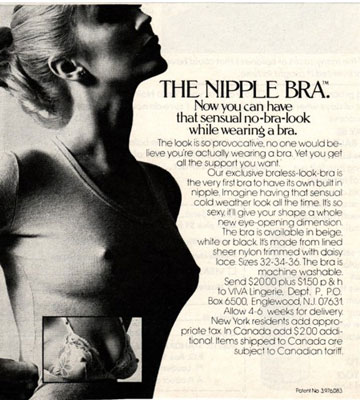 I mean, this is what every self-respecting flat-nippled lady and tranny alike needs. Right? Forget modesty, forget the thousands of dollars I think I've personally spent on lightly-lined cotton bras to PREVENT the occurrence of nipplage, we should all just dive head first into these $2,000 Canadian nipple bras.
At least Canada gave us Joe Fresh and Elizabeth Grant.