The rainbow bagel:  because the perfect bagel looks like a rainbow and tastes like cereal.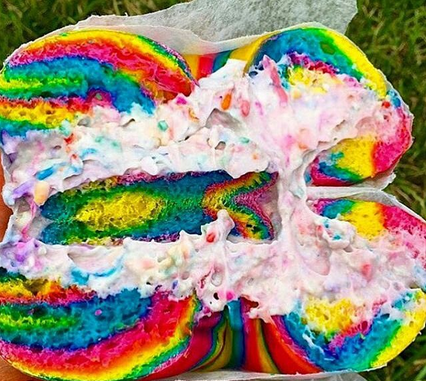 I know that bagel culture is sort of a New York thing, and that not everyone around the world can walk out of their office for a mid-morning snack and buy a bagel from a foreign guy selling delicious carbs, but its only a matter of time before the grace and splendor of bagels touches even the most central reaches of our country. If there is one bagel that will get us there, it is the rainbow bagel.
The Rainbow Bagel, available at The Bagel Store on Bedford, in Williamsburg is blowing up on The Internet. If you need any more proof of that, just know that they are less than 5 degrees of separation away from appearing on Keeping Up with the Kardashians. The process of making a rainbow bagel is so precise though, that The Bagel Store can only make about 100 of them every 5 hours, a span of time in which they can normally crank out 5,000 ordinary bagels.
Basically, The Rainbow Bagel, which tastes like the childhood cereal of your dreams and is chock full of funfetti-style cream cheese, is the average bagel's sexy, older, celebrity step sister.
READ MORE: 10 Foods That Could Be Ruining Your Mood
Also, scientists and culinary experts tend to agree that this is the official food source of Jewish unicorns.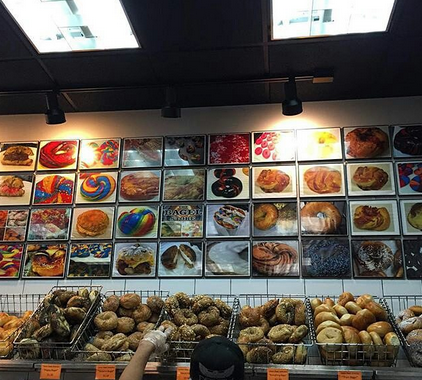 [
via
]