Science has invented an eco friendly swimsuit that cleans polluted water as you swim.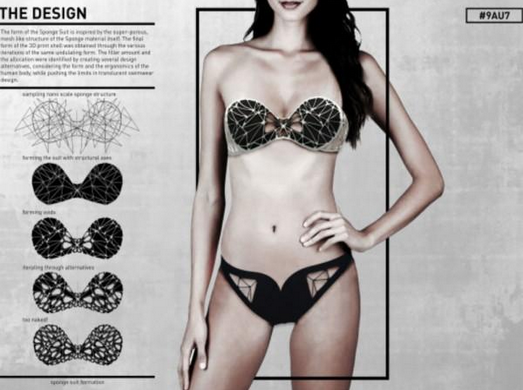 I know its autumn, but its never too early to start thinking about cruise season, Miami, and spring– especially if it curbs our desires to eat copious amounts of food over the cold months. Regardless of the time of year, we all want to look sexy on the beach, especially those of us who like to indulge in a two-piece once in a while.
It's also no secret that the world's oceans are totally polluted and gross (remember that viral video of the straw stuck in a sea turtle's nostril? Not cool.), and I know we all want to do our part to save the whales and whatnot. Enter the 3D-printed Sponge Suite bikini, a two-piece bathing suit made of flexible, carbon-based filler materials that absorb pollutants from the water.
The original design by Mihri Ozkan was meant as a fun way to get people involved in cleaning up the oceans, so he partnered with design firm Eray Carbajo to create this economically sustainable and environmentally friendly suit.
Since wearable technology is totally a thing nowadays, the suit is an innovative way to fuse fashion and function. The sponge-filler can absorb pollutants up to 25 times its own weight, and only releases them when it is heated to over 1000 degrees Celsius. The sponge material then liquefies, and can be recycled to make another suit.
READ MORE: An Open Letter on Maxi Pads
I know it doesn't exactly sound inviting to swim in polluted waters in an effort to help clean the Earth, but we are probably already swimming in all kinds of crap we don't know about, anyway. The Sponge Suit is only a prototype thus far, but it did win the 2015 Reshape Wearable Technology Competition, so there is no telling where this technology will take us. #TheFuture
Editor's note: ideal for the arm that fishes the iPhone out of the inevitable party toilet.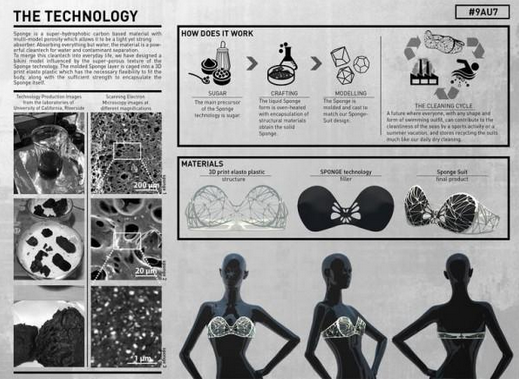 [
via
]