As all my loyal readers already know, I'm a huge fan of this site for cutesy clothes and shoes, and their Spring Sale is the best time to stock up on just about everything for warm weather.
It's no secret that I'm SB-obsessed, and eagerly excited to spend my night shopping on ShopBop.com and the men's version, EastDane.com. I mean, their stuff is the cutest and if you take advantage of the current Spring Sale (ending Saturday), you'll be able to save as much as 25% off. That's kind of ridiculously great because it applies to sale merch, too. Some items are already like 70% off, so when you layer another 15, 20, or 25% off– the savings are borderline crazytown. Full details on the sale are here.
There are a few labels/brands that the discount doesn't apply on, but for the most part, you're in the clear. I've used past discount codes on Rag & Bone jeans, Converse kicks, a Halston dress, and a ton of other goodies that have no logical biz being on the sale rack. I mean, technically they're not, this is just basically a gift from the universe– and who am I to argue?
Anyway, here are a few items I'm currently obsessing over (and already bought) that you should enjoy the discount on:
These Superga slipons, which are already 30% off and will be even cheaper when you apply the Spring Sale code.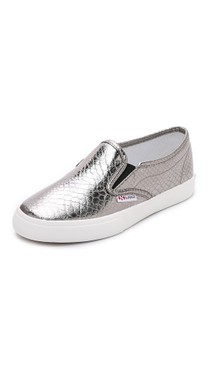 This raglan sweatshirt dress that'll be super weekend cutesy casual with the Superga slipons from above.