Your official guide to a chic NYC bachelorette party.
As an adult female between the age of 20 and 40 you're automatically subjected to more weddings than you actually care to attend, which statistically might just end in divorce anyway. So what about it makes it all worthwhile for the friends and female relatives of the bride? Certainly not the bridesmaids attire- you'll have you live on the energy of the bachelorette party alone till it's over. So here's how to make the most of a bachelorette party in NYC.
Step 1: Book a suite at the Carlton Hotel. The suites offer everything from the totally party-inspired with an in-room bar and kitchen to the over-the-top glam of the Broadway Diva Suite. You'll be able to squeeze a few of your closest girls and gay guys into a super chic hotel in the middle of the ever-evolving Gramercy/Flower District area. You'll be within steps of shopping, salons, endless good food options (the hotel's restaurant, Millesime, is basically the best French seafood and brunch cocktails you could dream of). If you're venturing out, you're a 10 minute walk from Chelsea, 15 minutes from the East or West Village, and a short cab from Hell's Kitchen (should you be inclined to end up partying with your best gay guys over rainbow foam and laser beams).
Step 2: Did you know the hotel offers free nail and hair touchups in the Caravan Stylist Studio (conveniently located just a few floors below your room). Super talented makeup artists like Valerie offer custom nail art using Zoya products, dry styling for the perfect selfie-worthy pics, wardrobe help and inspiration, and flawless makeup (seriously, if you like a smoked-out eye, this place will change you). Did I mention that this studio is a favorite of A-list celebs before they hit the red carpet?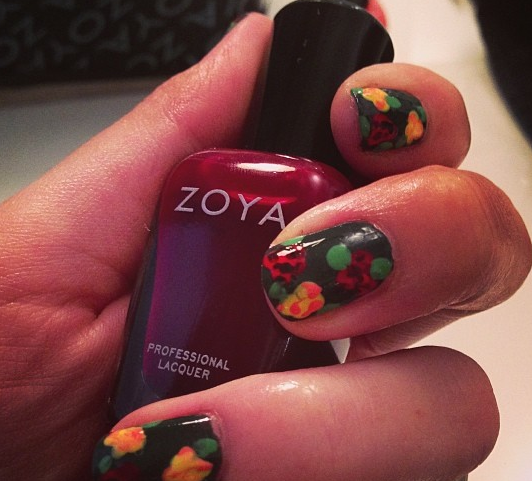 Step 3: Don't forget your daytime fuel. A few blocks away you'll find the newly opened and super healthy salad spot, Sweet Green (and since you'll be blowing so much dough on travel, champagne, and gifts, you'll appreciate a sub $15 lunch). This DC-born chain offers the best and the trendiest salad fare, with options for everyone from vegans to downright carnivores. You'll be happy. And healthy. And still cash-rich.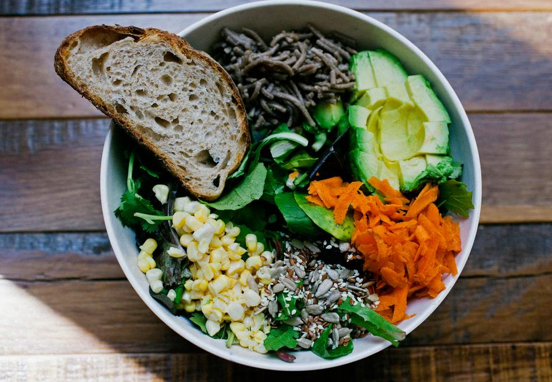 Step 4: Go in search of good libations, and go big. Suggestions? Avoid the Meatpacking District as a whole unless you're from central New Jersey. It's not what it used to be 10 years ago… enough said. Get a little grittier and hit the Lower East Side if you're into artsy cocktails, the Bowery area if you're a bourbon and raw realness kind of group, or Greenwich Village if you like the cool kids and a sophisticated scene. If you're more into brightly colored laser lights, strange experiences, and a good drag show, hop across town and hit just about anywhere in the West 40's along 9th Avenue. Even burger joints there offer drag shows (and I'll be honest, there's nothing I like more with my veggie burgers than entertainment). If you're from out of town and anyone (I mean it, anyone) suggests you go to bars in Murray Hill, you need to use your inner moral compass and refer back to earlier parts of this paragraph. By no means are you to ruin your best friend's most memorable weekend ever with a few hours at Joshua Tree or anywhere within a stone's throw of East 34th Street and 3rd Avenue.
Step 5: Sleep like 2 hours in your suite. Maybe less. Wake up in immediate search of a substantial meal, a long shower. Search your phone and Facebook uploads for questionable photos. Delete things from Instagram if need be. Do a head count of the girls in the suite. Is everyone there? No? Par for the course. Text that girl and tell her to meet you in the hotel lobby bar for follow-up Prosecco and marinated tuna (it's Millesime's version of tuna tartar, but with Moroccan spices and a much more fabulous presentation) to cure everyone's issues. Squash any drama by agreeing to never speak of the prior night again, unless you're recounting tales at least 15 years later.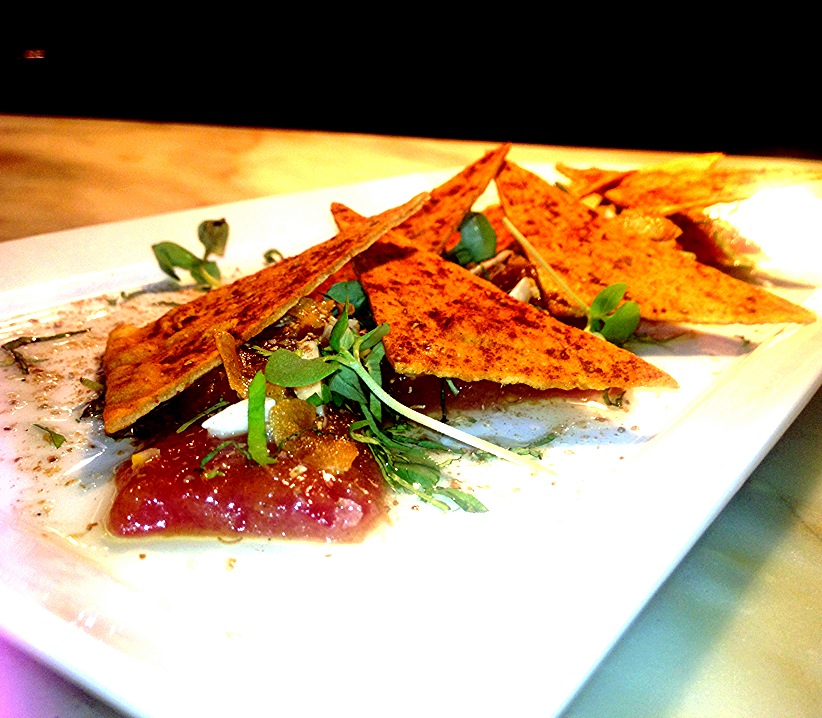 Step 6: Bow out gracefully. Honestly, it's all kind of overwhelming, and there's a chance you'll forget to get the bride a physical gift. She probably doesn't actually want a framed collage of you two visiting Disney world in 2001, so ask her if she already has the GYFT app on her phone. The app easily stores all the gift cards we all get (Starbucks, Sephora, you name it…) in one place, and updates immediately with balances every time you use one of your gift certificates. That means no more physical need for cards (she'll never lose one again), and YOU CAN REGISTER FOR THE CARDS YOU WANT! Bride just wants to fill up on beauty at Sephora? Done. Buy her own housewarming goodies at Crate & Barrel? Done. So easy, and there's nothing to carry or forget. Love it. This method also works dazzlingly well for friends without the energy to actually show up to said bachelorette weekend.