First woman of finance Muriel Siebert initially made history by buying a seat on the New York Stock Exchange. Now, she's making history by leaving part of her fortune to her pet Chihuahua named Monster Girl. She must not be too much of a monster, though, because when Ms. Siebert died in August, she left the dog $100,000. Her will even stated, "I request that my dog not be left alone for long periods of time during the day." Ms. Siebert also left $10,000 a year to the Animal Medical Center where Monster Girl goes for all her doggie health needs.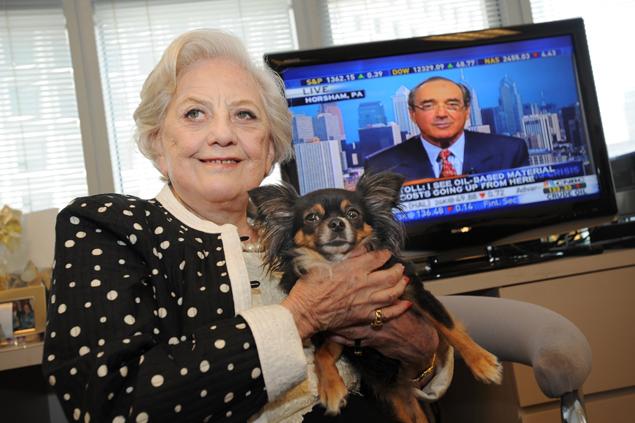 Not sure if dogs are into investing or saving, because there are only so many chew toys one can acquire with $100,000. One thing is for sure: Monster Girl will definitely be eating organic for the rest of her life.
Image via New York Daily News.