Thigh gap jewelry is a thing because apparently anorexia should be celebrated with bling, says internet idiots.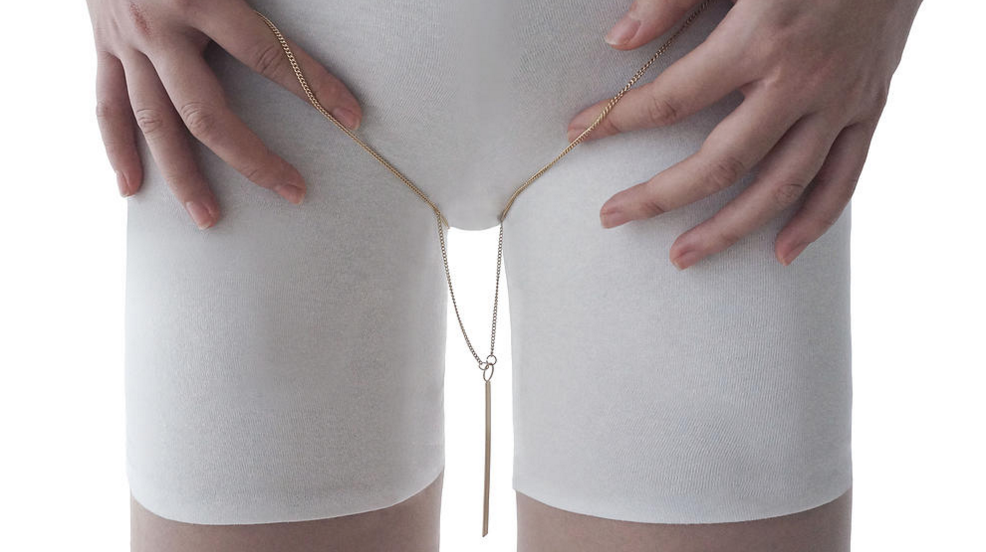 As the proud owner of a thigh gap (I promise it's there, hidden behind my balls), I have to say its about time someone decided to capitalize on the social media craze and adorn that area with some much-needed jewelry.
Thigh Gap Jewelry is a fictional company that sells fictional jewelry designed for women who want to show off their thigh gap like Kim Zolciak and Beyonce.
READ MORE: Guess What? Curvy Girls Do Yoga, Too.
The goal of the company is to start a debate on the unrealistic body image created by social media.
The pieces range in price from $175-$190, but when you go to purchase them, the site takes you to a page which explains the problem with the thigh-gap phenomenon. The 'company' aims to help women form more positive body images by debunking the myth that a 'thigh gap' is even remotely achievable for most people.
I totally get the cause and everything, but when I saw this I was honestly just excited about crotch jewelry. After all, everyone knows that the crotch is the perfect place to put metal chains.
[
via
]