Vintage kitchens are a hard thing to recreate in this age of technology. Sure, we all love the look of a vintage kitchen, but we aren't often willing to give up our modern creature comforts in the name of style.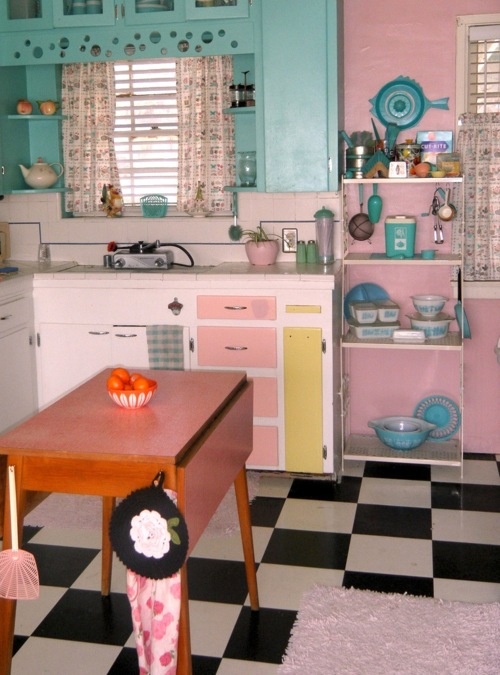 It brings us back to the age-old quandary of form versus function. Still, there are some easy ways to achieve the vintage kitchen look without sacrificing your appliances, or even your budget if you are a cheapskate.
1. Change out your surfaces. Paint the cabinets a non-traditional color, such as mint, tiffany blue, or pale pink-but use an eggshell or matte finish. If you have the budget, replace your floor with black and white checkered tile (Some stores have stick-on linoleum tile if you are a DIY kind of gal).
2. Buy vintage appliances. Nowadays, there are tons of options out there and you can buy old-looking toasters and refrigerators that have the look of vintage machines without the age.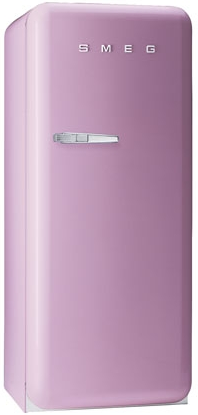 3. Vintage magnets. If you don't want to do a complete kitchen redesign, you can add a touch of the past with funny vintage magnets, like the ones found here.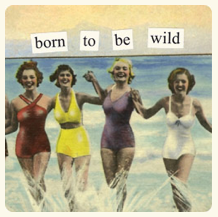 [
via
]