Everyone's always yapping on and on about all the awesome shit you should buy for Christmas (myself included), but no one's speaking up about the gifts that suck. You know, like the highly inappropriate "toys" your weird Aunt Sally continues to insist on buying you, or the heinous holiday sweaters your sweet old granny still thinks are so adorable. Blahhh, gag me! We count down the top 5 suckiest movie Xmas gifts of all time!!!
5. A bloody wooden pickle from the fat kid in Bad Santa. Hey, he tried.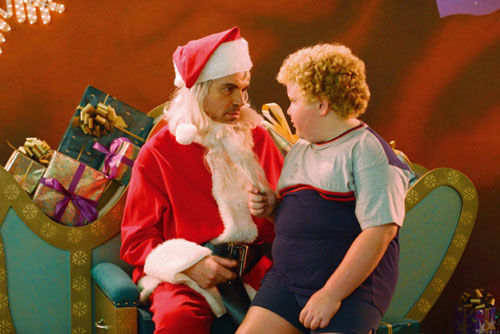 image via wegotthiscovered.com
4. Grandma's spiritual gifts of more bjs and hjs for her man in Four Christmases.
image via tribute.ca
3. "The gift that keeps on giving," from Christmas Vacation. Clark Griswold gets a one year membership in the Jelly of the Month Club instead of a holiday bonus.
image via the magnificentyou.com
2. Ralphie's pink bunny suit snuggie from A Christmas Story. We probably would've shot our eye out too if we got this gift.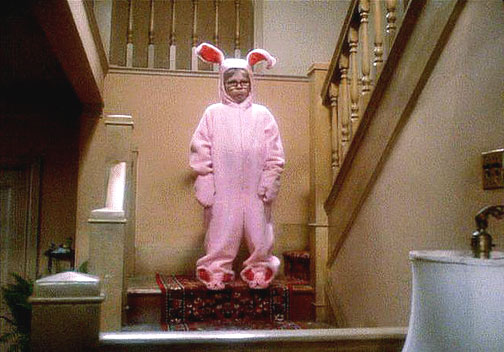 image via runnersworld.com
1. Getting fired on Christmas in Scrooged. #bahumbug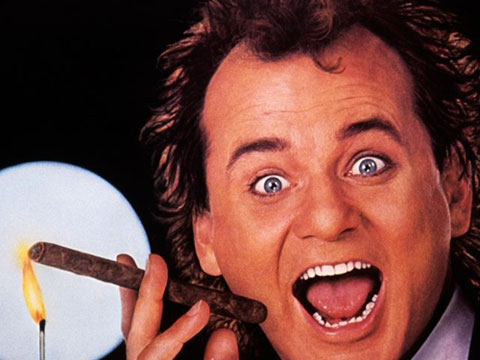 image via denofgeek.com