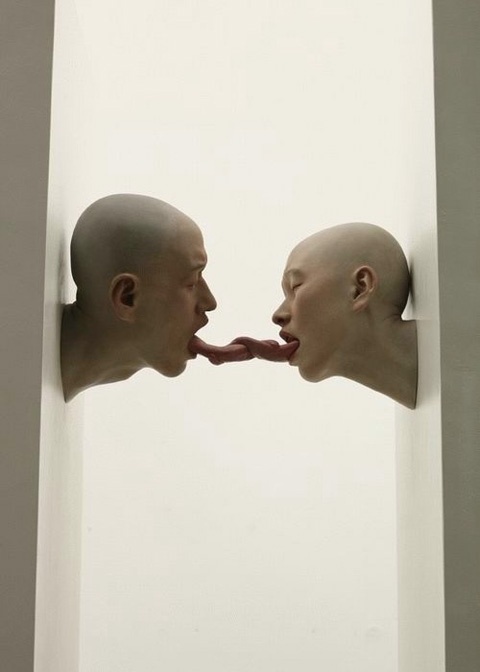 Call me crazy, but baldheaded albino asians with prehensile tongues is a precursor to a parched vagina.
As an artist, I have a few things to say on the subject. First of all, most art annoys me. Not because I think mine is any better (actually, its the opposite) but more because people get so wrapped up in discussing their interpretations of art that it generally comes off as condescending and egotistical. Most people who talk about art generally just want to hear themselves speak (ironic, that I am about to comment on some art). My favorite way to experience art is to go to a museum by myself, plug in some music, and walk around without saying a fucking thing. Its true that art is a commentary on life, but I think it should be used to enrich your own life, not feed your ego. Modern art blows my mind sometimes, because it always seems to me that it is either a beautiful accident, or a result of some trippy drugs. So I have put together a few pieces of modern art that disturb me. I hope they disturb you, too.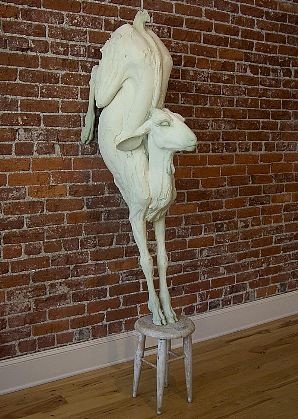 Because deer always shit on walls? This reminds me of my ex-roommates cat.
Because it just doesn't make sense. How did that fat person get up there in the first place?
Because it looks like an assholegina after an epesiotomy.
Because it looks like an assholegina after an epesiotomy.
[
via
] [
via
] [
via
] [
via
] [
via
]