There is nowhere in the world that makes you feel better about yourself than Walmart. If you are ever having a fat day, a bad hair day, or just a random afternoon where you feel depressed about the exorbitant amount of money you have spent on shoes, take a trip to your local neighborhood Walmart.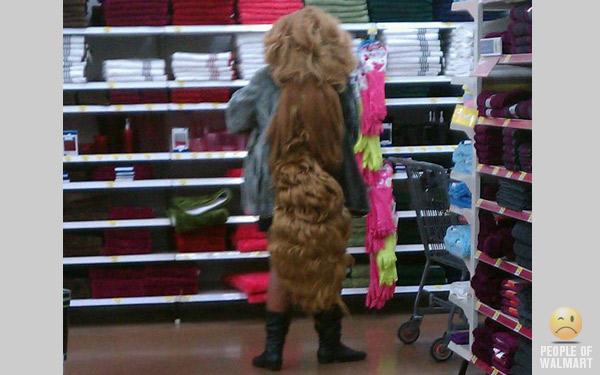 Beyonce is such a saint, she even recycles her old wigs. Shown here: Michelle Williams, former Destiny's Child.
I guarantee that everyone will be both obese and showcasing their obesity with a whale tail thong of epic proportions from the Pink Collection at Vickies. There will be so many mullets, your hair will automatically style itself for fear of being recruited, and everyone there will be more poor than you, which is why they are at Walmart in the first place. We city dwellers don't have the convenience of an easily accessible Walmart, so on our off days we have to hit the Internet to adjust our moods. My goal in life is to make people feel better about themselves, so here are the top five most awesome photos I could find from peopleofwalmart.com.