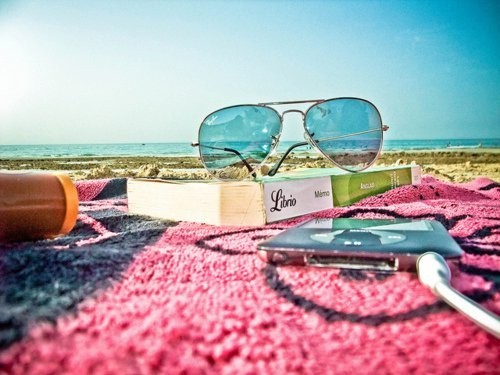 Whether you're traveling to cold climates or warm destinations this holiday season, all you need to pack in your beauty bag are a few essentials to keep you looking holiday-ready!
For sunny getaways:
SPF- Sunscreen is so super important throughout all seasons. You need to protect your skin from the harmful rays of the sun with a broad spectrum sunscreen. Don't worry, though – it won't completely hinder your tanning ability. We all want to come back from our vacations being the tannest in the city, but it'd be nice to also be the most melanoma-free.
Leave your heat tools home- Give the heat tools a rest and try some effortless waves. Sea salt spray can enhance any little bit of curl in your hair and give it texture that's full of volume. Plus, you'll save valuable suitcase real estate by not bringing that straightener.
Bronzer- Traveling from a cold climate usually means pale skin. Don't scare away your relatives with your ghostly complexion. Let bronzer be your spirit-guide to non-ghostly skin.
Lip balm- Tinted lip balm is a better bet than lipstick, which can be drying. Besides, lipstick is totally cold climate beauty. I don't think I wore anything besides lipgloss when I lived in Florida.
For winter wonderlands:
Moisture- Bringing along a thick moisturizer or body butter will really benefit your thirsty skin. Be sure to add a thicker moisturizer to your face as well before adding makeup to ensure a smooth canvas.
Lips- A nourishing and hydrating lip balm is essential for the freezing winters since they can make your lips look very weathered. Also, be sure to pack along a statement lipstick for all of your holiday needs. Red lipstick has become my daily routine in NYC – a total necessity, trust.
Cheeks- Packing a natural-colored cream blush can really give you the "just came from outside" look that is perfect for this weather. Cream products are better for the winter since they are slightly more hydrating and make your face look less dry than powders.