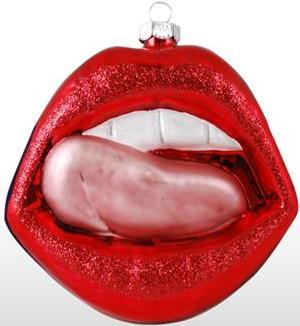 Show Santa that you are willing to do what you have to in order to get on the "nice" list.
Christmas is the holiday of giving (and receiving) so it's no big surprise that sex would have to enter the equation at some point. Whether you are fantasizing about getting your stocking stuffed, or dreaming of a home invasion by a sexy Santa that showers you with presents, there is no denying that there is a sexual undertone to all things Christmas. To celebrate that, your favorite ho-ho-homo has gone all the way to the North Pole of the Internet to bring you the naughtiest "pornaments" out there this season.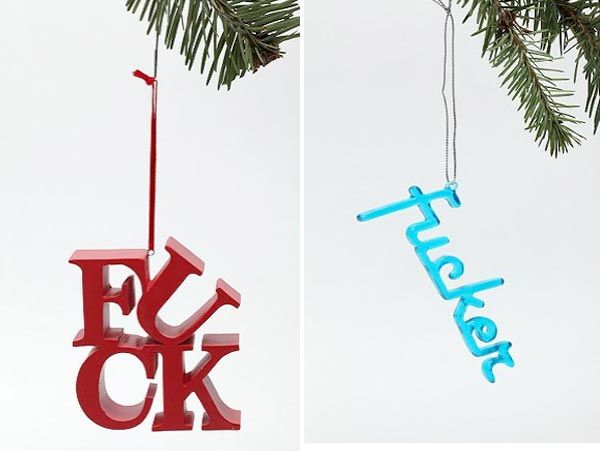 These would make great gifts for your kids, especially the ones that were accidents and/or mistakes.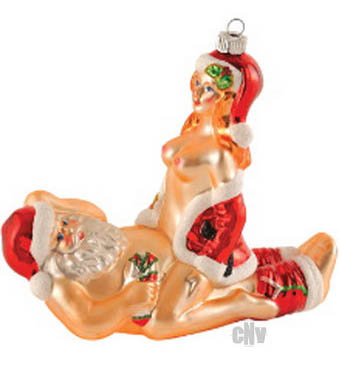 Santa can either enter through the chimney, or the back door. Ladies choice.
Mr. and Mrs. Klaus are so old they have forgotten what to do with their hanging parts.
True, these Jersey Shore-naments aren't naughty. But they are totally inappropriate for anyone that is a role model.