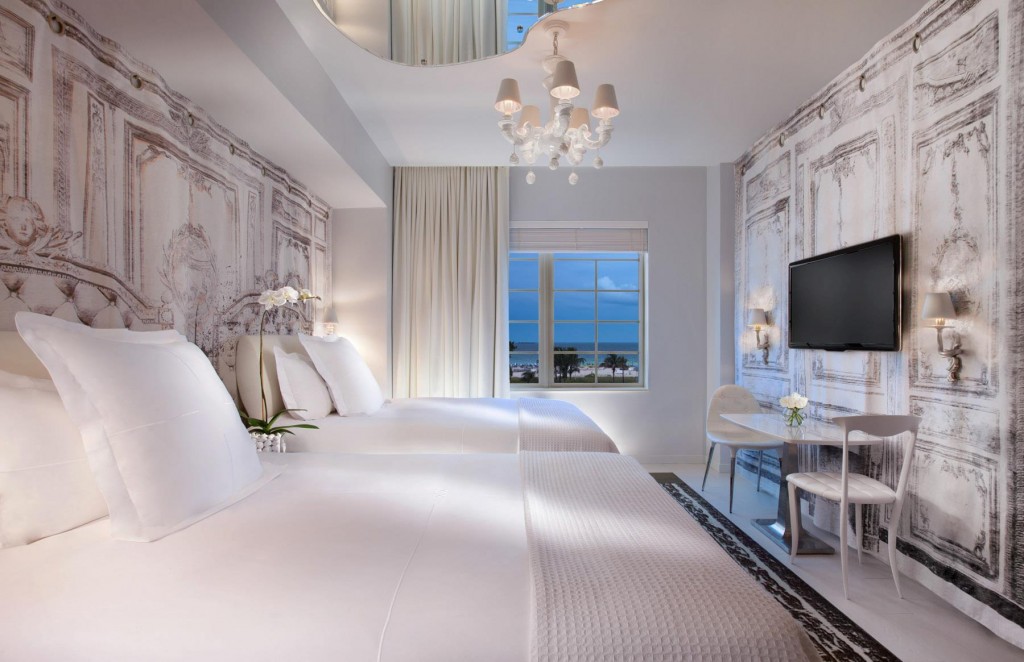 Another luxury hotel has just opened in Miami ladies and gentleman, and this time it's The SLS. Designer, Philippe Starck channeled the ghost of Madame de Pompadour. Fit for Louis XV's legendary mistress, the trendy boutique design reflects the sophistication of old French aristocracy while naughty nods such as mirrors on the ceiling and a box marked "sinners" keep things historically accurate.
They replaced their signature lobby with an open kitchen playing live culinary theater to the first time you experience a menu created by Chef José Andrés or Master Sushi Chef Katsuya Uechi.
Known as a sandbox where the international jet set comes to play, South Beach mixes Latin flavor, European culture and a Caribbean climate to create an unrivaled oceanfront day and nightlife all its own. From the art deco buildings and café culture on Ocean Drive to the shopping on Lincoln Road, there's an energy that hums from sunrise to sunset and around again.
Visit the SLS online here.