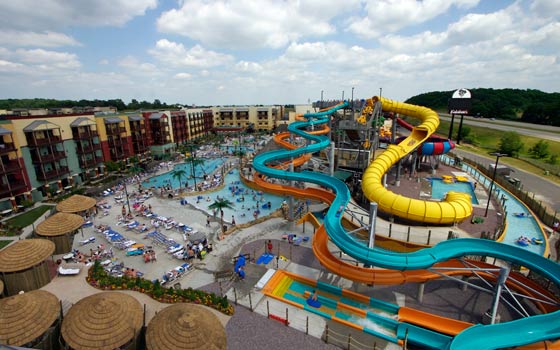 Summer is the most beautiful season of the year, from the pristine blue skies stretching to the horizon, to the warm sunshine beating down on you, beckoning desperately for you to get a little wet. If you have kids, summer is also the most annoying season of the year, from the screaming little balls of energy to the troops of neighborhood kids loitering on your property, treating your home like a playhouse since there is no school in session to restrain them.
African-themed Kalahari Resorts may well be the answer to your problems. There is no better way to tire a bunch of kids out than to set them loose in a water park. Nearly drowning repeatedly has a way of wearing someone out, and more than likely you will finally get some alone time to work on your tan. With locations in both Ohio and Wisconsin, it could be a totally within-reach mid-western mini vacation for your family. Plus, right now the resorts are running a "Fuel your Fun" promotion where they are giving away free gas.
"Like" their facebook page to get updates on where the gas will be given away. Save money, beat the heat, and give yourself a relaxing respite from your horrible, screaming children. What more could you want in a summer vacation?
[
via
]