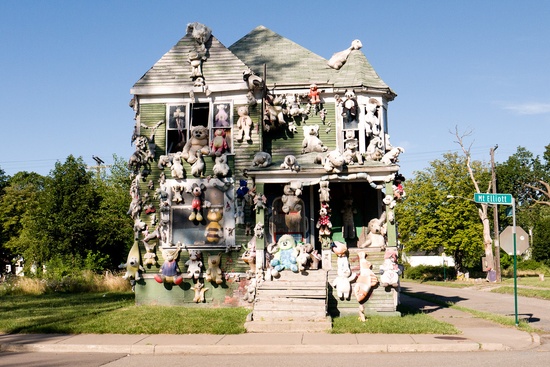 When you think of Detroit, you often think of run down buildings, crime, and Chryslers. For a city with such a negative reputation (especially the Chryslers, heehe) you would think it hard to find anything beautiful. The interesting thing is that through efforts like the Heidelberg project, Detroit has found its own voice and artform.
The Heidelberg project is an outdoor community art environment initially created by artist Tyree Guyton. His idea was to take rundown neighborhoods like the one on Heidelberg street and create outdoor artistic displays of the houses using found and recycled objects that reflect the struggles and blight of the city.
If you find yourself in the neighborhood, the animal house, as well as the houses of the Heidelberg project are a great way to get the feel of Detroit, and expose yourself to some culture, too.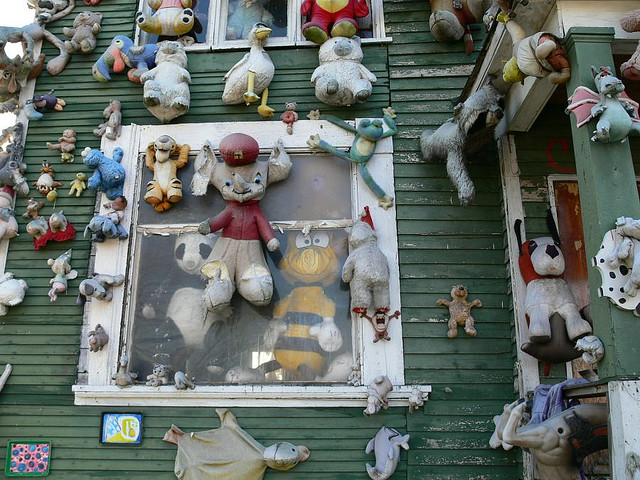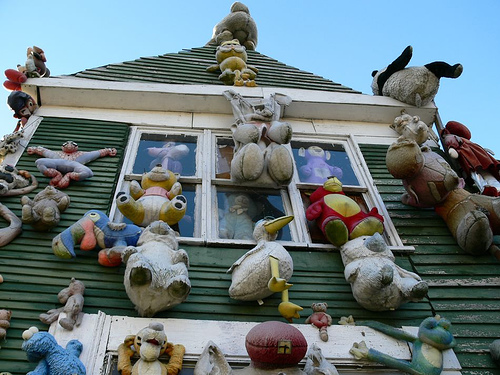 [
via
] [
via
] [
via
]