Scary Halloween makeup is fun, right?
When it's Halloween and you want to get a little freaky with your costume you don't need to be a special effects artist. You don't even need special makeup or liquid latex! All you need is this easy DIY scary halloween makeup tutorial. It's got the spook factor with minimal products needed.
This makeup can easily go for a vampire or zombie look. Hang in with us, we promise it will make sense. Start off with a base one or two shades lighter than your skin, heavily powdered. Read this if you're applying foundation to dry skin. You want to look at least a little bit dead. Make sure no natural redness is shining through.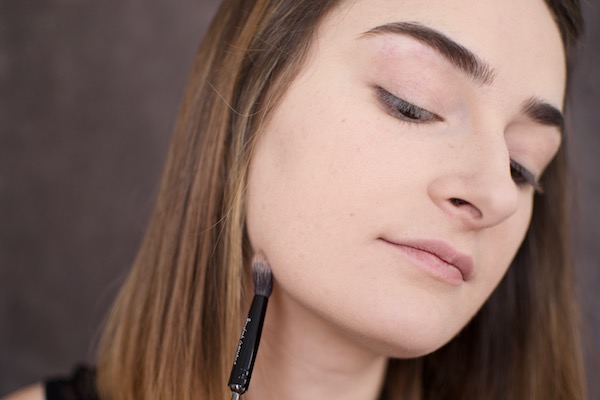 Next we're going in hard on the contour. We're going for the gaunt, exhausted, dead look so feel free to be heavy handed. Contour your whole jawline till it is nice and sharp.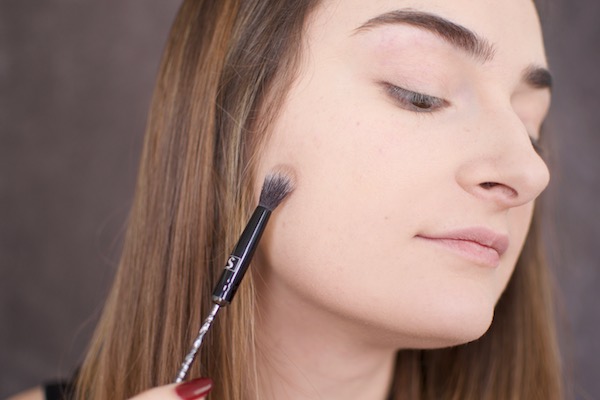 Same goes for cheekbones. If you want to try a more sunken cheek look, blend down your cheekbone and stop when you reach the edge of your eye. Then contour downwards to your jawline. You can also intensify a cheekbone contour by adding a shadow to your temple.
Don't forget your deadened eyes! The heavier the better. Follow from your brow to your nose and get in all the eye bagginess you can. You can use your pumpkin spice makeup colors if you'd like.
This is the level of eye baggage we're talking about. If you want to find out how to look more rested, you can read up on our makeup tricks for eye bags after you're done learning scary Halloween makeup tricks.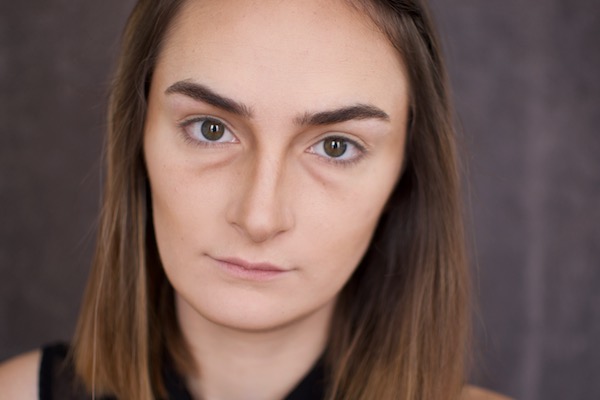 All contoured up we can move onto the eye makeup. It's actually not so different in technique from sunset eyes.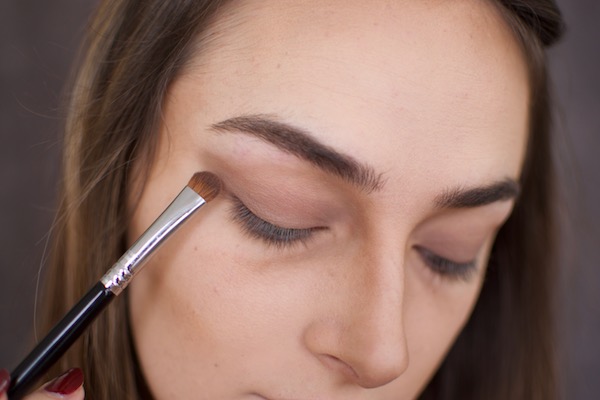 We're keeping things very neutral and wearable with a brown smoky eye. Blend outwards from your eye following the shape a cat eye would make.
Then you can go in with the liner. We want this really grungy so apply a whole bunch to your upper and lower waterlines and lash lines.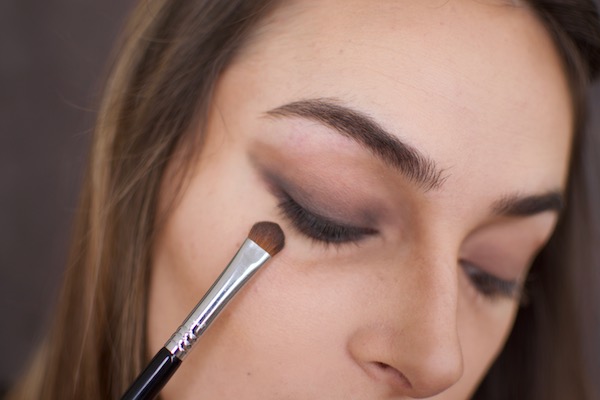 Then blend that liner outwards for the grungy smoky effect.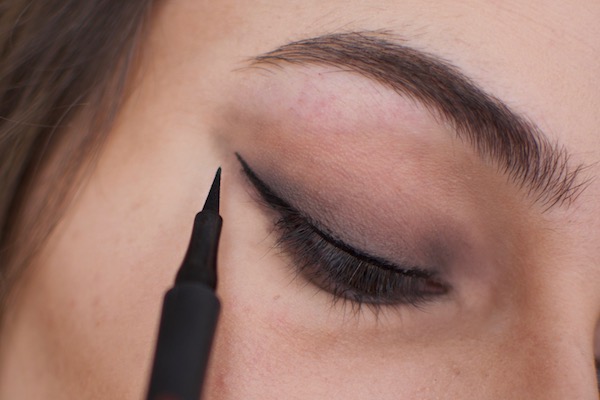 If you want to go for a more vampire take on this look, apply a clean cat eye on top. You're dead, but still trendy.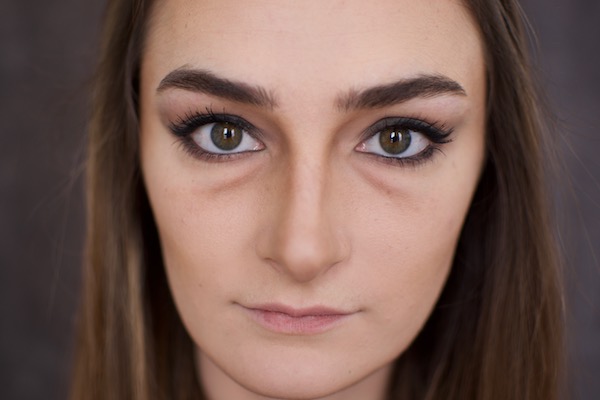 Finish off with a bunch of mascara then you can go on to make this a bit more like costume makeup.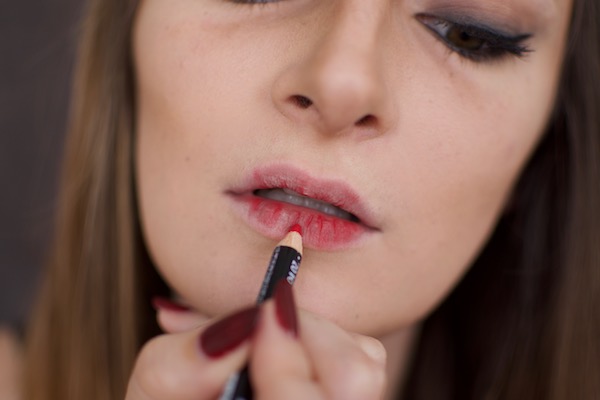 To get the just sucked blood or alternatively just ate a brain look, apply a blood red lip pencil to your lips. But, instead of filling in your lips, you're going to use the liner to accentuate lip lines. You can also pair it with black for a more full-on look, because this entire vibe is how to wear black lipstick 101.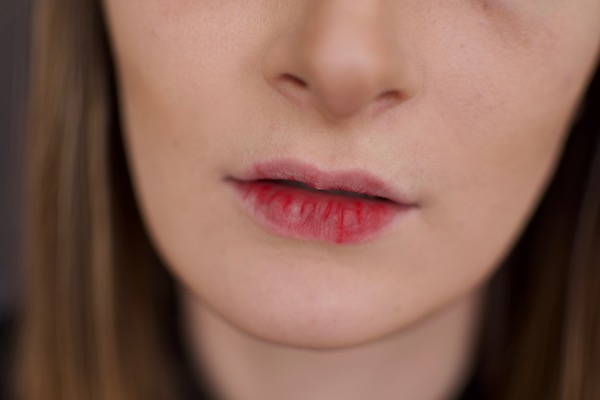 You want it to look like blood has pooled in your lip lines. Cute!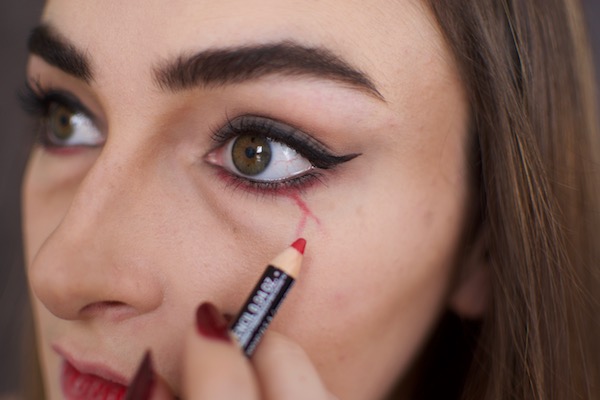 Then, to either be a raging out zombie or vampire we're adding in creepy red veins coming out of the eyes. Using the same red pencil draw thin lines coming from your lash line downwards. Concentrate the color close to your lash line and apply less the farther you get out.
Like this!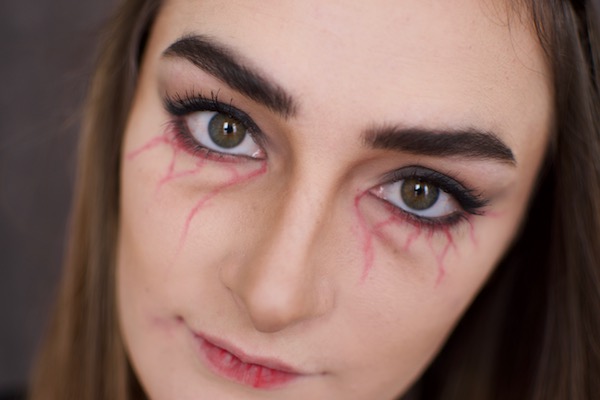 To solidify this costume tailor your outfit to fit! A zombie would be in torn up ragged clothes and for a vampire you could get away in a little black dress.
Always ham it up with a little bit of rage face. Or RBF if that's the best you can do.
Love this article? For more beauty, style, travel, and trending topics check out The Luxury Spot on Facebook. Like us and we'll love you back!