Turn your ho-hum pool into an outdoor spa with these beauty treatments that only improve with sun and heat.
There's never enough time in the day to get your beauty treatments in AND relax, so why not combine the two? It's easy enough to use your beloved pool and beach time to catch up on much-needed beauty treatments, especially the DIY kind. Try these five easy DIY tips to turn your life into a fabulous outdoor spa:
Always condition your hair by the pool.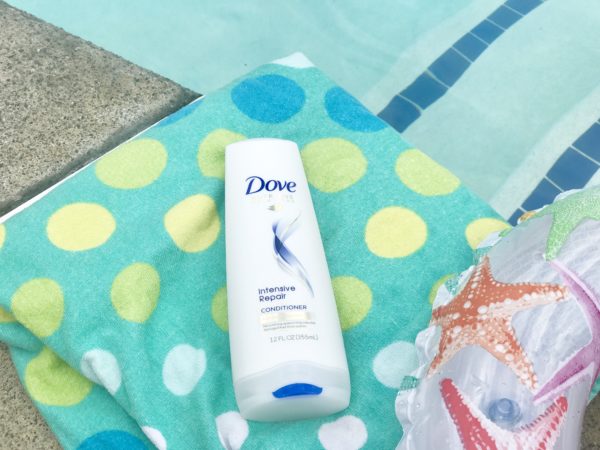 The sun's warmth helps seal in conditioning oils and treatments the way you might pay extra for at the salon, but using a quick dose of conditioner before heading into the pool or ocean can actually protect from chlorine and sodium damage by forming a barrier. Chlorine and sodium are real threats for processed hair, so this is one step you won't want to miss. Use a keratin-rich formula like Dove Intensive Repair Conditioner to help rebuild strands while you sun yourself, $3.99 at drugstores.
Make your own DIY highlighting spritz.
Only try this one if your hair is unprocessed and naturally a pale brown or lighter shade. Simply mix the juice of one fresh lemon, 1/3 cup of any naturally liquid oil like olive or canola from your kitchen, and 1/3 cup of water. Shake it up in a spray bottle and apply to face-framing hair pieces. I repeat — only do this if your hair has a natural tendency to bleach blonde in the sun. Strands that are too dark will go from dark to rusty, and you probably don't want that.
Perfect your post-pool texture.
If you've already taken a dip and the conditioner is out of your hair, try spritzing your hair with a beach-texture spray so you'll air dry to perfection. All you need is the same kitchen oil you used in your hair lightening spray, water, and sea salt. You can add a dollop of conditioner to protect strands as well, too. Find the exact recipe for beachy ocean hair spray here.
Do a purifying mud mask.
All you need for this one is a good mud-based face mask and a package of baby wipes or wet clothes for rinsing it off. The key is that the mask has to be mud-based, because many commercially produced masks have retinoids and ascorbic acid to give skin a "glow" but they interact badly with sun exposure. Mud offers natural SPF and actually responds well to additional heat. Not all mud masks are created equal, so make sure you find one that is capable of absorbing heavy metals to purify skin. Luzern La Defense Urban Protect Detox Mask, $72, is helps detox and purify the skin by pulling all the bad gunk to the surface and out. That's almost as wonderful as the fact that you're lounging by the pool creating an outdoor spa instead of going to work.
Condition your eyelashes.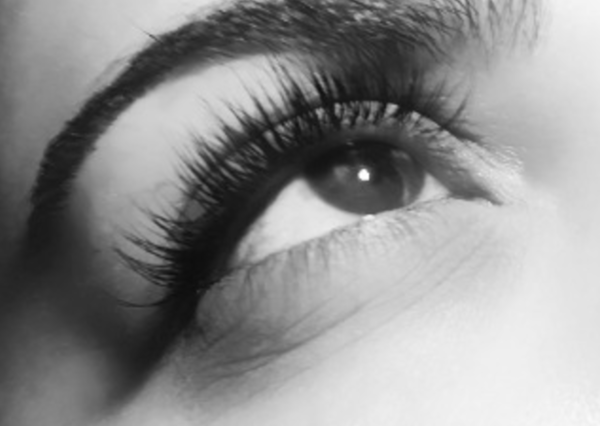 Lashes take a serious beating every time we load them up with mascara, fiber-based swipes, and extensions. Let them have a breather and cut down on the amount you spend on ridiculous lash line conditioners — dip a q tip in coconut oil and swipe it along your lashline till your lashes are coated. You'll condition and repair damaged spots, which your lashes desperately need. Coconut oil is naturally antibacterial, so avoid other kitchen oils for this one.
Love this article? For more beauty, style, travel, and trending topics check out The Luxury Spot on Facebook. Like us and we'll love you back!