These undereye concealer hacks will change your makeup game.
Playing with undereye concealer is one of the easiest ways to wake up your whole face. There are so many different concealer hacks to make your eyes look bright and awake like you actually got eight hours of sleep for once, leaving you without a serious need for our makeup tricks for eye bags list.
1. Prep with primer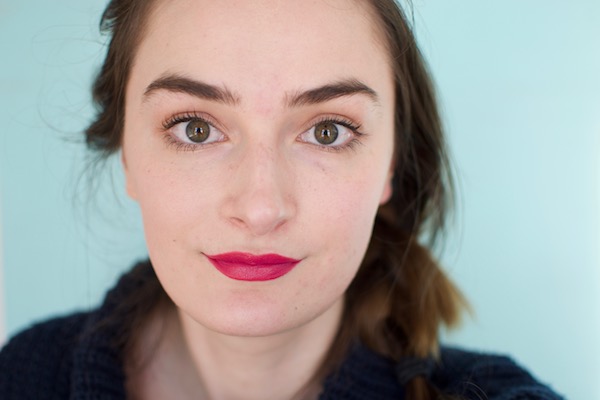 Creasing concealer is the worst. If you're trying to go for the youthful and healthy look, creased concealer under your eyes isn't helping. Apply your favorite crease proof eyeshadow primer under your eyes to help prevent creasing. A little dab of the Urban Decay Primer Potion does wonders, promise. What does makeup primer do, anyway? Read this.
2. Apply sparingly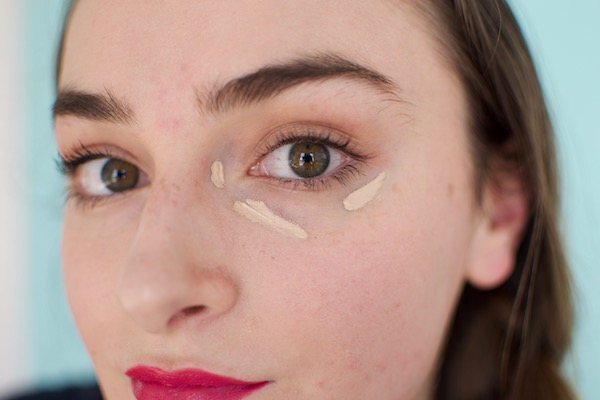 Another way to prevent creasing is to only apply the concealer where you need it. If you don't have darkness all over your under eye area, you don't need concealer all over your under eye area. Apply just a little blob where you have some color peeking though.
3. Pat it in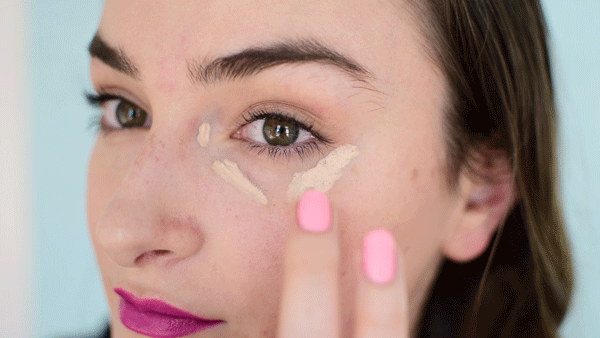 I much prefer using my fingertips to blend in concealer, rather than a brush. This is one of those concealer hacks everyone can do! The texture and warmth of your skin help to mesh the concealer into place seamlessly. Plus, it's extra gentle around your eyes, and there is no threat of brush lines.
4. Blend into lash line
For extra tired days, blend right up all the way to your lash line. This helps give an even, perfected appearance. It's also a useful trick if you applied too much concealer and need to sheer it out a bit.
5. Triangle concealer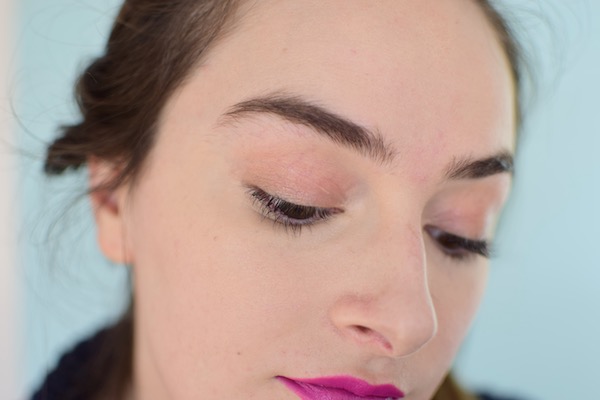 Oh triangle concealer. This concealer hack works better for some than others. If you have a sunken look to your under eyes, the triangle concealer trick may be super useful for you! It helps create a flat, even look with a matte texture, or a highlighted effect with a lighter concealer or dewy texture. This is our favorite makeup sponge for concealer, btw.
6. Inner corner highlight
For an every day no-makeup-makeup inner corner highlight apply just a bit of concealer in a shade or two lighter than your skin.
7. Peach tones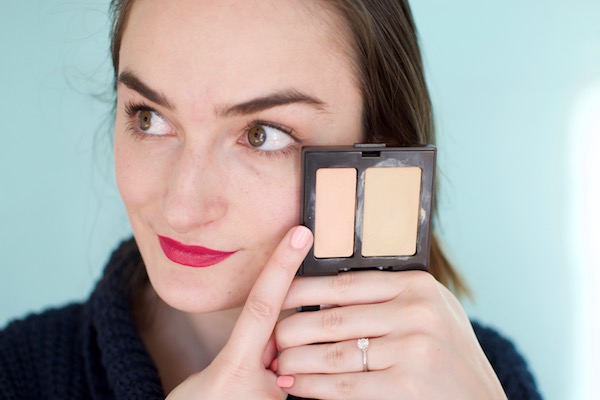 The tone of your concealer can make a big difference in the finished result. The general rule of thumb is to choose a concealer opposite of the tone of your under eyes. For blue-ish eye bags opt for a peachy or salmon colored concealer. Bobbi Brown's Correctors and the Laura Mercier Secret Camouflage both have great options.
8. Yellow tones
if you have more under-eye redness or a reddish, purple tint opt for a yellow toned concealer. The yellow helps to brighten and cancel out purple tones.
9. Pick the right powder
If I'm going to set my under eye concealer I have several requirements for powder. It needs to be super finely milled (so you don't get the cake look), brightening, and not too matte. My favorite powder at the moment is Beauty Pie Radiance Powder but the Hourglass Ambient Lighting Powders are also a great pick.
10. Press-in powder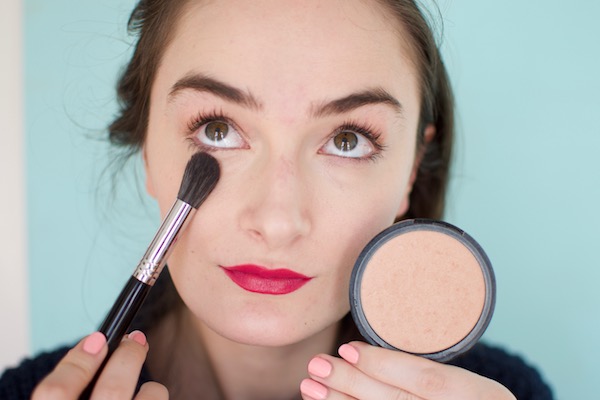 Instead of whacking on as much powder as possible, I prefer a light handed approach. I tap my brush in the powder, then press it into the concealer. This helps to keep the concealer from moving around as you set it.
11. Flick excess away
But if you do apply too much powder, just flick it right off! The sooner you remove the excess, the easier it's going to be. If you're still getting a more powdery look than you'd like, mist your face with a setting spray to tone down the powder.
Love this article? For more beauty, style, travel, and trending topics check out The Luxury Spot on Facebook. Like us and we'll love you back!